March 2022 - Sage Green 
Here we are, in March already! While technically we're still in winter until mid-month, it definitely starts feeling like spring as soon as the calendar flips to March 1st. You can feel that burst of spring energy everywhere. The days start to get a little longer, a little warmer, and it has us all feeling like we've just woken up from a long nap, refreshed and ready to go.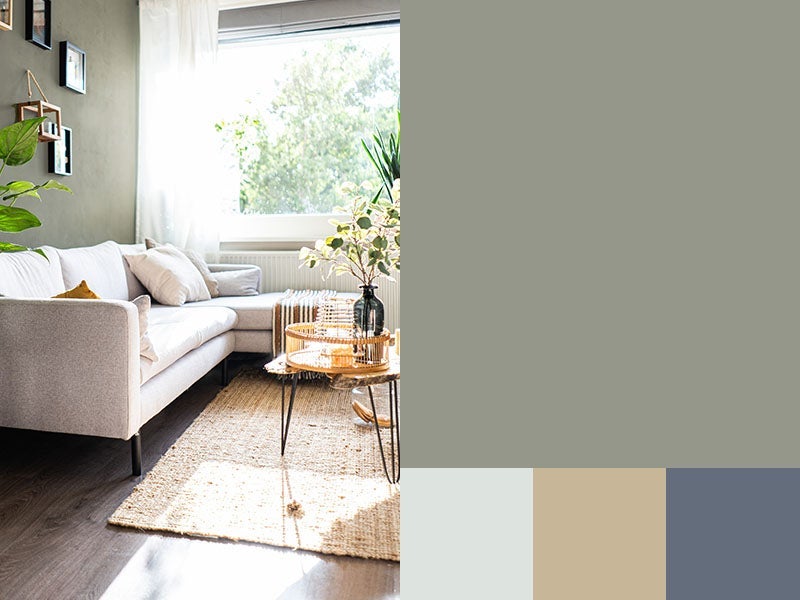 Our theme for March is inspired by an ideal spring day—you're sitting on your sofa with the windows open, the sunshine streaming in, feeling a light breeze while you sip your coffee. In that moment, you feel perfectly content. The Color of the Month for March definitely expresses contentment well: say hello to Sage Green. 
Image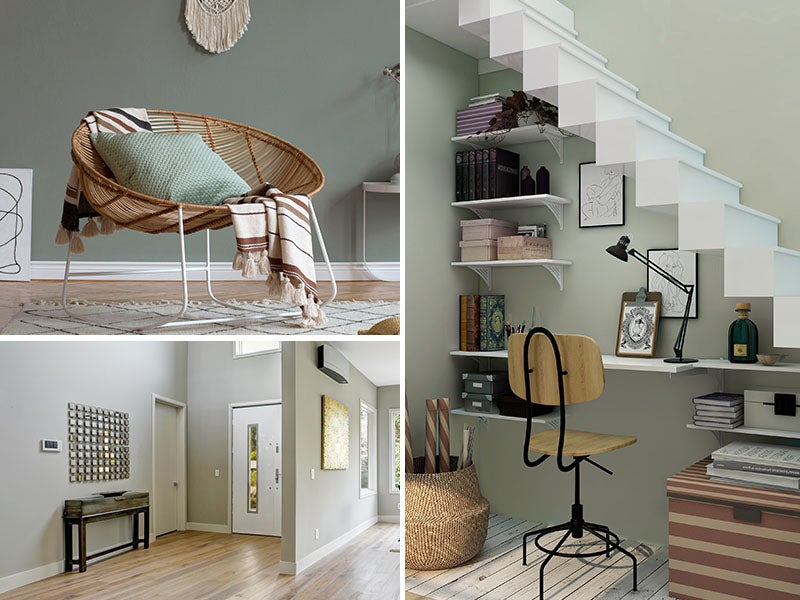 Green is known as a very grounding color, due to its connection to nature. In fact, that's part of the concept of forest bathing, which is heading into the forest and surrounding yourself with the soothing elements of nature. The lush greens and deep browns help to create a sense of quiet and calm in a busy world. The cool thing is, you can create a similar effect by using sage green in your home!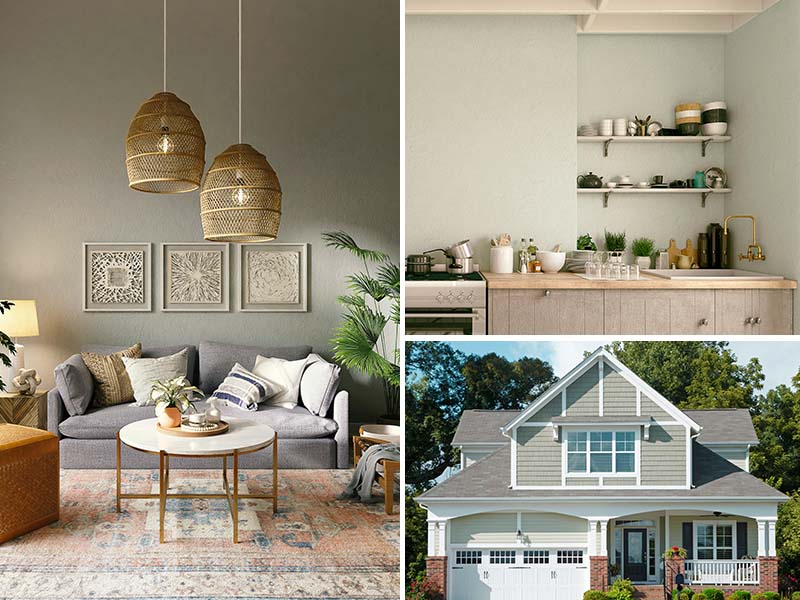 Sage Green is a gorgeous shade of green with silvery gray undertones, which help make it incredibly versatile. These slightly darker undertones give the color a more muted tone, making it function almost as a neutral, while still bringing some color into your space. It pairs beautifully with natural wood tones, crisp white, soft dove gray, blush pinks, or for a bolder look you can add in pops of yellow for that fresh spring look. 
Image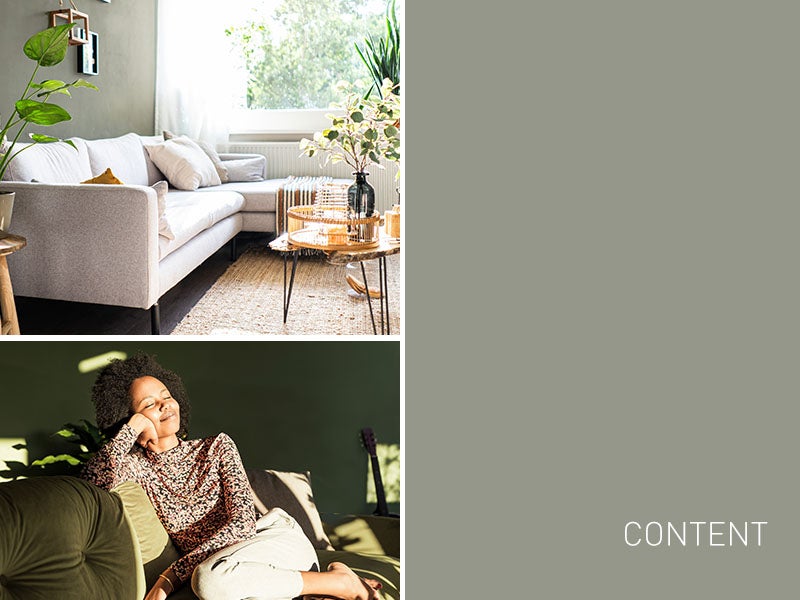 Due to its gentle nature, Sage Green makes a perfect choice for an allover wall color. It helps to brighten up your space without feeling overwhelming. Of course, it can also work well as an accent wall if you want to be more subtle. it's also a stunning accent color and would work well in an all white, tan, beige, or cream room?add in some sage furniture elements and you'll have a space that is made for relaxing in. it's also an amazing color choice for the outside of your home, adding some color to the neighborhood while still feeling natural and blending in with the surroundings. 
Looking for the perfect shade of Sage Green for your home? we recommend Evergreen Fog by Sherwin-Williams. If you want to bring that sense of ease and contentment into your home with Sage Green, WOW 1 DAY PAINTING would love to help you transform your home! To get started, schedule your free consultation today.
 February 2022 - Deep Red | January 2022 - Light Orange | December 2021 - Rubellite | November 2021 - Sapphire | October 2021 - Smoky Quartz | September 2021 - Amber | August 2021 - Peridot |  July 2021 - Garnet | June 2021 - Opal | May 2021 - Amethyst | April 2021 - Aquamarine | March 2021 - Amazonite | February 2021 - Rose Quartz | January 2021 - Citrine | December 2020 - Dusty Sage | November 2020 - Charcoal Gray | October 2020 - Orange Clay | September 2020 - Oakwood | August 2020 - Moss Green | July 2020 - Tropical Ocean | June 2020 - Sunflower | May 2020 - French Lavender | April 2020 - Cherry Blossom | March 2020 - Robin Egg | February 2020 - Winter Sunset | January 2020 - Glacier White | December 2019 - Merlot | November 2019 - Mushroom | October 2019 - Licorice | September 2019 - Eggplant | August 2019 - Mint | July 2019 - Blueberry | June 2019 - Vanilla | May 2019 - Guava | April 2019 - Rose | March 2019 - Olive | February 2019 - Mocha | January 2019 - Fresh Lemon | December 2018 - Silver | November 2018 - Royal Blue | October 2018 - Orange | September 2018 - Brown | August 2018 - Magenta | July 2018 - Ivory | June 2018 - Yellow | May 2018 - Peach | April 2018 - Indigo | March 2018 - Green | February 2018 - Red | January 2018 - Gold