DECEMEBER 2021 - Rubellite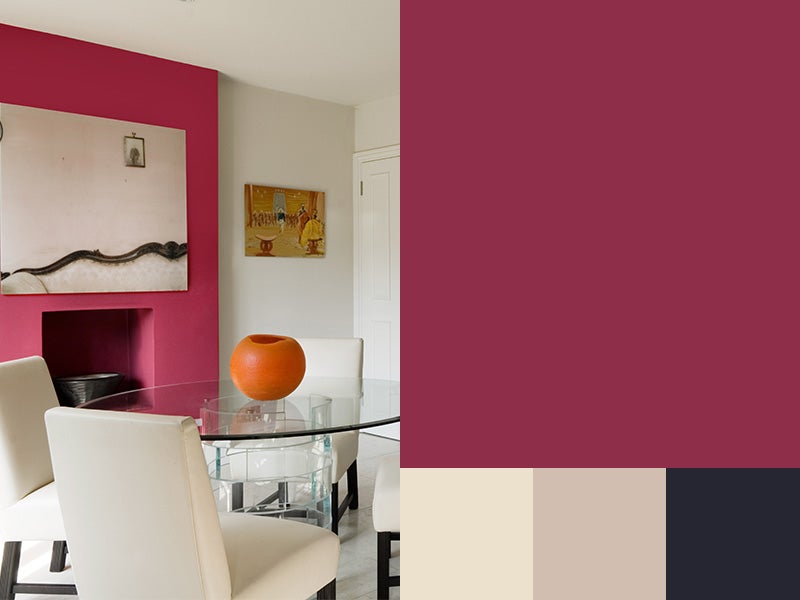 Technically speaking, winter doesn't officially start until later in the month, but for us it feels like winter starts as soon as the calendar flips to December. It's that time of year where we all embrace the cozy life and surround ourselves with the rich and warming colors of the holiday season. The cheerful, fun energy of this time of year is the inspiration behind the choice for December's Color of the Month—Rubellite! 
When you think of the holidays, you probably imagine a classic bright ruby red. This year we've decided to switch it up a little with Rubellite, which has a deeper purple-red tone. It's a gorgeous shade that feels sophisticated and luxurious. This brilliant red is perfect for holiday decor, but also feels perfectly at home in any season.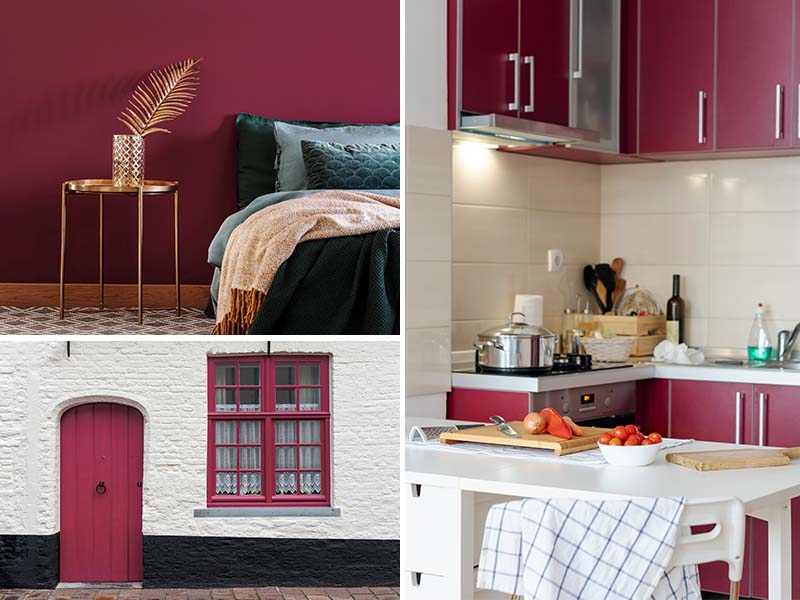 As a gemstone, Rubellite has some very cool properties. It is said to bring people strength and vitality, and can also help give you a boost of energy when people are requiring a lot of you. It's also associated with feelings of enthusiasm, inspiration, and drive. From a health and wellness perspective, it is said to help with motion sickness, keeping hair and nails healthy and shiny, and be good for circulation.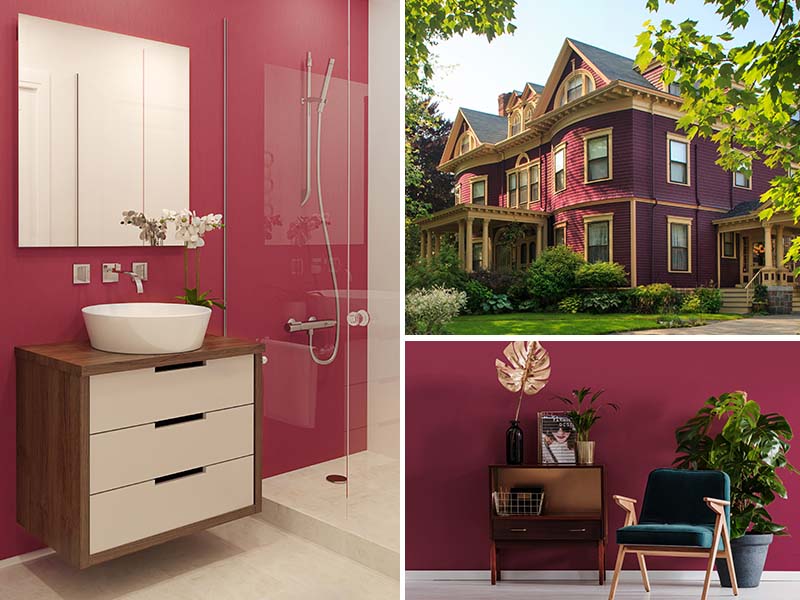 Since it's quite a bold color, Rubellite is best paired with softer neutral colors like creamy whites, wheat tones, and deep gray. For something a little bolder, you can pair it with an inky black accent and a light taupe shade. Whichever color pallette you choose, the idea is to create balance with more muted tones that allow Rubellite to really stand out.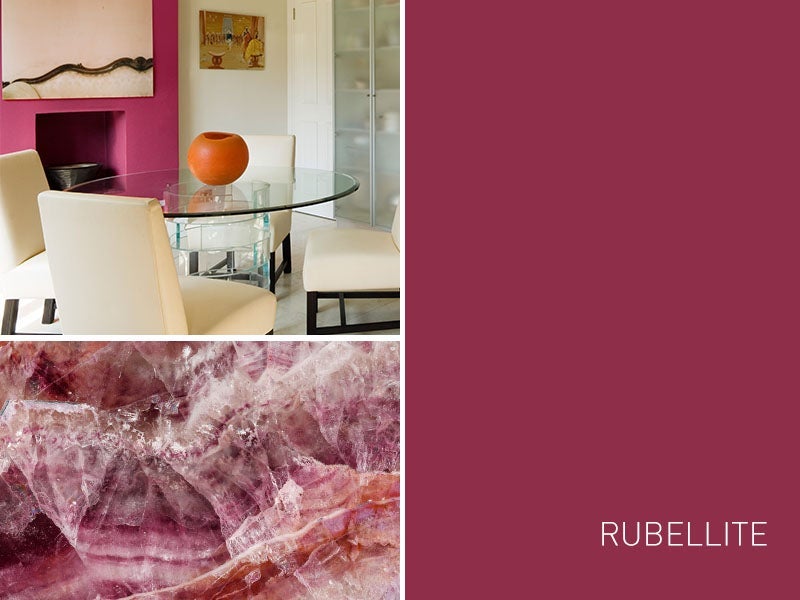 We love the idea of using this eye-catching shade of red as an accent wall in a casual living room or family room to add some vibrant energy into your space. If you want to create a chic space for entertaining, try it as an allover wall color in a formal dining room or living room. We can also see it looking incredible as an exterior paint color on a heritage home or a Victorian-inspired home. Your home would definitely be the standout on the block! 
Are you ready to try out Rubellite in your own home? WOW 1 DAY PAINTING is ready to help bring your vision to life! Check out Crushed Velvet—we think it's the perfect paint color for any part of your home. Click here or below to schedule your free estimate:

Want more inspiration? Read our previous Color of the Month features: 
November 2021 - Sapphire | October 2021 - Smoky Quartz | September 2021 - Amber | August 2021 - Peridot |  July 2021 - Garnet | June 2021 - Opal | May 2021 - Amethyst | April 2021 - Aquamarine | March 2021 - Amazonite | February 2021 - Rose Quartz | January 2021 - Citrine | December 2020 - Dusty Sage | November 2020 - Charcoal Gray | October 2020 - Orange Clay | September 2020 - Oakwood | August 2020 - Moss Green | July 2020 - Tropical Ocean | June 2020 - Sunflower | May 2020 - French Lavender | April 2020 - Cherry Blossom | March 2020 - Robin Egg | February 2020 - Winter Sunset | January 2020 - Glacier White | December 2019 - Merlot | November 2019 - Mushroom | October 2019 - Licorice | September 2019 - Eggplant | August 2019 - Mint | July 2019 - Blueberry | June 2019 - Vanilla | May 2019 - Guava | April 2019 - Rose | March 2019 - Olive | February 2019 - Mocha | January 2019 - Fresh Lemon | December 2018 - Silver | November 2018 - Royal Blue | October 2018 - Orange | September 2018 - Brown | August 2018 - Magenta | July 2018 - Ivory | June 2018 - Yellow | May 2018 - Peach | April 2018 - Indigo | March 2018 - Green | February 2018 - Red | January 2018 - Gold