Image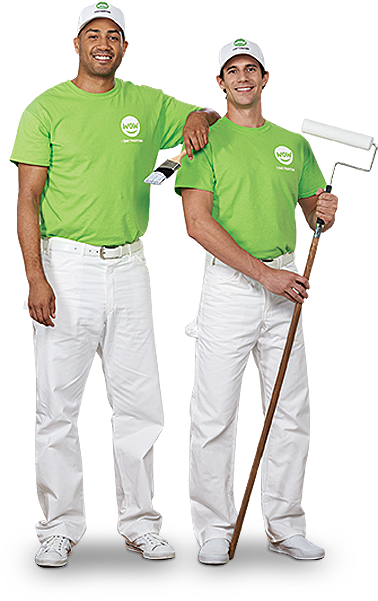 WE LOVE WHAT WE DO! BUT DON'T TAKE OUR WORD FOR IT, SEE WHAT OUR CUSTOMERS HAVE TO SAY!
Attention to detail is excellent.
Dallas Christian ,
Dallas,
Texas
All I can say about my house painting is WOW! Great job guys!!
Virginia North Customer,
Stafford,
Virginia
They arrived on time, did an awesome job, were professional and friendly. I would use them again in a heartbeat.
Karyn Williams,
York Region,
Ontario
Flexible, flexible, helpful and friendly. Three-time customer!
Heather B,
Fenwick,
Ontario
I didn't believe their slogan of "1 DAY and Done...Guaranteed", but they proved me wrong, and with neat, professional results. This is truly the best way to paint a house. Their performance proves there isn't a need to waste a homeowners time dragging a project on for days or weeks. Well done, WOW 1 DAY PAINTING!
Jill Hill,
Calgary,
Alberta
The room looks great as usual-quality paint, clean trim and no roller marks on the wall. The painter was presentable, very cordial, told us what he was doing when we asked, and cleaned up when he was done. Bonus is they always arrive on time!
Tracy Bank,
Washington, D.C.,
District of Columbia
Fantastic team work, punctual, courteous... could ask for better service! Thanks again Mike, Boris and Yves for going the extra mile for us..... Tyrone thanks for everything..... we will see you when we do the basement! :)
Tara Flery,
Kitchener/Waterloo,
Ontario
We recently had the pleasure of working with Ramsey Frangul and his team in the Cedar Rapids, Iowa market. What a great experience!
From submitting an inquiry to job completion, they were wonderful to work with. Ramsey was always updating me on the status of the project beginning with the initial walk around for quoting. His quote came back extremely fair and they were able to schedule my project quickly. His team was professional and courteous. I talked with Ramsey daily throughout the project. I appreciate the opportunity to do a final walk through. There were very few touch ups needed and they were quick to get them done.
Oh...and it looks fantastic!!!
I would not hesitate to recommend Ramsey and his team to family, friends and neighbors. I am so happy that they are a qualified option in this market!
Kristy & Dan Ryan,
Cedar Rapids,
Iowa
amazing experince John and crew were great through every step from quote to color to painting,everything went smoothly, got everything our wish list done with all smiles, even with last minute changes,absolutly happy, cheerful great fun experience will recommend to all I know
CanRef Flamborough Manse,
Hamilton,
Ontario
WOW Painting did a FANTASTIC Paint job on my commercial showroom. Very detailed, and done in 1 day. WOW. Would recommend them to anyone looking for a fair pricing paint job and concern for detail.