Image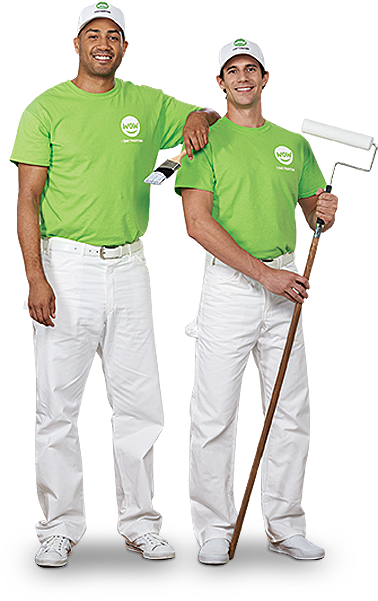 WE LOVE WHAT WE DO! BUT DON'T TAKE OUR WORD FOR IT, SEE WHAT OUR CUSTOMERS HAVE TO SAY!
Quality work
Professionalism
Friendly
Betty Maloney,
Calgary,
Alberta
Flexible, flexible, helpful and friendly. Three-time customer!
Heather B,
Fenwick,
Ontario
Great painters, faux finish was done perfect. Great people to work with.
Helen W. ,
Hinckley,
Ohio
The team at Wow were incredibly easy to work with. Their estimate was more than fair and were very professional. They were clean and respectful of my home and our family. We felt very comfortable with the guys working at our house and were very nice people. The results were great and you could tell they really cared about the finished product. The details and their lines were clean and had zero complaints. I would recommend using Wow to anyone that needs their house painted! Good work guys!
William Cain,
Scottsdale,
Arizona
Wonderful professional clean and neat crew.
The painting is done quickly and precisely.
WOW is my first choice for all painting needs.
Nancy
Nancy Craig,
Detroit,
Michigan
Hi, I was blown away by what a great job Peter's crew ( Peter, Chris, Andre, Brent, Nat, Richie and Collin ) did in my house. The clean up was also unbelievable. The flowers and card were such a nice touch! I will sing your praises to everyone I know. Thank you so much for all you did.
Margit Coxe,
Toronto,
Ontario
Great service, great price, no complaints. I'd recommend the WOW 1 Day team to anyone.
Chris Kurtzman,
Scottsdale,
Arizona
They were on time and had on a WOW uniform. They made sure everything was covered prior to painting and cleaned up afterward. They were all polite and professional. They did an awesome job!
Shelia Rollinson,
Dallas,
Texas
They picked the right name for their business! They showed up when they said that they would, finished ahead of schedule and did a great professional job at a very competitive price. I would definitely use them again!
Coni V.,
Fort Collins,
Colorado
Customer service and friendliness was superb! I can't think of another experience where everyone I dealt with in person was this friendly and professional. Great experience, thank you.
Raymond Sze,
Vancouver,
British Columbia