Image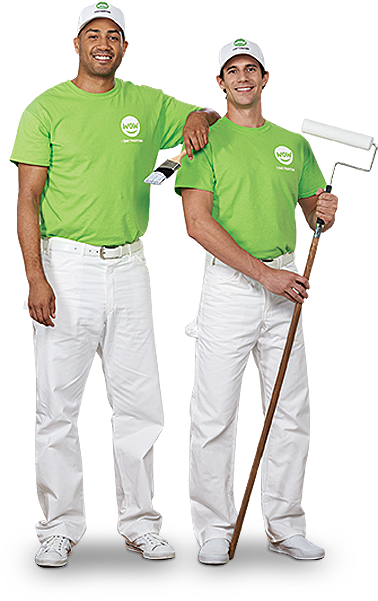 WE LOVE WHAT WE DO! BUT DON'T TAKE OUR WORD FOR IT, SEE WHAT OUR CUSTOMERS HAVE TO SAY!
The Wow 1 Day team was great. They took the time to walk me through the estimating process and all the differences in paint types. It really made the difference that they cared enough to walk me through the process and make things comfortable every step of the way. Highly recommend.
Andrew Spainhower,
Scottsdale,
Arizona
spk to Mrs W. very, very happy with WOW- Excellent work will have us back again- already referred us to a neighbor 10 without a doubt
Paul Weinsten,
Kitchener,
Ontario
Leesha offers superior customer service, the price is fair and good quality. Receiving exceptional value is what will keep me coming back and keep recommending her.
Renee Lavallee,
Ottawa,
Ontario
Nathaly Nessim,
Miami,
Florida
Very professional and respectful.
Barbara Cade,
Atlanta North,
Georgia
We had our living room painted in our house recently. I was really pleased how the WOW crew was on time, finished the job in less time than they estimated, and most importantly did a very good quality job for a fair price.
Tracy H.,
Fort Collins,
Colorado
ever had better experience working with contractor Jason follow through gave more than expected wished I had more house to paint
Mike Orrell,
Detroit,
Michigan
Terrific! Estimate appointment was very thorough, wasn't sure if I wanted to do bathrooms but given price was lower than expected requested additional work. Estimate workup very thorough, advised based on what type of paint I was purchasing how much I should have on-hand. Wasn't certain if job would take 1 or 1.5 days but explained would bring 6-man crew to try to finish all in one day. Crew arrived just before expected, everyone introduced themselves and they set to work. Every time there was a question (like where to put something or what to do with any nails I had in the wall for removed artwork), they always checked with me for direction instead of making any assumptions. I checked prior to lunch whether they had sufficient paint in case I had to run out for more, advised there was enough, even needing to do 4 coats in one area to ensure great coverage (red paint on builder-grade white wall). As job was nearing completion, was requested to review all areas - found two areas that needed minor touch-up, which was addressed immediately. Received a thank-you card signed by team & a cookie. I was very pleased with how everything turned out & would recommend them highly - in fact I plan to use them again when I'm ready to take on my kitchen!
Ashley Steyer,
Elgin,
Illinois
Excellent experience from start to finish! The crew went above and beyond to make sure everything was done right. I'm very happy with the results.
Rick Shermer,
Miami,
Florida
From the first time we called WOW to set up an initial meeting to their final paint job, the process was easy and the staff was superb. Travis was very accommodating. The painting crew (Jacqueline, Colin, and George) were amazing, friendly, and the bedrooms look wonderful. We would definitely call them again for our other rooms.
Tony Leite,
Mississauga/Oakville,
Ontario