JUNE 2021 - OPAL 

Here we are in June already! Spring seemed to whiz right by, and now we find ourselves getting ready for the arrival of summer. While summer is often associated with bright colors, it's also a time to really kick back and relax. It's that easy, cozy feeling that inspired our pick for June's Color of the Month: Opal!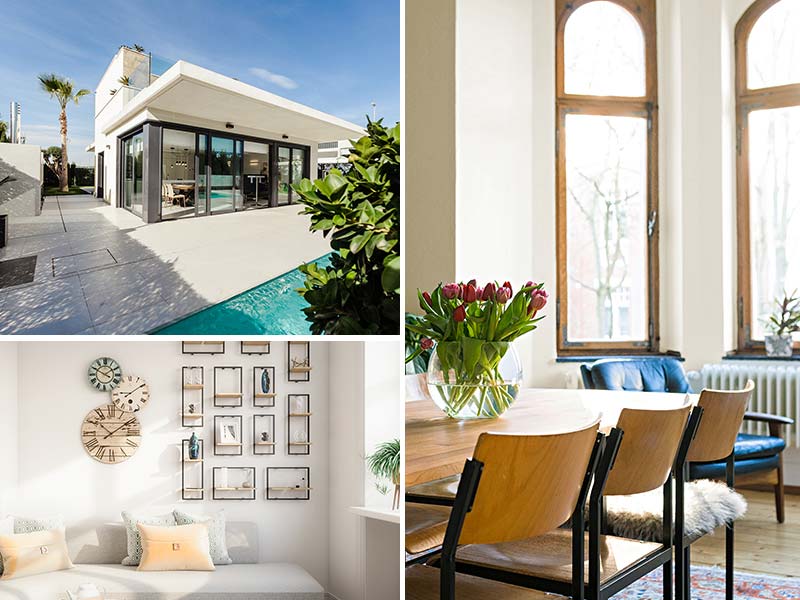 Opal is known as the "eye stone." It gets this name from its color-changing brilliance, which seems to dance for the eyes. What makes Opal so unique is that the stone itself is so much more than just its creamy base color—it has a naturally iridescent finish that highlights other colors such as pink, blue, green, and purple.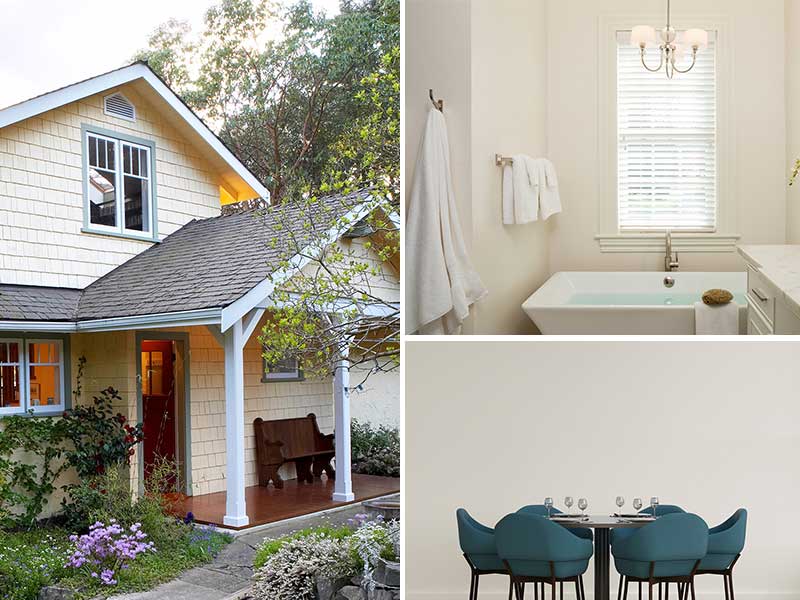 As a stone, it's said to enhance self worth, confidence and self-esteem. Opal has always been associated with love and passion, and is said to intensify emotional states and release inhibitions. Wearing an opal is a symbol of loyalty and faithfulness. 
As a color, Opal is a pearly white with a soft undertone of pink or gray. It's a subtle color that functions as a perfect neutral but is a little richer than a traditional bright white. It's similar to an oyster white and is perfect for adding just a touch of warmth to any space.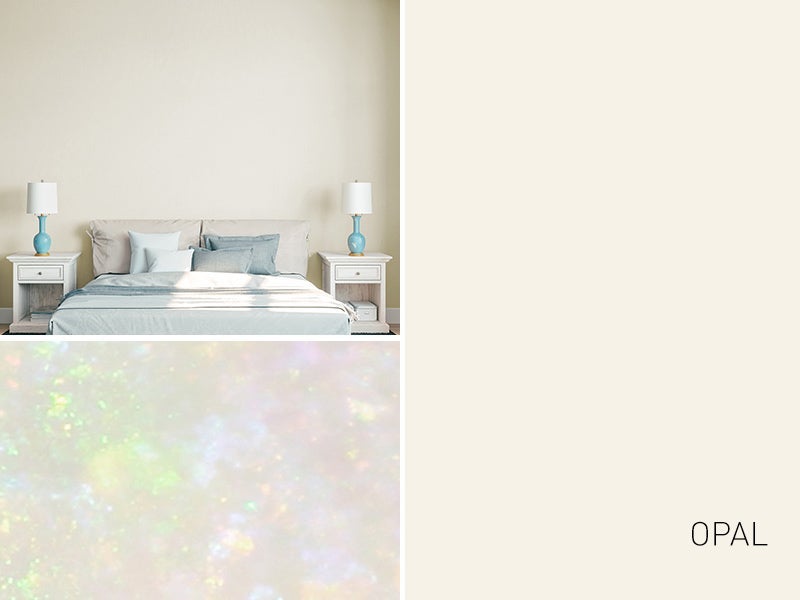 Since it's a neutral tone, Opal is an incredibly versatile color to work with. It pairs perfectly with richer colors and forms a perfect backdrop to make even the most subtle colors pop. It's a gorgeous overall wall color that works well in just about any room. From a big, open space with lots of windows to smaller rooms without a ton of natural light, Opal brings just the right balance. 
If you're after a warm and cozy feeling, pair it with softer colors like subtle pink, powdery blue, minty green, and soft gray. It's the perfect wall color for a hygge-inspired room. For a clean, minimalist vibe, it pairs well with natural wood, light gray, and creamy whites. 
It's also a great choice for your home's exterior. It works well as an all over house color, since it has just a hint of color—it's more visually interesting than regular old white. It also works well as an accent color for trim paired with a bolder house color. It really does give you a ton of options!  
However you choose to bring this gorgeous color to your home, WOW 1 DAY PAINTING would love to help you make it happen! If you're ready to give Opal a try, we think Sherwin Williams Cheviot would be a great fit. Click below to schedule your free estimate:

Want more inspiration? Read our previous Color of the Month features: 
May 2021 - Amethyst | April 2021 - Aquamarine | March 2021 - Amazonite | February 2021 - Rose Quartz | January 2021 - Citrine | December 2020 - Dusty Sage | November 2020 - Charcoal Gray | October 2020 - Orange Clay | September 2020 - Oakwood | August 2020 - Moss Green | July 2020 - Tropical Ocean | June 2020 - Sunflower | May 2020 - French Lavender | April 2020 - Cherry Blossom | March 2020 - Robin Egg | February 2020 - Winter Sunset | January 2020 - Glacier White | December 2019 - Merlot | November 2019 - Mushroom | October 2019 - Licorice | September 2019 - Eggplant | August 2019 - Mint | July 2019 - Blueberry | June 2019 - Vanilla | May 2019 - Guava | April 2019 - Rose | March 2019 - Olive | February 2019 - Mocha | January 2019 - Fresh Lemon | December 2018 - Silver | November 2018 - Royal Blue | October 2018 - Orange | September 2018 - Brown | August 2018 - Magenta | July 2018 - Ivory | June 2018 - Yellow | May 2018 - Peach | April 2018 - Indigo | March 2018 - Green | February 2018 - Red | January 2018 - Gold