Start A Business With WOW 1 DAY PAINTING
Available Franchise Opportunities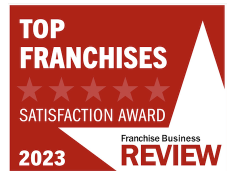 It's time to make your dream of starting a business a reality. By buying a franchise, YOU can be your own boss. YOU can control your own destiny, and YOU can reap the rewards of your own hard work. 
For over 30 years, we've given great people the opportunity to build something of their own using our proven recipe for success – could you be next?
Why The Painting Industry?
It's no accident that we chose house painting. We saw an industry ripe for reinvention using our franchising formula. 
Our Franchise Partners aren't painters. They're business owners. Team builders. Customer experience experts. They see what we see: an opportunity to become THE market leader in a fragmented and outdated industry that's worth $40B+ a year in the United States alone. 
As a WOW 1 DAY PAINTING Franchise Partner, you'll stand out from the competition. 75% of painters don't even have a website – and nobody has more than 1% of the market. We're changing that. 
HOW WE WOW
The secret sauce that makes WOW 1 DAY PAINTING unique!
IN THE NEWS
Our founder and CEO Brian Scudamore talks to CNBC about building a home services empire.
Start A Painting Business Using Our Award Winning Systems 
Our story started in 1989, building 1-800-GOT-JUNK? into the world's largest junk removal company... and we didn't stop there. We scaled up and launched WOW 1 DAY PAINTING then Shack Shine, to continue disrupting the $100B+ home services industry with a model that works. 
The majority of our Franchise Partners have no experience in the painting industry. What they do have are the same core qualities: they love to lead, they have a hunger to succeed (they're not afraid of working hard!), they value exceptional customer service... and we're looking for more awesome people just like them.
COMMUNITY OF OWNERS
When you join WOW 1 DAY PAINTING, you're a part of the O2E Brands family. You have access to the knowledge and expertise of fellow Franchise Partners across all of our brands.
SMART RISK
Franchising gives you the best of both worlds: the freedom to be your own boss, with the back-end systems and support of a trusted brand to set you up for success.
TRIED-AND-TRUE MARKETING
Everything's in-house, from creative to national media buys — so that you can focus on growing your business and building your legacy. It's our recipe for successful conversion.
SPEED + QUALITY = WOW
We deliver the quality you'd expect in a timeline that's unexpected. That's how we're revolutionizing a traditional industry, and providing the exceptional service our customers deserve.
Image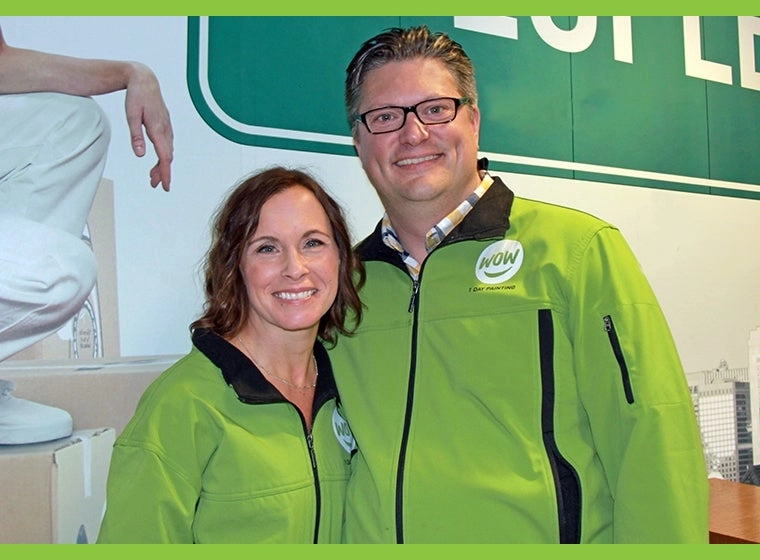 It had nothing to do with the fact it was a painting business at all – it was about the brand, and the people behind the brand. Right from the very start of the interview process, it just felt like a fit.
Jill Sieber
St. Paul, Minnesota