DECEMBER 2020 - DUSTY SAGE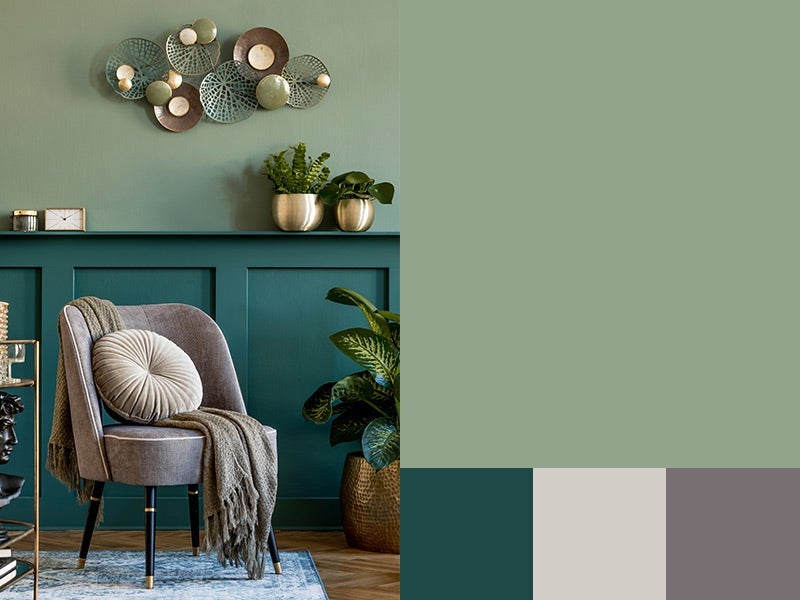 Winter doesn't officially start until later in the month, but as soon as December hits, it's winter in our eyes! There's just something magical about this month-the holiday spirit is in the air and we're all feeling warm inside, even though things might have cooled down a bit outside. The inspiration for December's Color of the Month comes from a traditional holiday hue, but this time with a modern twist. Say ho-ho-hello to Dusty Sage!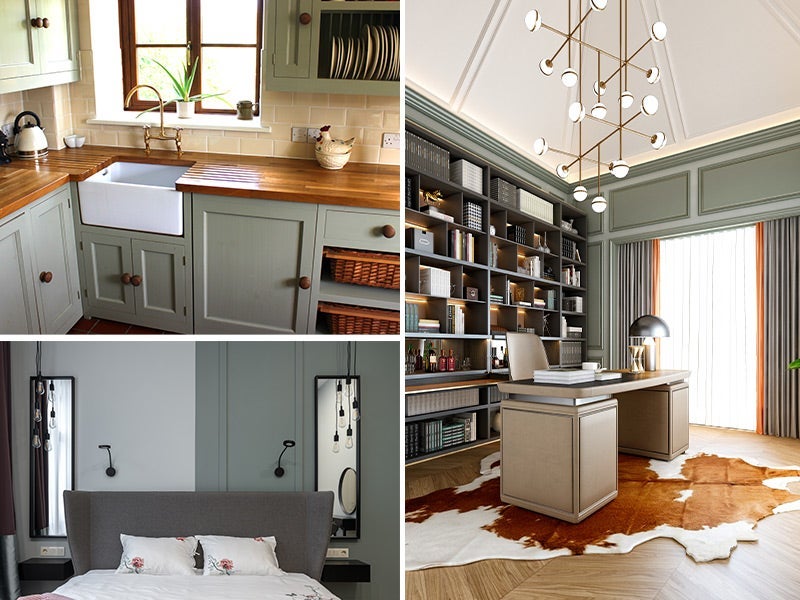 The traditional green we associate with this time of year is a much darker, formal feeling green, pulled from the shades we see on classic Christmas trees. Sage Green also comes from nature-the velvety soft leaves of the sage plant. In fact, the sage herb is used a lot in cooking at this time of year, which makes it a perfect color to incorporate into your holiday decor. 
Dusty Sage isn't just a perfect holiday color, though. it's a versatile tone that seems to fit perfectly into every season! it's lively enough to sit alongside the bright and brilliant colors we see in the flowers of spring and summer, and soft enough to create that coziness we crave throughout the fall and winter months.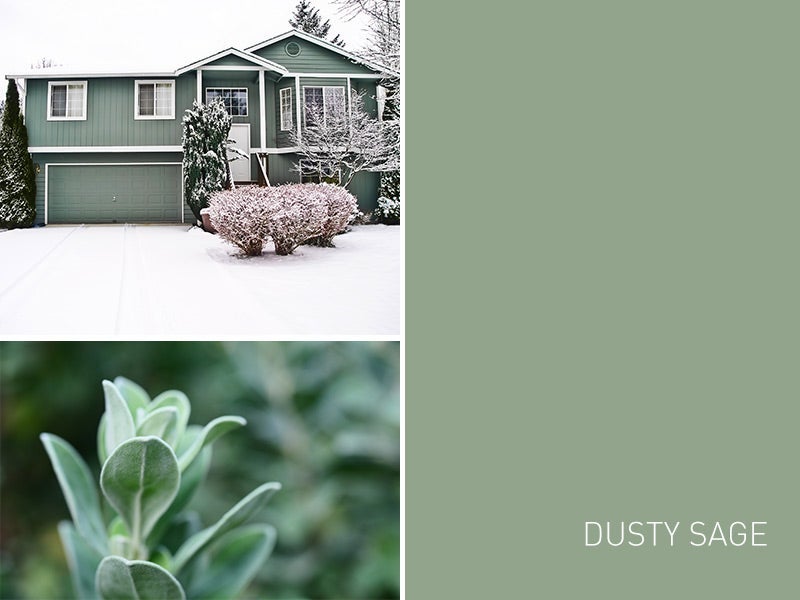 Thanks to its grayish, silvery undertones, Dusty Sage almost functions as a neutral. This softer shade of green allows you to bring some color to your walls without feeling too overwhelming. To keep that softer, spa-like feeling in your room, try pairing it with other neutrals like soft gray, crisp white, browns, and natural wood tones. If you want to create a warmer, more exciting feel, pair it with pops of brighter colors like bright yellow, turquoise, pink, or even black. 
Dusty Sage can also bring some earthy, yet modern vibes to the exterior of your home. It works well on a variety of architectural styles (though it works especially well on Craftsman style homes) and pairs well with natural stone elements, wood tones, and, of course, crisp white accents.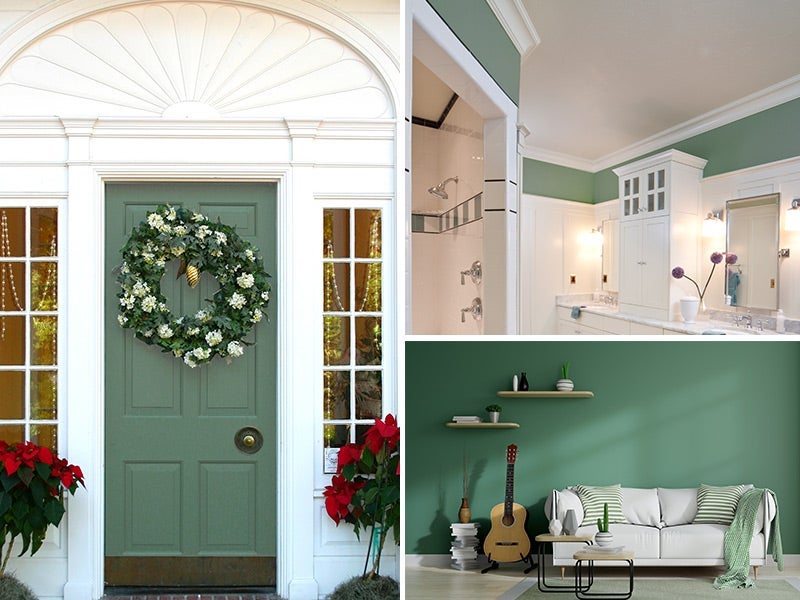 Want more inspiration? Read our previous Color of the Month features: 
November 2020 - Charcoal Gray | October 2020 - Orange Clay | September 2020 - Oakwood | August 2020 - Moss Green | July 2020 - Tropical Ocean | June 2020 - Sunflower | May 2020 - French Lavender | April 2020 - Cherry Blossom | March 2020 - Robin Egg | February 2020 - Winter Sunset | January 2020 - Glacier White | December 2019 - Merlot | November 2019 - Mushroom | October 2019 - Licorice | September 2019 - Eggplant | August 2019 - Mint | July 2019 - Blueberry | June 2019 - Vanilla | May 2019 - Guava | April 2019 - Rose | March 2019 - Olive | February 2019 - Mocha | January 2019 - Fresh Lemon | December 2018 - Silver | November 2018 - Royal Blue | October 2018 - Orange | September 2018 - Brown | August 2018 - Magenta | July 2018 - Ivory | June 2018 - Yellow | May 2018 - Peach | April 2018 - Indigo | March 2018 - Green | February 2018 - Red | January 2018 - Gold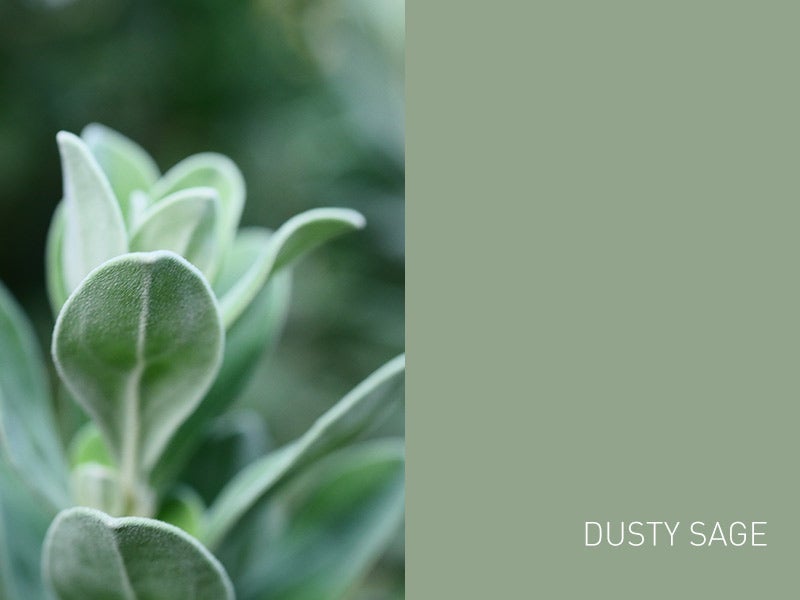 Thinking of trying out Dusty Sage in your home? Click below to schedule your free estimate: