Image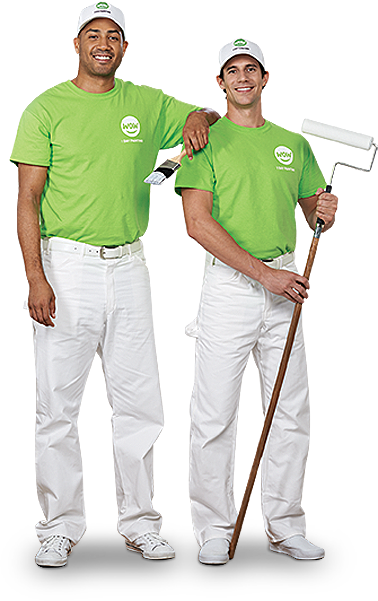 We hire happy people
Painters
We're looking for happy, hard-working, creative problem solvers who thrive in challenging, fast-paced, and fun environments. Are you a team player who loves to make customers happy? Do you love to set big goals and then smash them? If you're looking to take on a new challenge that supports your long-term goals to become more than just a painter, we want to hear from you!
Sales Representatives
We're looking for outgoing, customer-service-oriented sales professionals to join our team. This is definitely not a desk job and is best suited for those who love to be out in the local area, meeting with different potential customers each day. If you have a passion for success, a track record of achieving and exceeding sales targets, and are an exceptional communicator, we want to hear from you!
General Managers
We're passionate about growing our business, so we're on the lookout for people whose passion matches our own. Are you a highly organized, goal-oriented professional? Do you want to help us revolutionize the painting industry? Is customer service your middle name? WOW 1 DAY PAINTING would like to work with you!
Project Managers
WOW 1 DAY PAINTING loves building great teams and we are looking for project managers to lead our teams of painters. Do you work to WOW your customers every day? If you have a strong work ethic, and can show us your hands-on business experience and thorough knowledge of painting systems, techniques, and equipment, we want to hear from you!
How To Apply
Do you have what it takes to WOW our clients? Are you interested in a career in the high-demand painting industry? Are you 18+ years of age with a valid driver's license and reliable vehicle? Great - we want to hear from you! Send us your contact info and we'll get back to you right away.