JANUARY 2021 - CITRINE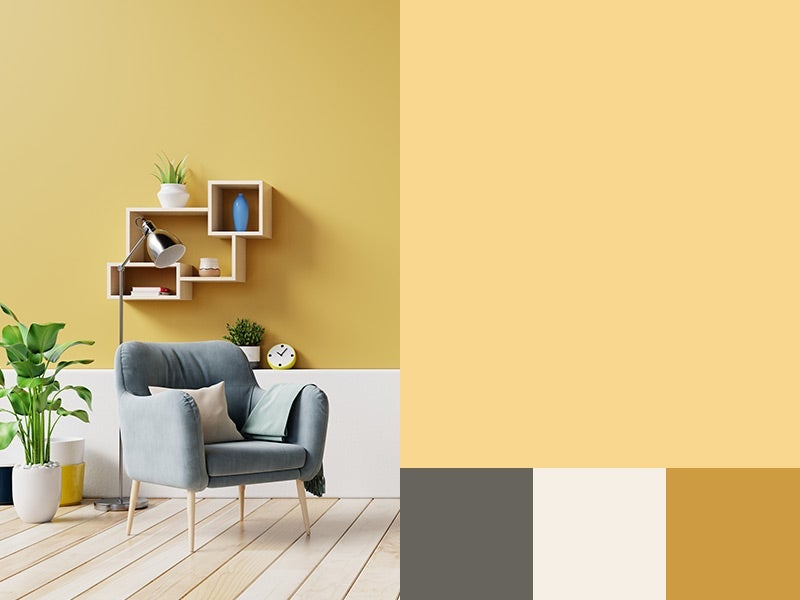 The start of a new calendar year always has us thinking about new beginnings. This year, it seems like everyone is extra eager for a fresh start. This year, we turned to the world of wellness for inspiration, finding some gorgeous color inspiration from crystals and gemstones. January 2021 is all about bringing that positive energy, motivation, and focus for the year ahead. The warm and hopeful feeling we're bringing into the new year is the inspiration for January's Color of the Month: Citrine!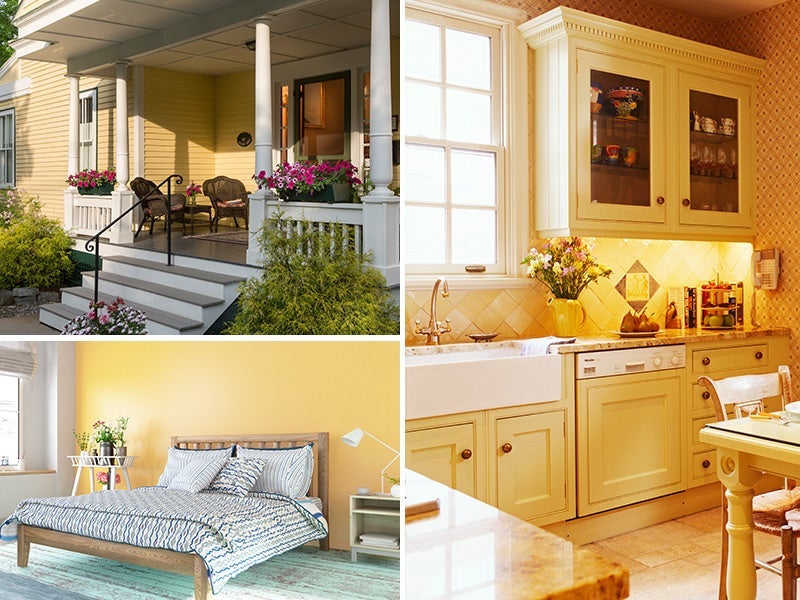 Citrine is a variety of quartz stone in a warm, deep yellow color. This popular stone is said to be a manifestation crystal-in other words, it can motivate you to take action. It brings optimism and cheerfulness-perfect for those looking to change things up in the new year! it's also said to attract wealth and prosperity, raise self-esteem, activate creativity, and stimulate the brain. 
In terms of color psychology, yellow is associated with feelings of joy, happiness, warmth, cheer, and creativity. With qualities like that, it really is the perfect color to surround yourself in at the start of the year.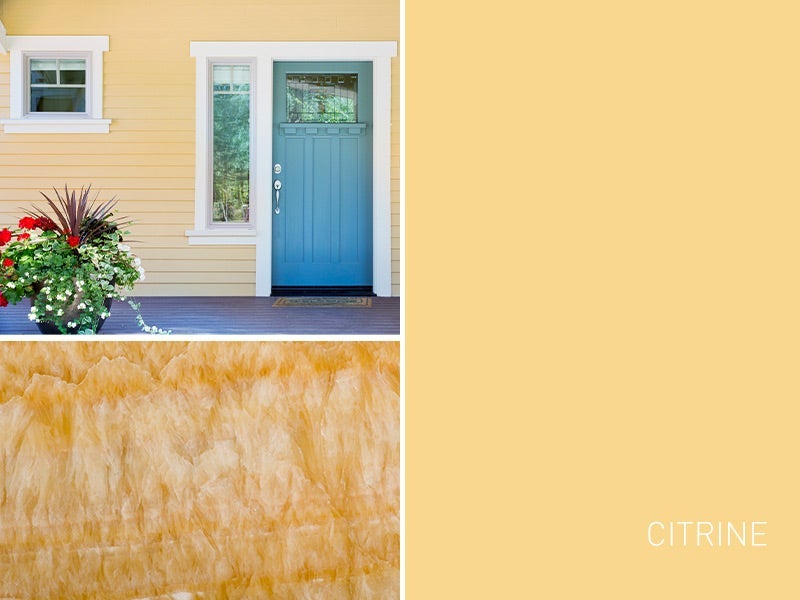 we're still in the middle of winter, which can mean cold, gray days for many people. The sunny warmth of Citrine is the perfect way to make your home feel cozy and comfortable when the weather is getting you down. What makes it even better is its versatility-it brings that same happy energy to your home all year round. 
In terms of color palettes, Citrine pairs well with both warm and cool tones. it's got a bit of an earthy feel to it that makes it work well with elevated neutrals like grey-blue, chalky-whit's and taupey-greys. it's bold and crisp, but not too overpowering, which makes it a great choice for an allover wall color. If you're looking for a more subtle way to bring this color into your space, use Citrine in artwork, furniture, and fabric accents throughout your room.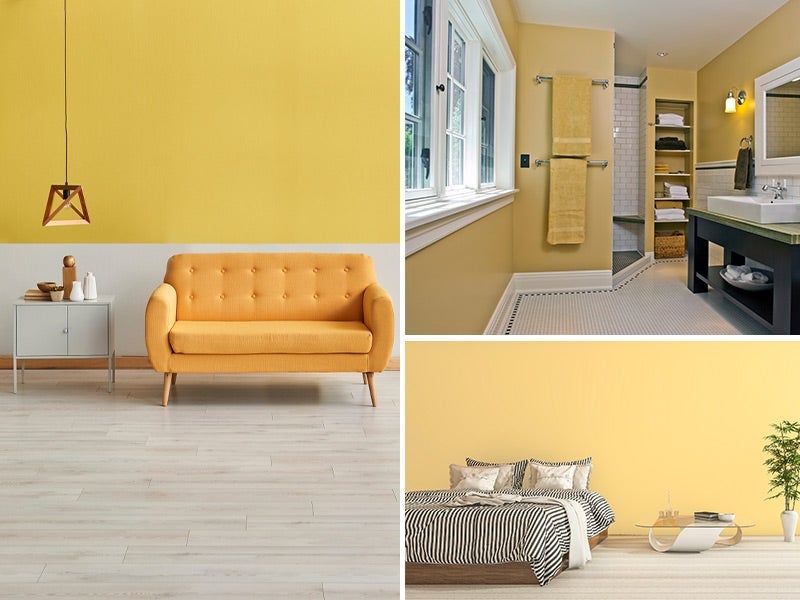 Want more inspiration? Read our previous Color of the Month features: 
December 2020 - Dusty Sage | November 2020 - Charcoal Gray | October 2020 - Orange Clay | September 2020 - Oakwood | August 2020 - Moss Green | July 2020 - Tropical Ocean | June 2020 - Sunflower | May 2020 - French Lavender | April 2020 - Cherry Blossom | March 2020 - Robin Egg | February 2020 - Winter Sunset | January 2020 - Glacier White | December 2019 - Merlot | November 2019 - Mushroom | October 2019 - Licorice | September 2019 - Eggplant | August 2019 - Mint | July 2019 - Blueberry | June 2019 - Vanilla | May 2019 - Guava | April 2019 - Rose | March 2019 - Olive | February 2019 - Mocha | January 2019 - Fresh Lemon | December 2018 - Silver | November 2018 - Royal Blue | October 2018 - Orange | September 2018 - Brown | August 2018 - Magenta | July 2018 - Ivory | June 2018 - Yellow | May 2018 - Peach | April 2018 - Indigo | March 2018 - Green | February 2018 - Red | January 2018 - Gold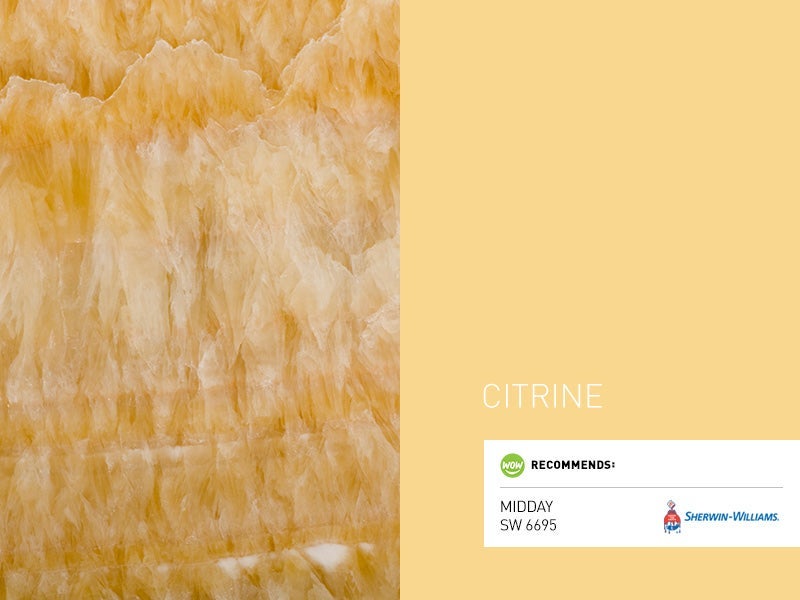 If you're ready to give Citrine a try, we think Sherwin Williams Midday 6695 would be a great fit. Click below to schedule your free estimate: