May 2022 - Pinky Purple
it's May, and pleasing pops of color are emerging all around. The streets are bursting with beautiful blossoms, gardens are sprouting new life, and we can't help but feel an extra spring in our step (excuse the pun!). 
Our color of the month, Pinky purple, perfectly echoes the pinky tones and purple hues of springtime cherry blossoms.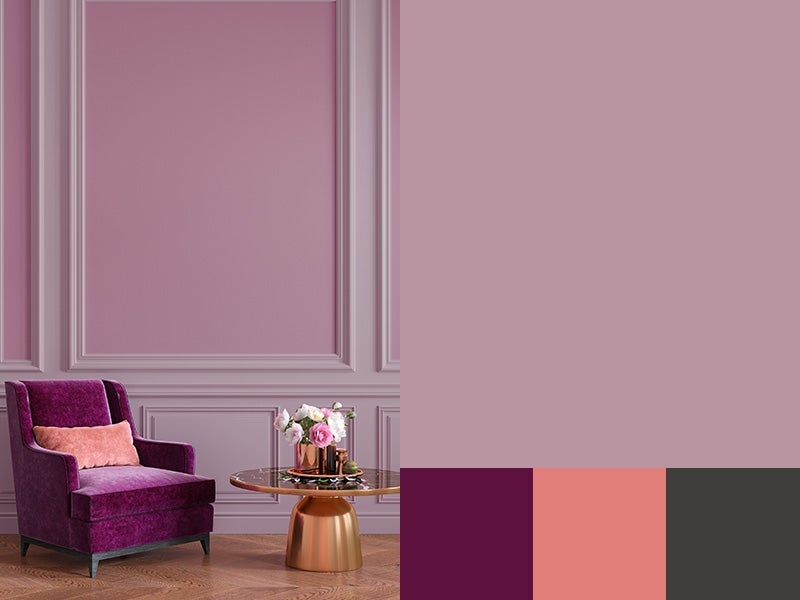 A pleasantly bold color, it also conveys a sense of warmth - adding a fresh but cozy feeling to any room in your house. 
As this is quite a warm color, it pairs well with cooler tones, and can be combined with crisp white furnishings or stoney creams to really bring that WOW factor into your home! 
Image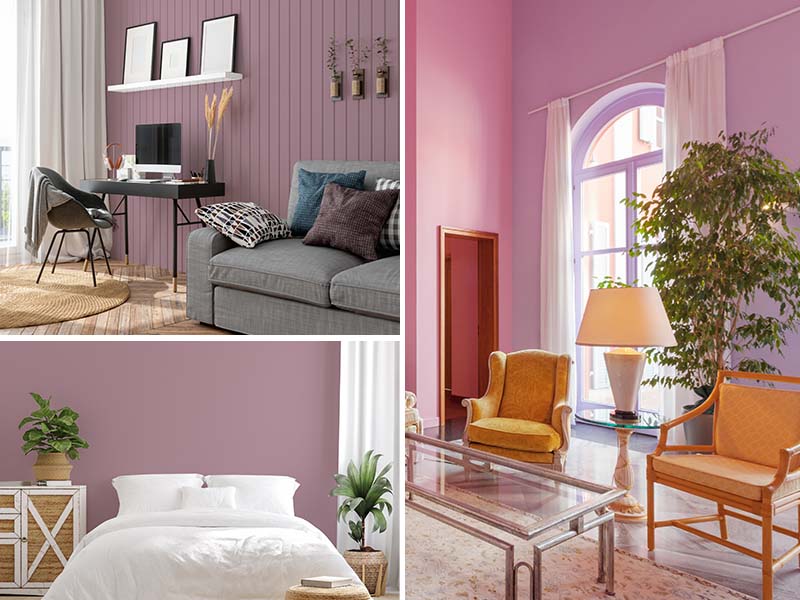 The emotion behind this month's color is 'Worthy' - inspired by the sense of importance this season brings, with feelings of rejuvenation and new beginnings.
Pink tones are known to have a calming effect too, and are said to help people understand each other and see things from a different perspective.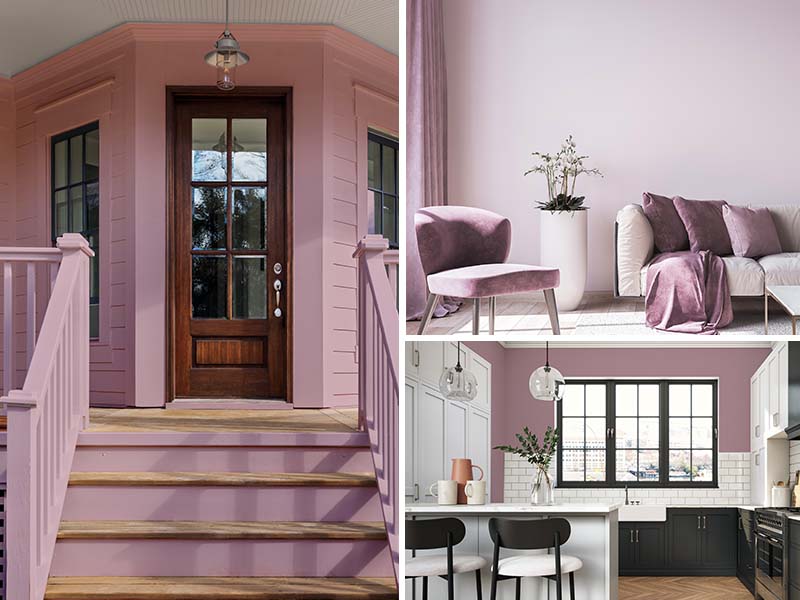 Could this color be a great way to give yourself a little slice of solace in your own home? Ease you through a full inbox as you work in your home office? Or stop the kids bickering over what to watch on TV? Either way, it'll look and feel fabulous! 
This pinky purple works great on the exterior of a house too. Brighten up your street and carry those spring colors right to your door.
Paired with fresh white trims, it's a welcoming soft color that will stand out on any sidewalk - without being too overpowering. 
Image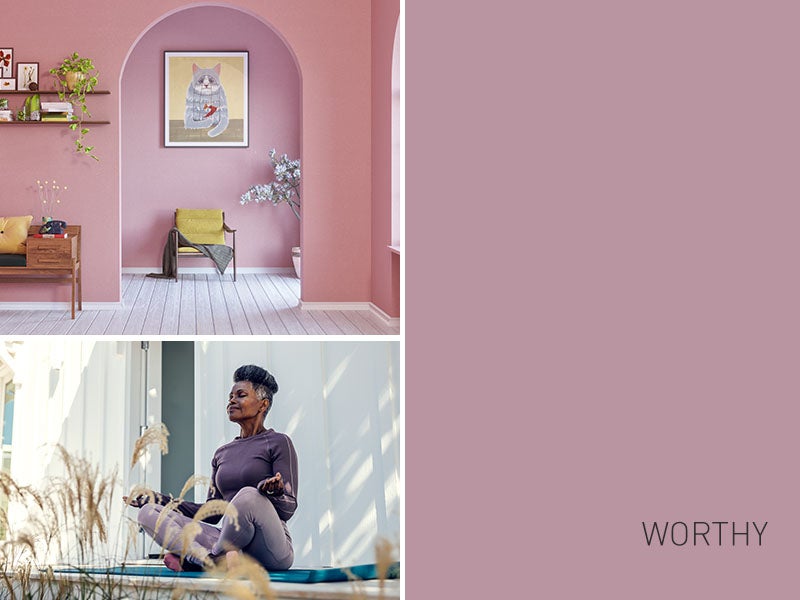 Elevate the spring theme and never lose that worthy spring feeling by opting for a pale yellow or light turquoise front door, that will bring a smile to your face every time you come home after a long day.
Looking for the perfect shade of pinky purple for your home? we recommend Rosé by Sherwin Willams. If you want to bring some warm worthiness into your life, WOW 1 DAY PAINTING would love to help you transform your home! To get started, schedule your free consultation today
April 2022 - Butter Yellow | March 2022 - Sage Green | February 2022 - Deep Red | January 2022 - Light Orange | December 2021 - Rubellite | November 2021 - Sapphire | October 2021 - Smoky Quartz | September 2021 - Amber | August 2021 - Peridot |  July 2021 - Garnet | June 2021 - Opal | May 2021 - Amethyst | April 2021 - Aquamarine | March 2021 - Amazonite | February 2021 - Rose Quartz | January 2021 - Citrine | December 2020 - Dusty Sage | November 2020 - Charcoal Gray | October 2020 - Orange Clay | September 2020 - Oakwood | August 2020 - Moss Green | July 2020 - Tropical Ocean | June 2020 - Sunflower | May 2020 - French Lavender | April 2020 - Cherry Blossom | March 2020 - Robin Egg | February 2020 - Winter Sunset | January 2020 - Glacier White | December 2019 - Merlot | November 2019 - Mushroom | October 2019 - Licorice | September 2019 - Eggplant | August 2019 - Mint | July 2019 - Blueberry | June 2019 - Vanilla | May 2019 - Guava | April 2019 - Rose | March 2019 - Olive | February 2019 - Mocha | January 2019 - Fresh Lemon | December 2018 - Silver | November 2018 - Royal Blue | October 2018 - Orange | September 2018 - Brown | August 2018 - Magenta | July 2018 - Ivory | June 2018 - Yellow | May 2018 - Peach | April 2018 - Indigo | March 2018 - Green | February 2018 - Red | January 2018 - Gold