November 2022 - Gold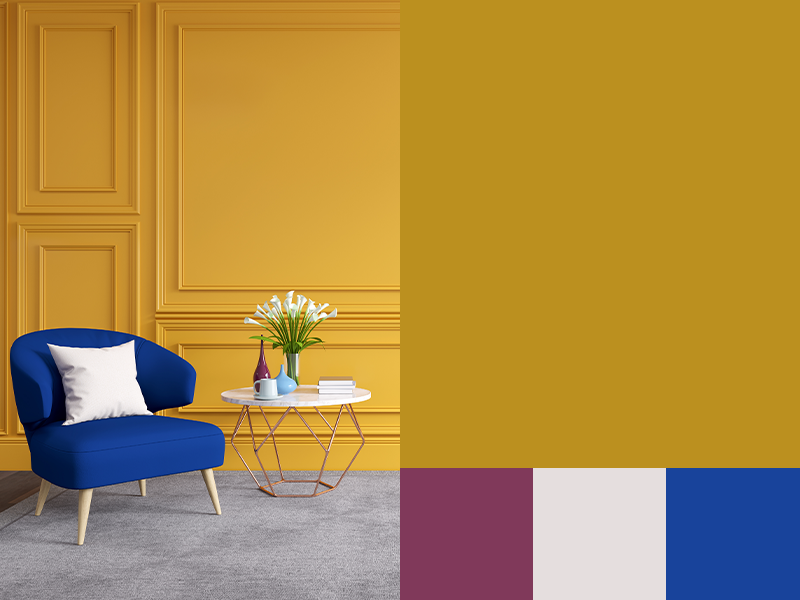 November is here and that means we're inching closer to the official start of the holiday season. The days are getting shorter, the weather is getting colder and we're ready to get cozy indoors. The color of the month for November is all about this time of transition, from fall to the holidays: Say hello to Gold!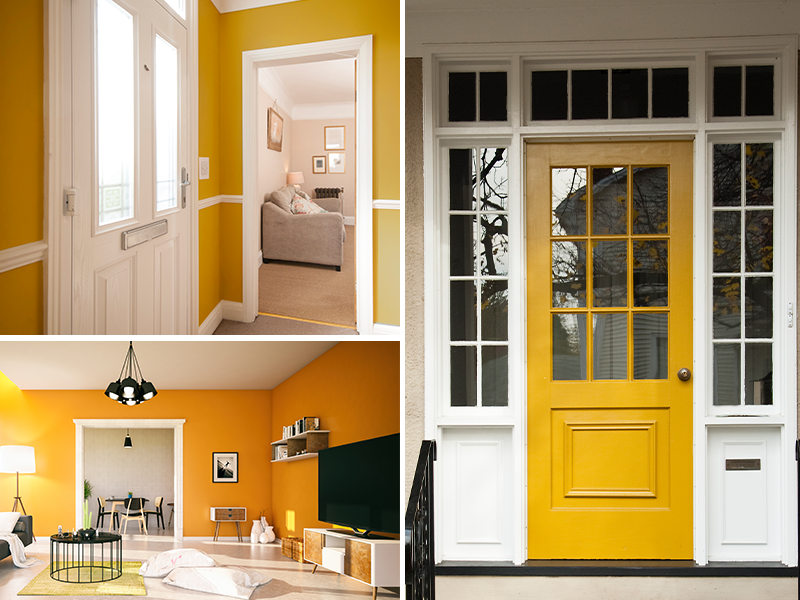 Gold is a staple color as we edge into the holiday season. The excitement of Christmas is just round the corner as we see pops of red and gold starting to spring up around us, but it's not just a color for tinsel, Gold is a perfect shade to give your home some luxury and stylishness.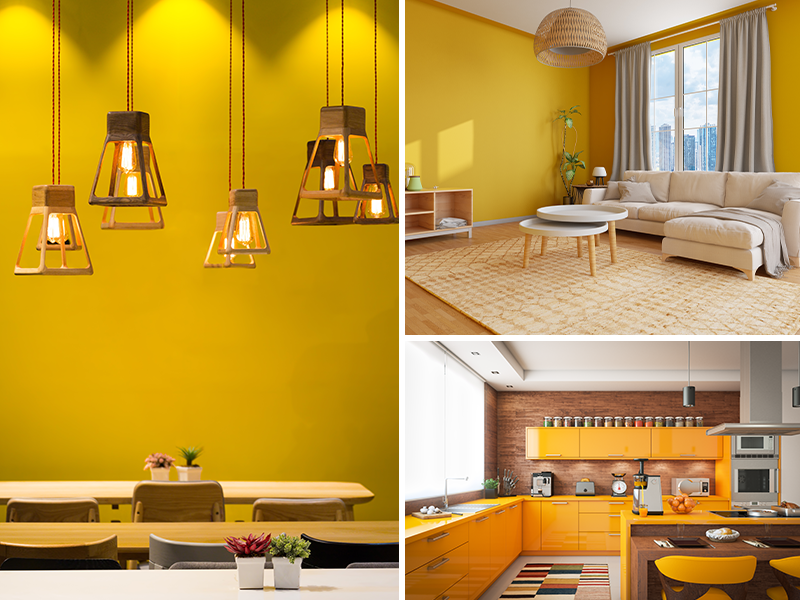 Gold is remarkably easy to work with, whether it's metallic or matte. Gold accents add a classic touch to bedrooms, dining, and living rooms. It pairs beautifully with dark neutrals and rustic shades like red, brown, and orange. Add some sparkle to an ivory wall with gold stripes or patterns, or use it to showcase a piece of art.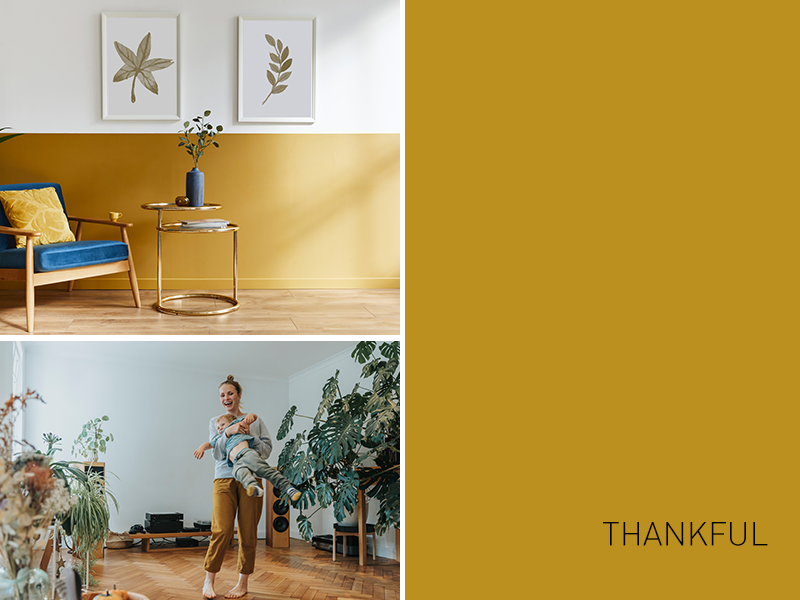 Even if you don't have a champagne and caviar budget, adding a little gold into your life will create a touch of everyday elegance that leaves you feeling like you're living a life of luxury.

Looking for the perfect shade of Gold? We recommend Goldsmith by Benjamin Moore. If you want to have a seasonal change for your home this winter, WOW 1 DAY PAINTING would love to help you transform your home!  
Want more inspiration? Read our previous Color of the Month features: 
October 2022 - Gray | September 2022 - Navy | August 2022 - Beige | July 2022 - Bright Blue | June 2022 - Coral | May 2022 - Pinky Purple | April 2022 - Butter Yellow | March 2022 - Sage Green | February 2022 - Deep Red | January 2022 - Light Orange | December 2021 - Rubellite | November 2021 - Sapphire | October 2021 - Smoky Quartz | September 2021 - Amber | August 2021 - Peridot |  July 2021 - Garnet | June 2021 - Opal | May 2021 - Amethyst | April 2021 - Aquamarine | March 2021 - Amazonite | February 2021 - Rose Quartz | January 2021 - Citrine | December 2020 - Dusty Sage | November 2020 - Charcoal Gray | October 2020 - Orange Clay | September 2020 - Oakwood | August 2020 - Moss Green | July 2020 - Tropical Ocean | June 2020 - Sunflower | May 2020 - French Lavender | April 2020 - Cherry Blossom | March 2020 - Robin Egg | February 2020 - Winter Sunset | January 2020 - Glacier White | December 2019 - Merlot | November 2019 - Mushroom | October 2019 - Licorice | September 2019 - Eggplant | August 2019 - Mint | July 2019 - Blueberry | June 2019 - Vanilla | May 2019 - Guava | April 2019 - Rose | March 2019 - Olive | February 2019 - Mocha | January 2019 - Fresh Lemon | December 2018 - Silver | November 2018 - Royal Blue | October 2018 - Orange | September 2018 - Brown | August 2018 - Magenta | July 2018 - Ivory | June 2018 - Yellow | May 2018 - Peach | April 2018 - Indigo | March 2018 - Green | February 2018 - Red | January 2018 - Gold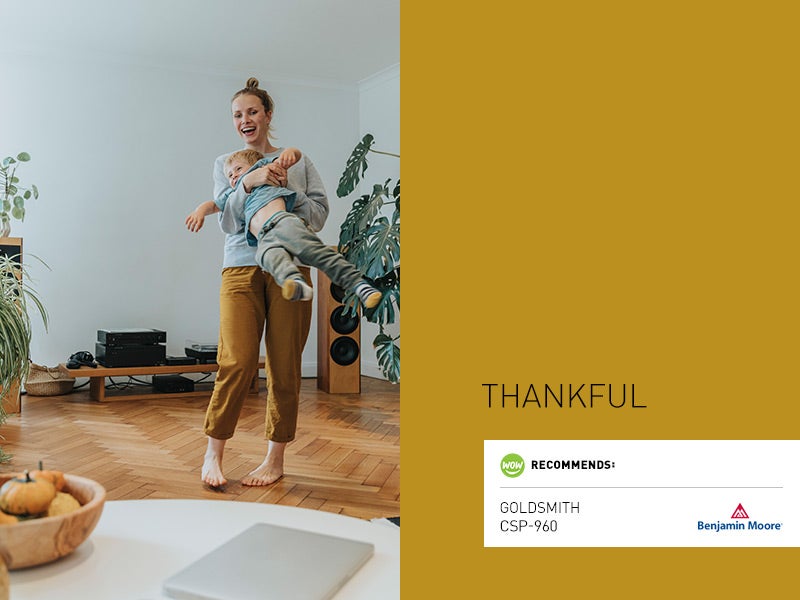 Thinking of trying out Gold in your home? Click below to schedule your free estimate: