FEBRUARY 2022 - Deep Red 
February is here and love is in the air! It might be the shortest month of the year, but it's also the sweetest. (You know, since Valentine's Day falls right in the middle of it.) Everywhere you look, you'll find symbols of love-flowers and hearts in shades of pink and red. So of course this month's color is inspired by those romantic Valentine's vibes. Our theme for February is "Passionate" which is perfectly captured by the Color of the Month: Deep Red!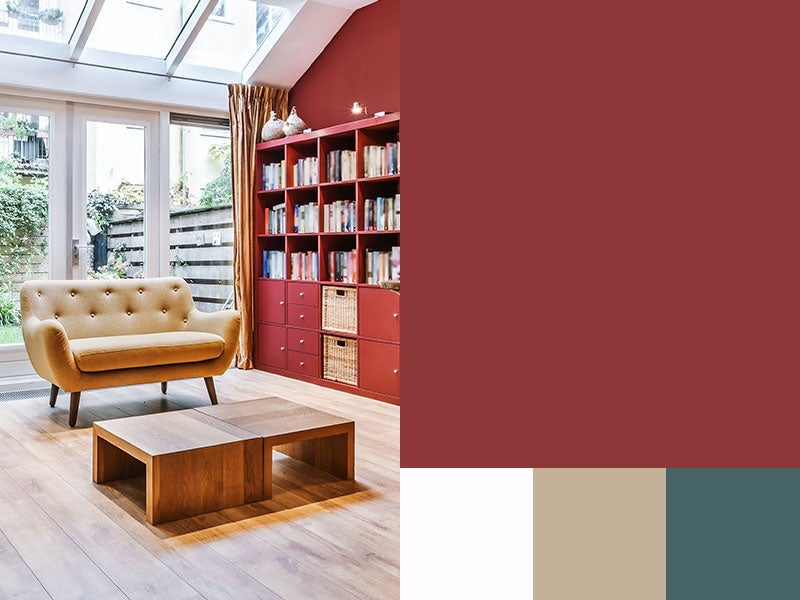 Red is known as an emotionally intense color. It is known to stimulate the mind and the body-it can increase blood pressure, respiratory rate, and metabolism. It inspires action and is easy to spot, which is why you often see it used on signs. it's also symbolic of joy, love, and romance. Deep red is a little more intense and is a perfect representation of passion.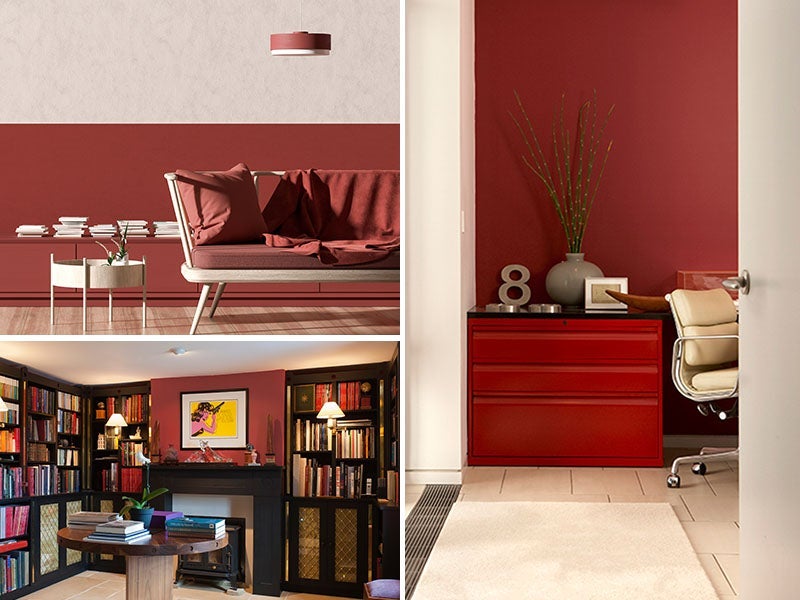 This shade of red is still bright, but has slightly darker undertones with a subtle hint of violet. This added depth makes it feel warmer and a bit more soothing than a true red. it's still vibrant, but has an added element of sophistication that makes it perfect for any home. Use this color in any space where you want to grab people's attention and create a little excitement.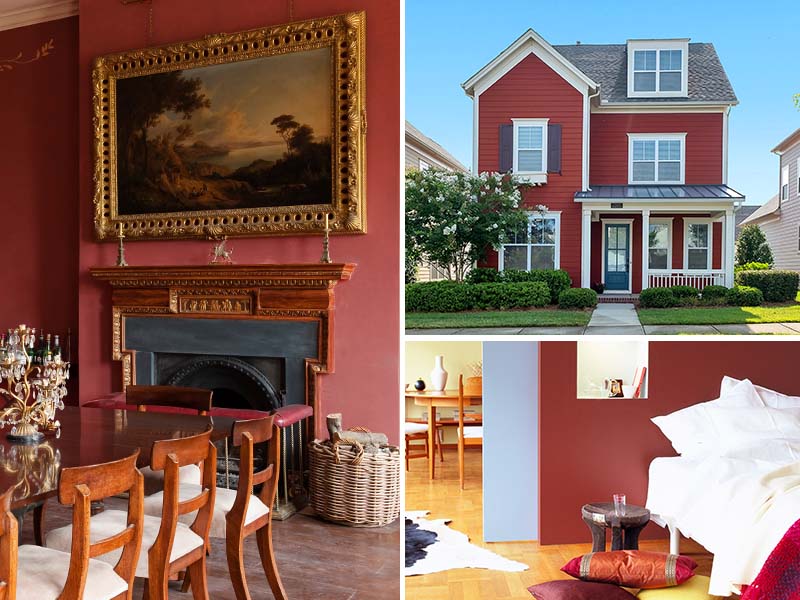 If a bold look is what you're after, Deep Red would be an incredible choice for an allover wall color. it's a look that would be perfect in a powder room, dining room, or a formal living room. Or if you're after just a hint of drama, it would be great as an accent wall color to highlight a focal point in any room. 
Image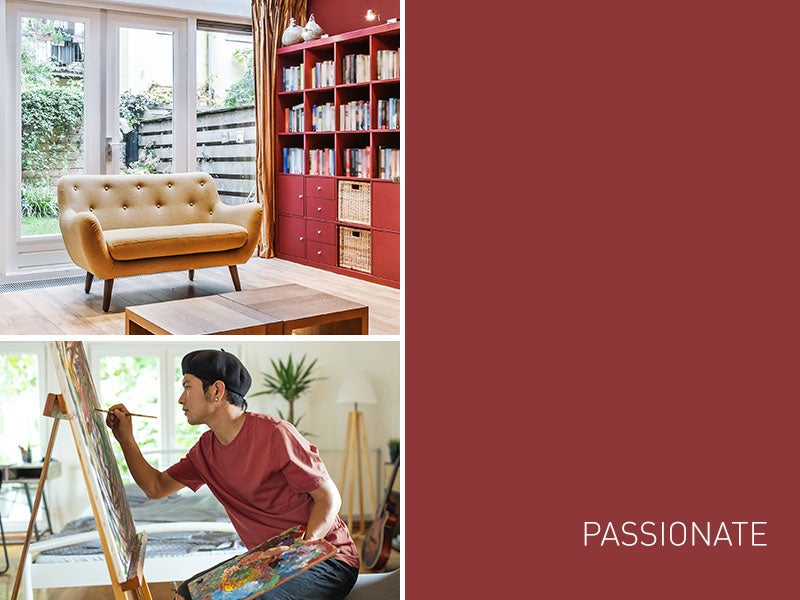 What makes Deep Red unique is that even though it's quite bright, it's also a fantastic option to bring some color to the outside of your home. It's gorgeous as an allover color, especially when paired with crisp white trim and accents. (Think a more modern twist on a traditional barn color scheme.) It's also pretty as an accent color—is there anything better than a bold red front door? 
Looking for the perfect shade of Deep Red for your home? We recommend Red Bay by Sherwin Williams.If you're feeling passionate about updating your home with this gorgeous color, WOW 1 DAY PAINTING would love to help you transform your home! To get started, schedule your free consultation today.

Want more inspiration? Read our previous Color of the Month!
January 2022 - Light Orange | December 2021 - Rubellite | November 2021 - Sapphire | October 2021 - Smoky Quartz | September 2021 - Amber | August 2021 - Peridot |  July 2021 - Garnet | June 2021 - Opal | May 2021 - Amethyst | April 2021 - Aquamarine | March 2021 - Amazonite | February 2021 - Rose Quartz | January 2021 - Citrine | December 2020 - Dusty Sage | November 2020 - Charcoal Gray | October 2020 - Orange Clay | September 2020 - Oakwood | August 2020 - Moss Green | July 2020 - Tropical Ocean | June 2020 - Sunflower | May 2020 - French Lavender | April 2020 - Cherry Blossom | March 2020 - Robin Egg | February 2020 - Winter Sunset | January 2020 - Glacier White | December 2019 - Merlot | November 2019 - Mushroom | October 2019 - Licorice | September 2019 - Eggplant | August 2019 - Mint | July 2019 - Blueberry | June 2019 - Vanilla | May 2019 - Guava | April 2019 - Rose | March 2019 - Olive | February 2019 - Mocha | January 2019 - Fresh Lemon | December 2018 - Silver | November 2018 - Royal Blue | October 2018 - Orange | September 2018 - Brown | August 2018 - Magenta | July 2018 - Ivory | June 2018 - Yellow | May 2018 - Peach | April 2018 - Indigo | March 2018 - Green | February 2018 - Red | January 2018 - Gold