April 2022 - Butter Yellow 
April is here, which means spring is in full swing! we're easing into the warmer weather and heading outside a little more often, which is a welcome change after a long winter. Naturally, our energy starts to pick up and we're looking to bring that shiny, happy feeling into every part of our day. The emotion behind our theme for April is "lively," inspired by the energy that spring always seems to bring us. Say hello to our "lively" color for April: Butter Yellow!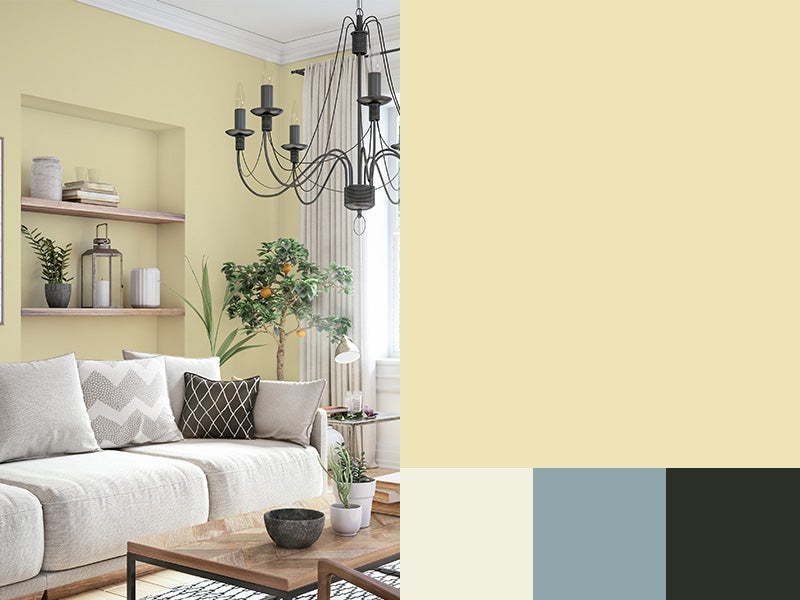 Yellow symbolizes joy, sunshine, and warmth. In other words, it's a color that gives us all the spring feels. Butter yellow is a lighter version of a classic yellow, which gives it a more subtle feel that still gives you that fun energy but is still a soothing color. It goes well with classic neutrals like crisp white, soft gray, and natural wood tones. If you're looking for something a bit more bold and fun, pair it with other pastel shades of pink, or a pretty robin's egg blue. 
Image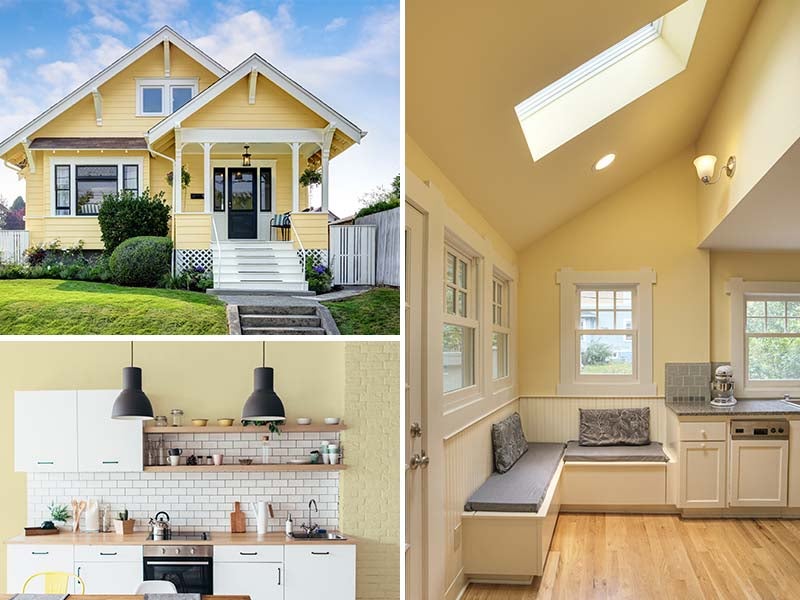 This soft shade of yellow is still bright, but also soft enough to work well as an allover wall color. it's a look that's simple and classic, especially when paired with simple white trim accents. If you're after a bolder look, you can use Butter Yellow as your neutral wall color and go with something bright like blue as your accent wall. it's a gorgeous shade that serves as a pretty backdrop for more colorful accent pieces. 
A yellow room will instantly make you feel light and happy at any time of year. In terms of decor, yellow works best in spaces where people socialize, or require focus, like a living room, dining room, kitchen, or home office. Soft yellow can work well in bedrooms and bathrooms, but since yellow can make you more alert it isn't always the best option for those spaces.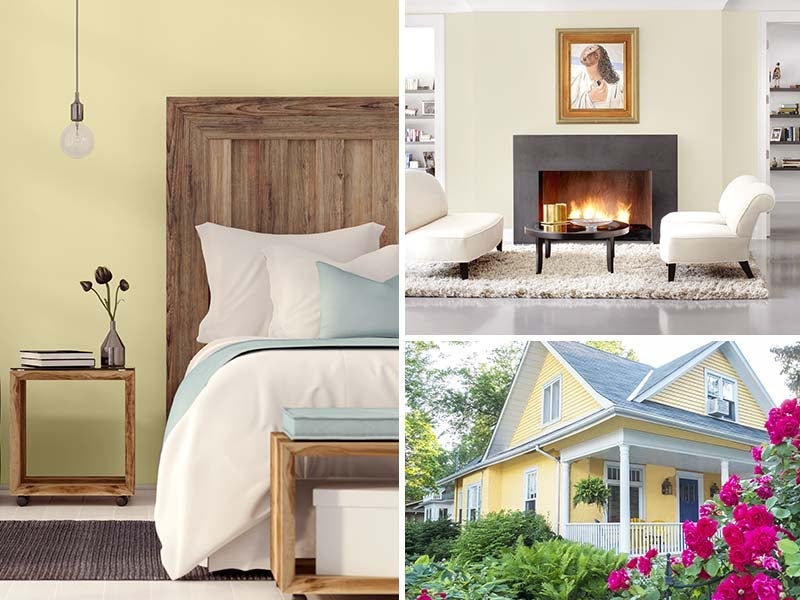 Looking for the perfect shade of Butter Yellow for your home? we recommend Butter Cookie by Dulux. If you want to bring some sunshine and warmth into your home with Butter Yellow, WOW 1 DAY PAINTING would love to help you transform your home! To get started, schedule your free consultation today.
 March 2022 - Sage Green | February 2022 - Deep Red | January 2022 - Light Orange | December 2021 - Rubellite | November 2021 - Sapphire | October 2021 - Smoky Quartz | September 2021 - Amber | August 2021 - Peridot |  July 2021 - Garnet | June 2021 - Opal | May 2021 - Amethyst | April 2021 - Aquamarine | March 2021 - Amazonite | February 2021 - Rose Quartz | January 2021 - Citrine | December 2020 - Dusty Sage | November 2020 - Charcoal Gray | October 2020 - Orange Clay | September 2020 - Oakwood | August 2020 - Moss Green | July 2020 - Tropical Ocean | June 2020 - Sunflower | May 2020 - French Lavender | April 2020 - Cherry Blossom | March 2020 - Robin Egg | February 2020 - Winter Sunset | January 2020 - Glacier White | December 2019 - Merlot | November 2019 - Mushroom | October 2019 - Licorice | September 2019 - Eggplant | August 2019 - Mint | July 2019 - Blueberry | June 2019 - Vanilla | May 2019 - Guava | April 2019 - Rose | March 2019 - Olive | February 2019 - Mocha | January 2019 - Fresh Lemon | December 2018 - Silver | November 2018 - Royal Blue | October 2018 - Orange | September 2018 - Brown | August 2018 - Magenta | July 2018 - Ivory | June 2018 - Yellow | May 2018 - Peach | April 2018 - Indigo | March 2018 - Green | February 2018 - Red | January 2018 - Gold