July 2022 - Bright Blue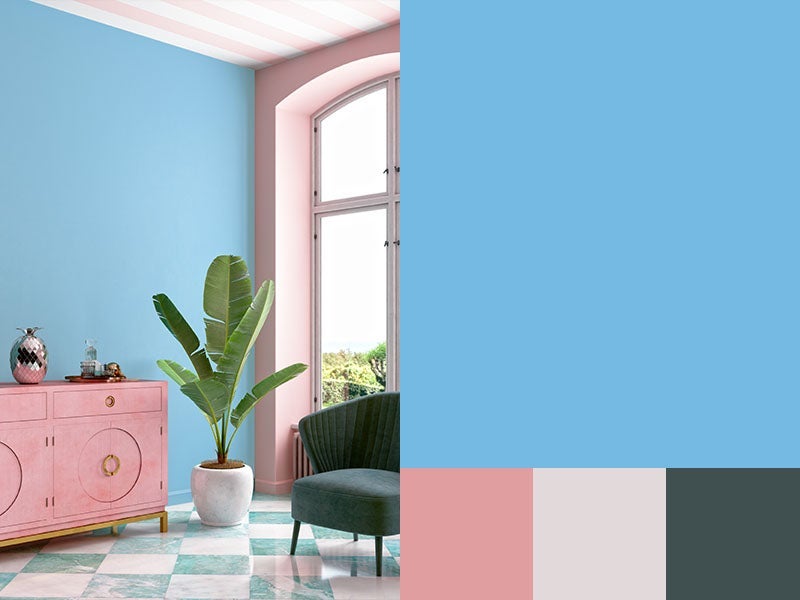 Summer is officially here and we couldn't be more excited about it! There's just something about this time of year that makes life a whole lot more fun.
The days are longer, the sun is shining and life seems to have so many more possibilities for adventure and exploring. it's these adventurous vibes that have inspired our choice for July's Color of the Month: Bright Blue!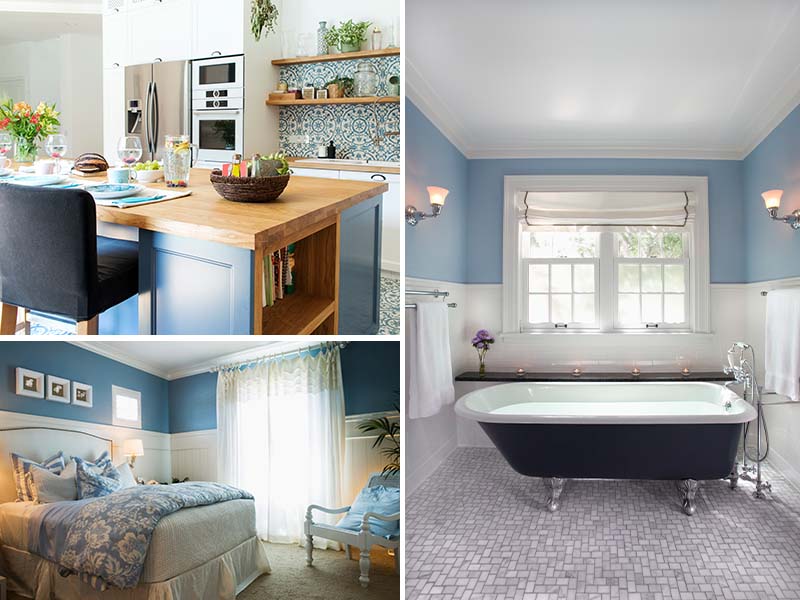 Bright Blue depicts the sky and the sea and perfectly encompasses that summer energy! It is often associated with the freedom, imagination and inspiration which really sums up how this month is making us feel.
With qualities like this, it's no wonder we want to surround ourselves with gorgeous shades like bright blue be it through our adventures this summer and through our decor!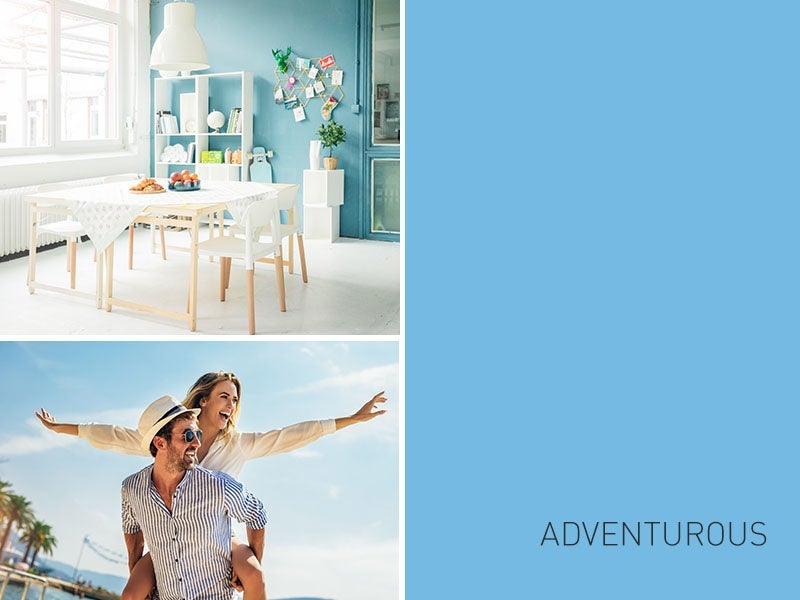 Even though bright blue is on the vibrant side of the color wheel this color is surprisingly versatile. It can complement any style of decor from chic Hampton beach house to modern urban interior design.
Bright blue can be used as a great accent color but it can also be a fantastic choice for an allover wall color that really makes a room come alive like diving straight into a david hockney painting or transporting you to the clear waters of a picturesque bahamas beach.
It pairs beautifully with pops of pale pink to create a pastel retro aesthetic or with the cool tones of orchid white to mimic those white sandy beaches we all want to be on this month!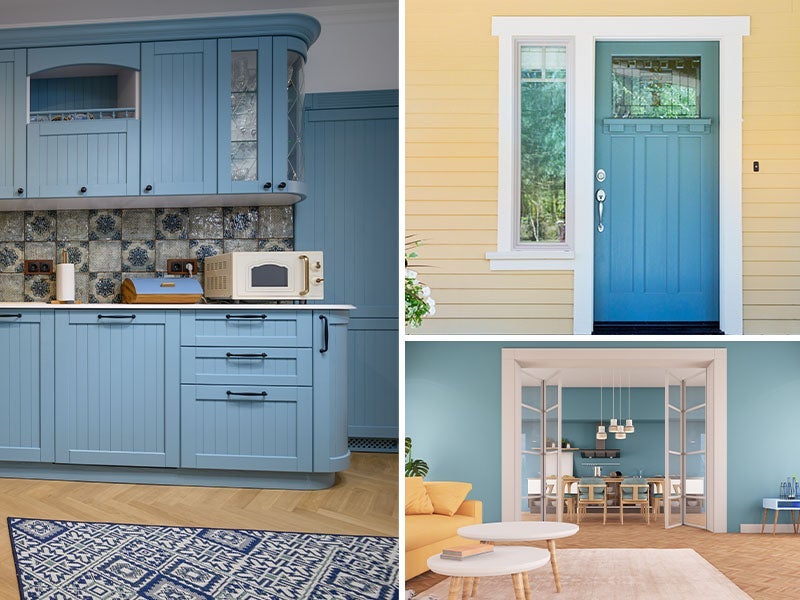 If you're looking to add some energy and excitement to the outside of your home, consider using bright blue as an accent color. Window shutters, doors, and trim look simply gorgeous in an eye-catching shade of this brilliant blue hue. We also love the idea of painting your patio furniture turquoise to really bring the look together. It instantly brings that adventurous beachy feeling to your outdoor space, which is exactly what you want when you're enjoying your outdoor space in the warmer months. 
Looking for the perfect shade of Bright Blue? we recommend Costa Rica Blue by Benjamin Moore. If you want to bring the sunshine to your home this summer, WOW 1 DAY PAINTING would love to help you transform your home!
Want more inspiration? Read our previous Color of the Month features: 
 June 2022 - Coral | May 2022 - Pinky Purple | April 2022 - Butter Yellow | March 2022 - Sage Green | February 2022 - Deep Red | January 2022 - Light Orange | December 2021 - Rubellite | November 2021 - Sapphire | October 2021 - Smoky Quartz | September 2021 - Amber | August 2021 - Peridot |  July 2021 - Garnet | June 2021 - Opal | May 2021 - Amethyst | April 2021 - Aquamarine | March 2021 - Amazonite | February 2021 - Rose Quartz | January 2021 - Citrine | December 2020 - Dusty Sage | November 2020 - Charcoal Gray | October 2020 - Orange Clay | September 2020 - Oakwood | August 2020 - Moss Green | July 2020 - Tropical Ocean | June 2020 - Sunflower | May 2020 - French Lavender | April 2020 - Cherry Blossom | March 2020 - Robin Egg | February 2020 - Winter Sunset | January 2020 - Glacier White | December 2019 - Merlot | November 2019 - Mushroom | October 2019 - Licorice | September 2019 - Eggplant | August 2019 - Mint | July 2019 - Blueberry | June 2019 - Vanilla | May 2019 - Guava | April 2019 - Rose | March 2019 - Olive | February 2019 - Mocha | January 2019 - Fresh Lemon | December 2018 - Silver | November 2018 - Royal Blue | October 2018 - Orange | September 2018 - Brown | August 2018 - Magenta | July 2018 - Ivory | June 2018 - Yellow | May 2018 - Peach | April 2018 - Indigo | March 2018 - Green | February 2018 - Red | January 2018 - Gold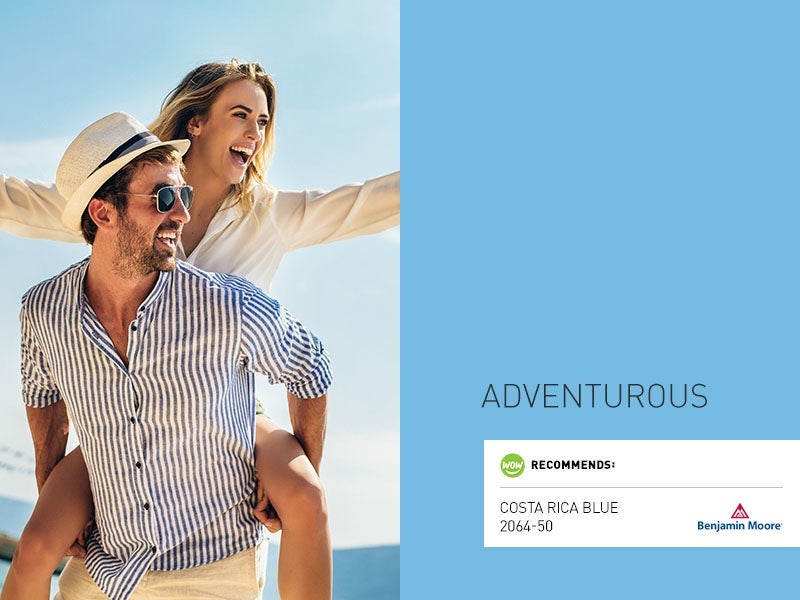 Thinking of trying out Costa Rica Blue in your home? Click below to schedule your free estimate: