AUGUST 2022 - BEIGE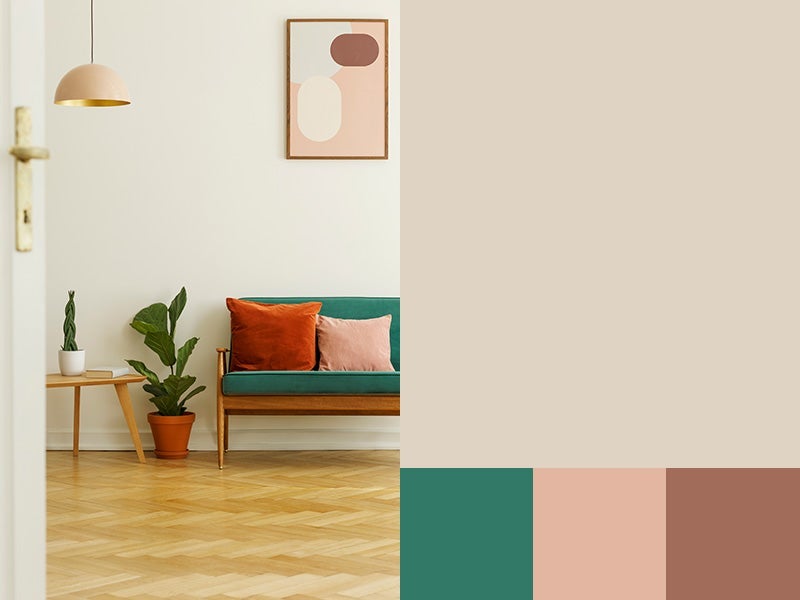 it's August and what better month to want to feel relaxed and refreshed than this one. Summer is in full swing and we have the perfect palette to cool you off in the heat with this month's color of the month: Beige.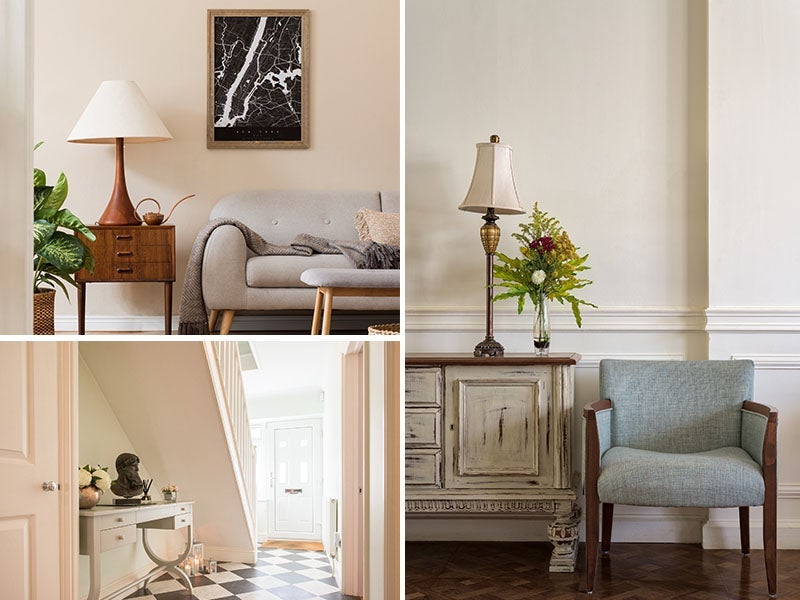 Beige typically is used in a home as an alternative to white as its warming undertones keeps the space clean and simple whilst giving a more welcoming and homely feel. it's a shade that can be used in any or all rooms of your home with its muted tones that compliment any style. We can totally picture ourselves relaxing in a sandy beige room with a warm summer breeze blowing through an open window!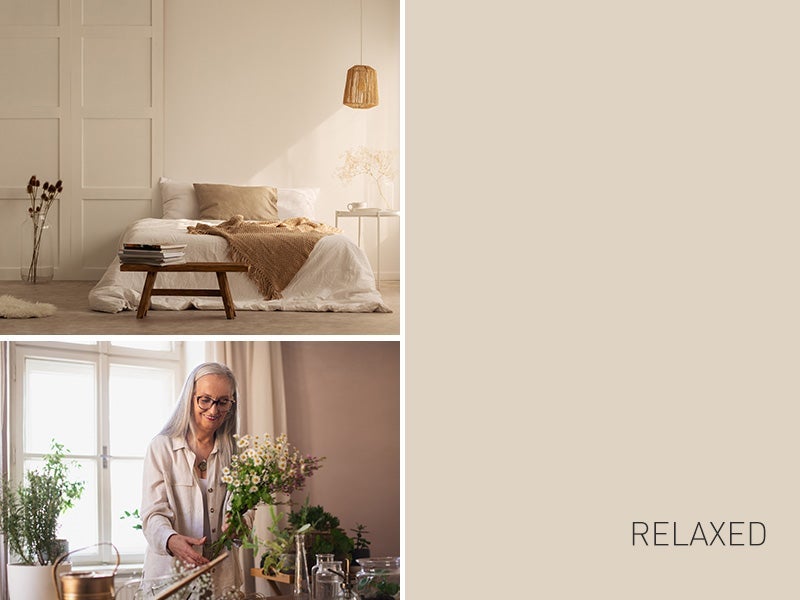 Unlike the connotations beige has acquired in its time, it's actually a great paint color to use as a backdrop to show off some deeper hues and be anything but - well - beige! When paired with other colors like deep turquoise, blush pink or russet brown it can create a calming environment for your home working perfectly as the color palette for the timeless yet modern aesthetic of mid-century modern design.
Another interior style beige works perfectly for is a rustic boho room that emcompases warm earthy colors with natural textiles for a place where you could unwind after a long workday. Achieve this by adding some low lighting, wicker or hessin accessories and even a bouquet of muted dried flowers to a beige backdrop. Its results will have you taking a deep breath in and banishing any daily stresses as soon as you step through your door.  
If you're looking to sell your home and want to increase your curb appeal with a fresh coat of paint on the exterior of your house, beige can be a perfect solution to give a neutral impression of the home before buyers even step foot inside. This way, potential buyers can better imagine themselves inhabiting the space and getting creative with landscaping and finishes being a great option to add some interest for your property. 
Looking for the perfect shade of beige? we recommend Natural Linen by Sherwin Williams. If you want to bring the excitement this summer, WOW 1 DAY PAINTING would love to help you transform your home!
Want more inspiration? Read our previous Color of the Month features: 
 July 2022 - Bright Blue | June 2022 - Coral | May 2022 - Pinky Purple | April 2022 - Butter Yellow | March 2022 - Sage Green | February 2022 - Deep Red | January 2022 - Light Orange | December 2021 - Rubellite | November 2021 - Sapphire | October 2021 - Smoky Quartz | September 2021 - Amber | August 2021 - Peridot |  July 2021 - Garnet | June 2021 - Opal | May 2021 - Amethyst | April 2021 - Aquamarine | March 2021 - Amazonite | February 2021 - Rose Quartz | January 2021 - Citrine | December 2020 - Dusty Sage | November 2020 - Charcoal Gray | October 2020 - Orange Clay | September 2020 - Oakwood | August 2020 - Moss Green | July 2020 - Tropical Ocean | June 2020 - Sunflower | May 2020 - French Lavender | April 2020 - Cherry Blossom | March 2020 - Robin Egg | February 2020 - Winter Sunset | January 2020 - Glacier White | December 2019 - Merlot | November 2019 - Mushroom | October 2019 - Licorice | September 2019 - Eggplant | August 2019 - Mint | July 2019 - Blueberry | June 2019 - Vanilla | May 2019 - Guava | April 2019 - Rose | March 2019 - Olive | February 2019 - Mocha | January 2019 - Fresh Lemon | December 2018 - Silver | November 2018 - Royal Blue | October 2018 - Orange | September 2018 - Brown | August 2018 - Magenta | July 2018 - Ivory | June 2018 - Yellow | May 2018 - Peach | April 2018 - Indigo | March 2018 - Green | February 2018 - Red | January 2018 - Gold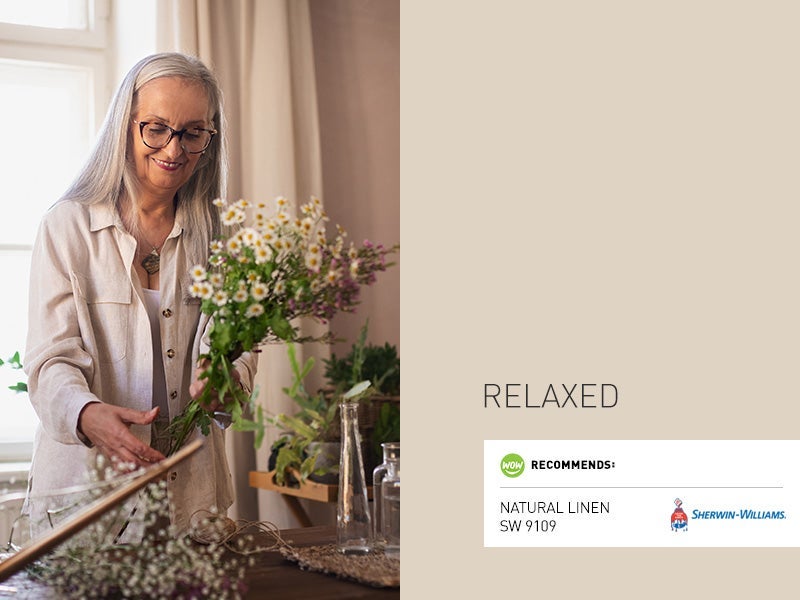 Thinking of trying out Natural Linen in your home? Click below to schedule your free estimate: