OCTOBER 2021 - SMOKY QUARTZ 
September marks the official start of fall, but it really doesn't feel like the season is in full swing until the calendar shifts to October. There's just something about this time of the year that really screams autumn! it's a time to get cozy and lean into the shorter days. The color of the month for October is inspired by crisp evenings during the spookiest time of year: say hello to Smoky Quartz!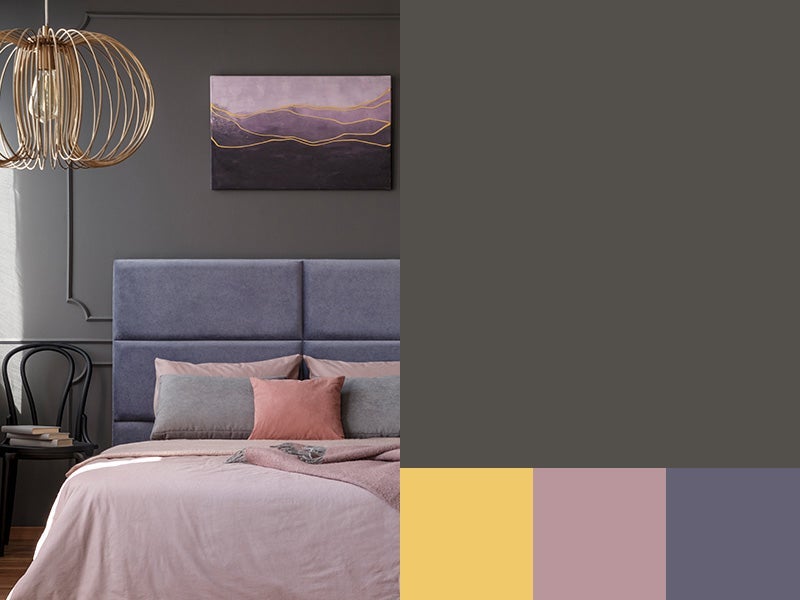 As a gemstone, Smoky Quartz is said to be a grounding and balancing stone. It is said to help neutralize negative vibrations and is often used as a "detox" stone. It brings calming emotions and can help relieve anxiety and stress in the body. Many people like to keep this stone close to their bedside, as it is also said to help prevent nightmares while also helping to manifest your dreams.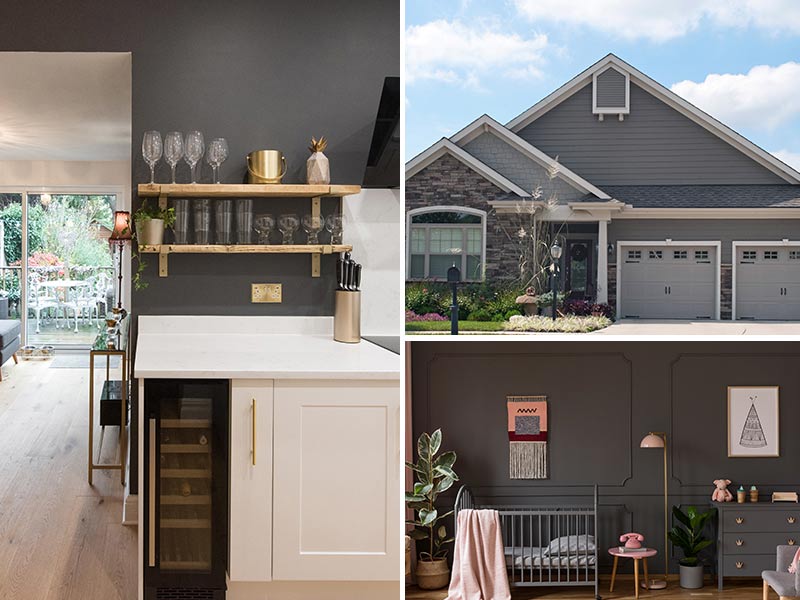 This elegant shade would also make a gorgeous choice for the outside of your home too! Paired with a simple crisp white or cream trim, it gives any style of home a look that's clean and modern, while highlighting the natural elements surrounding it. 
If you're ready to add some soothing Smoky Quartz to your home, WOW 1 DAY PAINTING can help bring your dream space to life! we recommend checking out Urbane Bronze by Sherwin Williams. (Which also happens to be their choice for the 2021 Color of the Year.) Book your free consultation today and get started on transforming your space!

Want more inspiration? Read our previous Color of the Month features: 
September 2021 - Amber | August 2021 - Peridot |  July 2021 - Garnet | June 2021 - Opal | May 2021 - Amethyst | April 2021 - Aquamarine | March 2021 - Amazonite | February 2021 - Rose Quartz | January 2021 - Citrine | December 2020 - Dusty Sage | November 2020 - Charcoal Gray | October 2020 - Orange Clay | September 2020 - Oakwood | August 2020 - Moss Green | July 2020 - Tropical Ocean | June 2020 - Sunflower | May 2020 - French Lavender | April 2020 - Cherry Blossom | March 2020 - Robin Egg | February 2020 - Winter Sunset | January 2020 - Glacier White | December 2019 - Merlot | November 2019 - Mushroom | October 2019 - Licorice | September 2019 - Eggplant | August 2019 - Mint | July 2019 - Blueberry | June 2019 - Vanilla | May 2019 - Guava | April 2019 - Rose | March 2019 - Olive | February 2019 - Mocha | January 2019 - Fresh Lemon | December 2018 - Silver | November 2018 - Royal Blue | October 2018 - Orange | September 2018 - Brown | August 2018 - Magenta | July 2018 - Ivory | June 2018 - Yellow | May 2018 - Peach | April 2018 - Indigo | March 2018 - Green | February 2018 - Red | January 2018 - Gold