NOVEMBER 2021 - SAPPHIRE 
As November arrives, our focus turns to our homes. In many places, it's starting to get colder, the sun sets earlier, and we all just want to be cozy! Naturally, we turn to things with a much richer feel, whether it's hearty meals on a chilly day, spending Saturdays wrapped up in a cozy blanket watching movies, or just surrounding ourselves with colors that reflect the season. it's that deep, comforting feeling that has inspired the Color of the Month for November: Sapphire!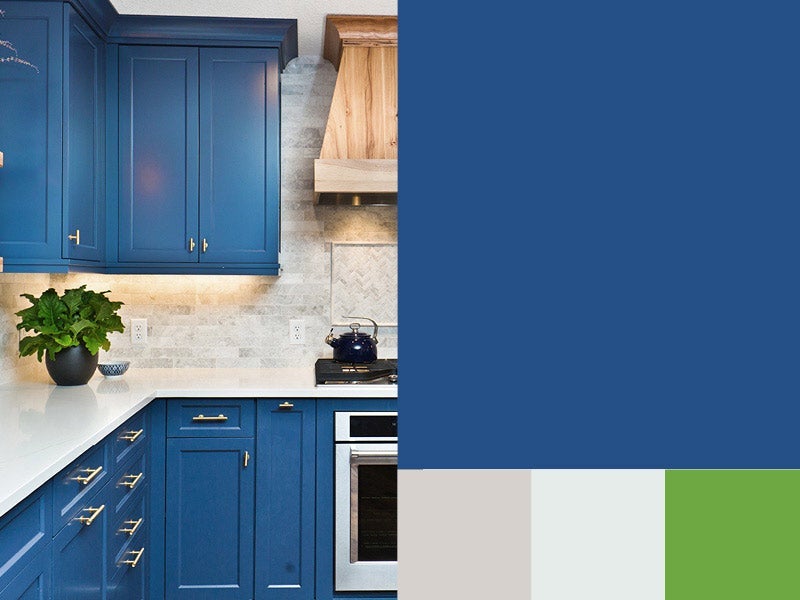 As a gemstone, Sapphires are said to provide good energy and promote healing. They can also help bring mental focus, and are a strong symbol of strength, power, kindness and good judgement. They've also long been associated with royalty, and represent order.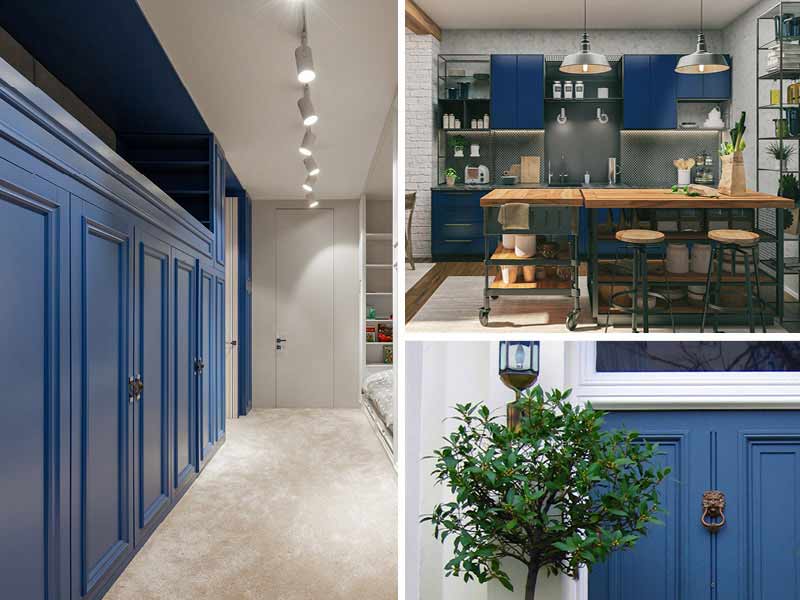 If you want to try out Sapphire in your space, WOW 1 DAY PAINTING is ready to bring your vision to life! Check out Sapphire by Sherwin-Williams-we think it's the perfect paint color for any part of your home. Then, schedule your free estimate with us!
Want more inspiration? Read our previous Color of the Month features: 
October 2021 - Smoky Quartz | September 2021 - Amber | August 2021 - Peridot |  July 2021 - Garnet | June 2021 - Opal | May 2021 - Amethyst | April 2021 - Aquamarine | March 2021 - Amazonite | February 2021 - Rose Quartz | January 2021 - Citrine | December 2020 - Dusty Sage | November 2020 - Charcoal Gray | October 2020 - Orange Clay | September 2020 - Oakwood | August 2020 - Moss Green | July 2020 - Tropical Ocean | June 2020 - Sunflower | May 2020 - French Lavender | April 2020 - Cherry Blossom | March 2020 - Robin Egg | February 2020 - Winter Sunset | January 2020 - Glacier White | December 2019 - Merlot | November 2019 - Mushroom | October 2019 - Licorice | September 2019 - Eggplant | August 2019 - Mint | July 2019 - Blueberry | June 2019 - Vanilla | May 2019 - Guava | April 2019 - Rose | March 2019 - Olive | February 2019 - Mocha | January 2019 - Fresh Lemon | December 2018 - Silver | November 2018 - Royal Blue | October 2018 - Orange | September 2018 - Brown | August 2018 - Magenta | July 2018 - Ivory | June 2018 - Yellow | May 2018 - Peach | April 2018 - Indigo | March 2018 - Green | February 2018 - Red | January 2018 - Gold