AUGUST 2021 - PERIDOT 
Here we are, right in the heart of summer! There's so much to love about this time of year, but we have to say, our favorite thing about summer is getting to spend so much time outdoors. In fact, that's what has inspired our choice for the Color of the Month for August. Meet Peridot!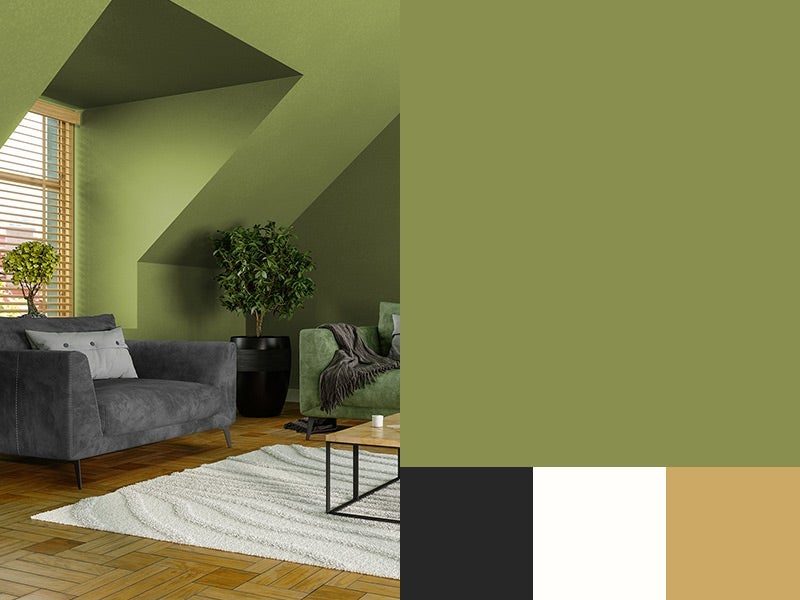 Peridot just happens to be the birthstone for this month, so it was an easy choice! As a gemstone, it's known as the stone of compassion. it's said to bring good health, beautifully restful sleep, and can help bring balance to the emotions and the mind. The gorgeous green color also inspires creativity and brightens your mood.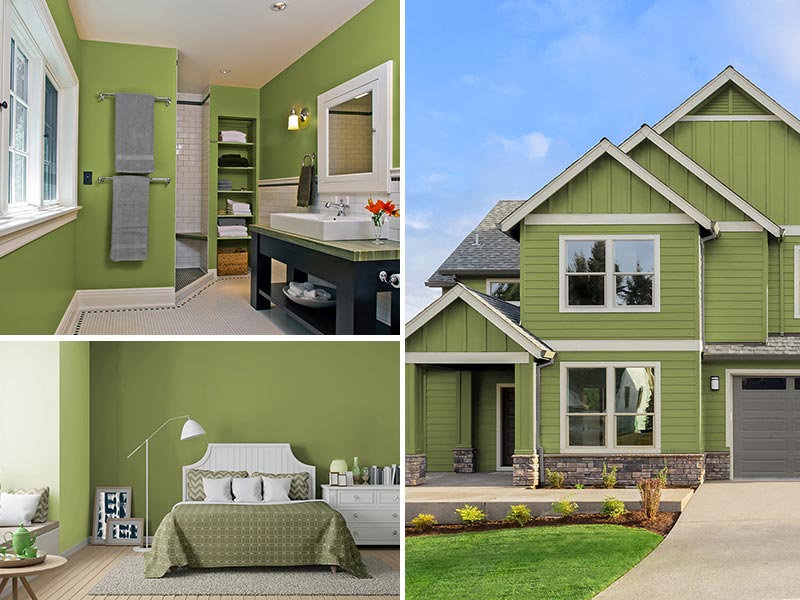 Peridot is a unique shade of green-the shimmering, pale green color reminds us of a cool patch of grass on a hot day. it's the perfect shade for summer, as it's nice and bright, but also has a cool calming element to it. it's also quite versatile, since it's earthy vibe pairs perfectly with both neutrals and brighter colors.
If you want to keep things simple and sophisticated, you can't go wrong when you pair this gorgeous Peridot green with rich neutrals like cream, beige, and deep charcoal. Whether you use Peridot on the walls or as a pop of color against the neutral backdrop, it's a classic color palette that will definitely turn heads. For something a little more adventurous, bring in other earthy pops of color like blues, crisp white, soft pink, and subtle hints of red. (Adding a little leopard print into the mix is a great touch too!)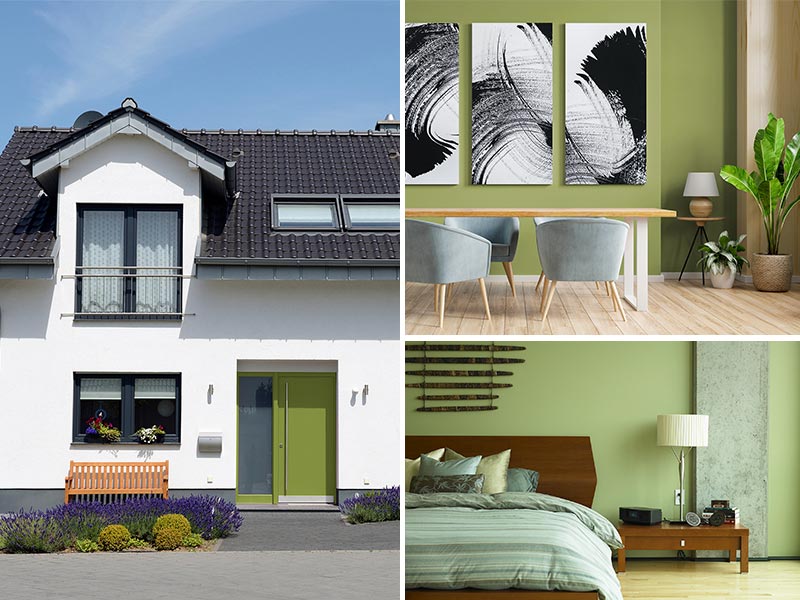 Peridot would also be a gorgeous look on the outside of your home too! In the right shade, this gorgeous light green would be an incredible allover paint color. it's bright enough to capture people's attention, but it also blends in well with its surroundings. Pair it with crisp white trim and a vibrant painted front door for a modern look.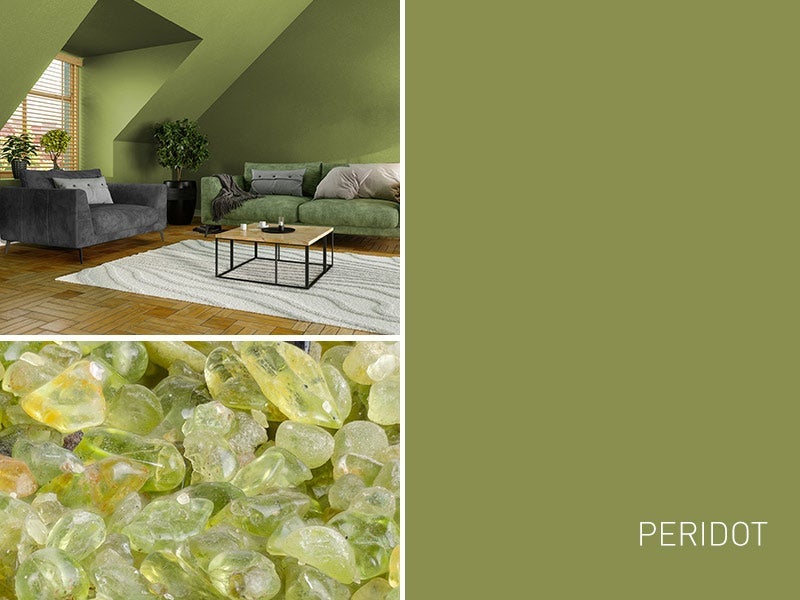 Are you ready to try out Peridot in your own home? WOW 1 DAY PAINTING is ready to help bring your vision to life! Check out Peridot by Behr-we think it's the perfect paint color for any part of your home. Click below to schedule your free estimate:

Want more inspiration? Read our previous Color of the Month features: 
July 2021 - Garnet | June 2021 - Opal | May 2021 - Amethyst | April 2021 - Aquamarine | March 2021 - Amazonite | February 2021 - Rose Quartz | January 2021 - Citrine | December 2020 - Dusty Sage | November 2020 - Charcoal Gray | October 2020 - Orange Clay | September 2020 - Oakwood | August 2020 - Moss Green | July 2020 - Tropical Ocean | June 2020 - Sunflower | May 2020 - French Lavender | April 2020 - Cherry Blossom | March 2020 - Robin Egg | February 2020 - Winter Sunset | January 2020 - Glacier White | December 2019 - Merlot | November 2019 - Mushroom | October 2019 - Licorice | September 2019 - Eggplant | August 2019 - Mint | July 2019 - Blueberry | June 2019 - Vanilla | May 2019 - Guava | April 2019 - Rose | March 2019 - Olive | February 2019 - Mocha | January 2019 - Fresh Lemon | December 2018 - Silver | November 2018 - Royal Blue | October 2018 - Orange | September 2018 - Brown | August 2018 - Magenta | July 2018 - Ivory | June 2018 - Yellow | May 2018 - Peach | April 2018 - Indigo | March 2018 - Green | February 2018 - Red | January 2018 - Gold