JULY 2021 - GARNET 
Can you believe July is already here? we've been eagerly awaiting the first full month of summer to arrive. it's time to soak up every delicious moment of the season, spending as much time outside as possible, enjoying the warm weather. As you may recall, this year we're taking color inspiration from gemstones and jewel tones. While July is closely associated with a different red stone, the ruby, we wanted to change things up just a little bit! Our gemstone-inspired choice for July's Color of the Month is in the same color family: Garnet!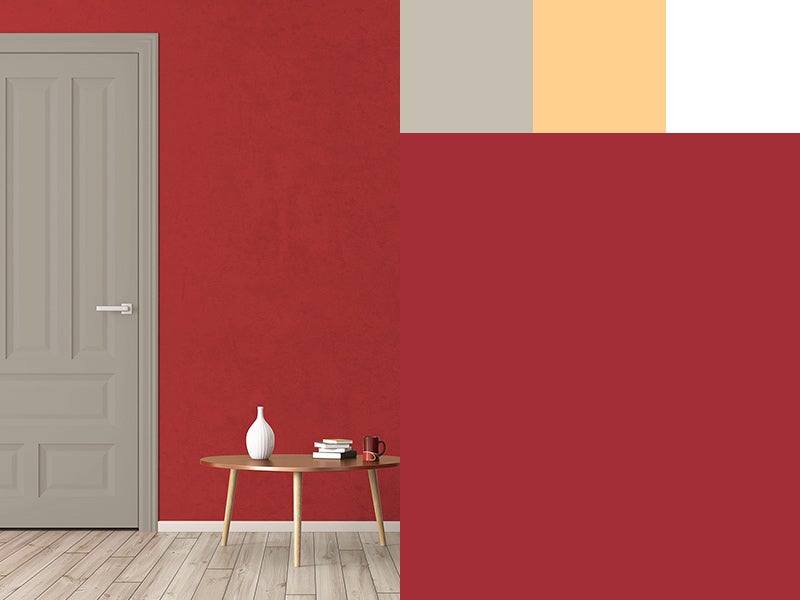 Garnets are quite similar to rubies, but there is typically a subtle difference in color. Rubies often have a deeper red hue, while garnets are usually a bit lighter. For summer, we love this bright, vibrant red with a slight pinkish vibe-it really brings out that vibrant summer energy!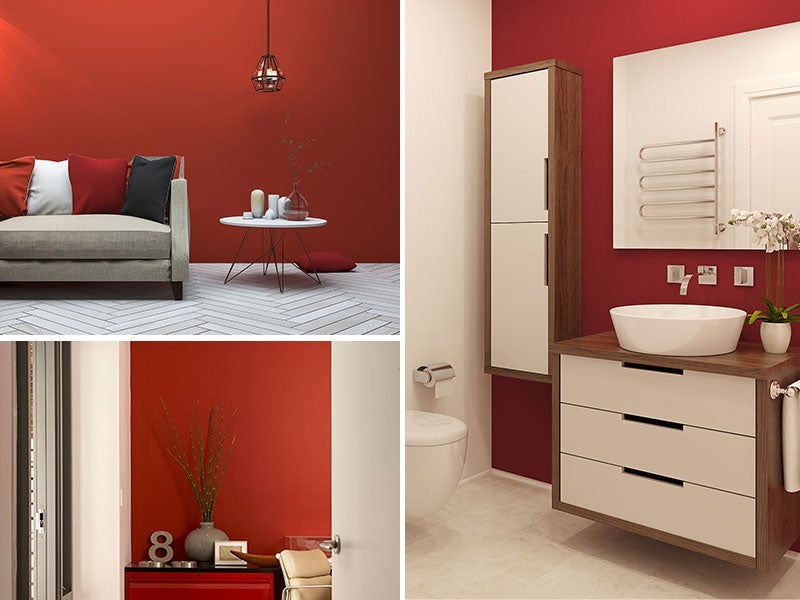 As a gemstone, Garnet is said to inspire self-confidence, balance, psychic protection, spiritual healing, and grounding. it's also described as a protection stone, and can help ease feelings of stress. it's the birthstone for January and is the state gemstone of New York. 
Using Garnet in home decor is definitely a bold choice. it's quite vibrant, so you really want to make sure you're using it in just the right amount for your space. It works well as an accent wall (or you could use it on a couple of walls) in a more open space to create a focal point and make a larger room feel a little more intimate. We have seen some cool examples of vibrant red being used as an allover wall color in a room, but it can be a tricky look to pull off.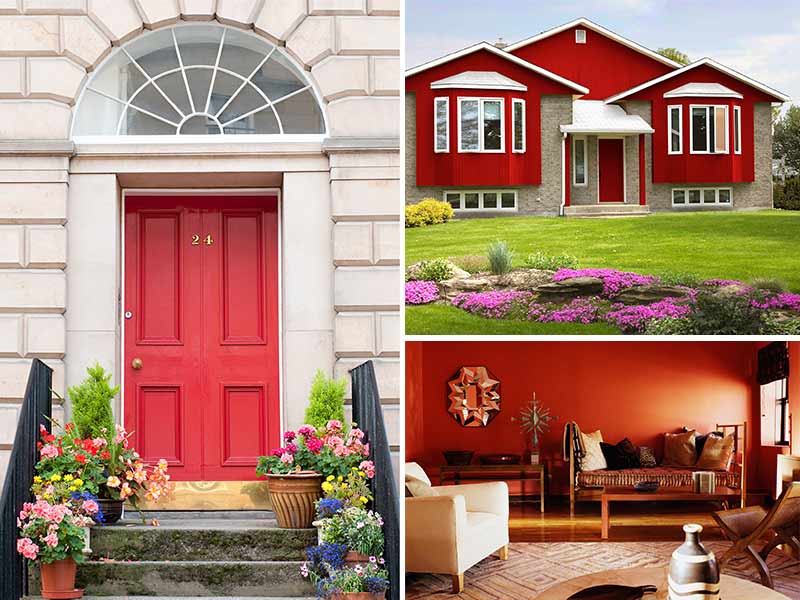 Another great way to bring in some excitement to a neutral space is to use Garnet as an accent color. We love the look of a crisp white space, accented with brilliant Garnet accessories and furniture. To keep your reds consistent, consider painting your furniture with the same shade of Garnet paint.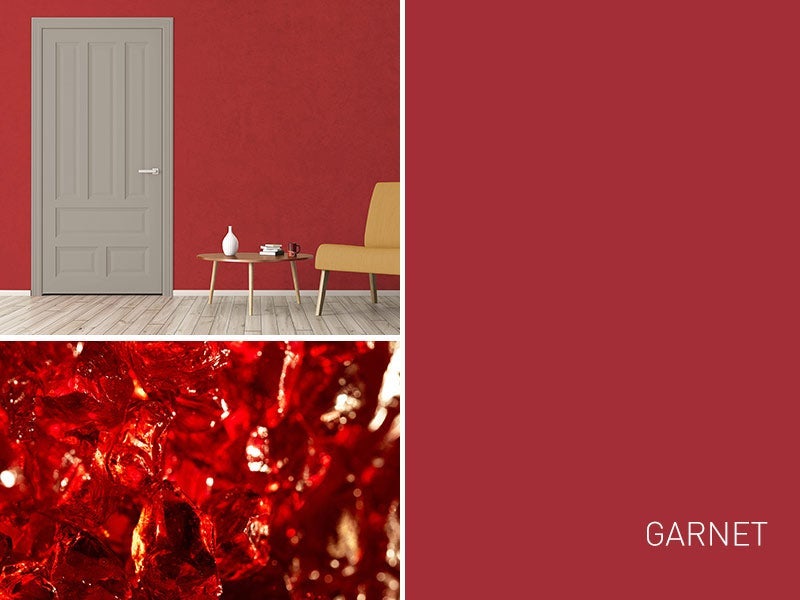 In terms of color palettes, Garnet is surprisingly versatile for such a bright color. It pairs well with neutrals that have a richer feel, like beige or shades of light gray or charcoal. It also pairs well with deep brown wood tones for a truly luxurious look. For something a little more playful, a monochromatic look ranging from shades of soft pink to rose to red will create a sophisticated yet fun vibe in any room.  
However you choose to bring this gorgeous color to your home, WOW 1 DAY PAINTING would love to help you make it happen! If you're ready to try Garnet in your home, we suggest January Garnet by Behr or Bright Garnet by PPG. Click below to schedule your free estimate:

Want more inspiration? Read our previous Color of the Month features: 
June 2021 - Opal | May 2021 - Amethyst | April 2021 - Aquamarine | March 2021 - Amazonite | February 2021 - Rose Quartz | January 2021 - Citrine | December 2020 - Dusty Sage | November 2020 - Charcoal Gray | October 2020 - Orange Clay | September 2020 - Oakwood | August 2020 - Moss Green | July 2020 - Tropical Ocean | June 2020 - Sunflower | May 2020 - French Lavender | April 2020 - Cherry Blossom | March 2020 - Robin Egg | February 2020 - Winter Sunset | January 2020 - Glacier White | December 2019 - Merlot | November 2019 - Mushroom | October 2019 - Licorice | September 2019 - Eggplant | August 2019 - Mint | July 2019 - Blueberry | June 2019 - Vanilla | May 2019 - Guava | April 2019 - Rose | March 2019 - Olive | February 2019 - Mocha | January 2019 - Fresh Lemon | December 2018 - Silver | November 2018 - Royal Blue | October 2018 - Orange | September 2018 - Brown | August 2018 - Magenta | July 2018 - Ivory | June 2018 - Yellow | May 2018 - Peach | April 2018 - Indigo | March 2018 - Green | February 2018 - Red | January 2018 - Gold