SEPTEMBER 2021 - AMBER 
September is a time of change and transition. In many places it's the start of the school year, which officially signals the end of summer. At the start of the month, most of us are trying to squeeze every last drop of summer and enjoy the warm days. We know it won't be long before we start to feel that familiar cold bite in the air!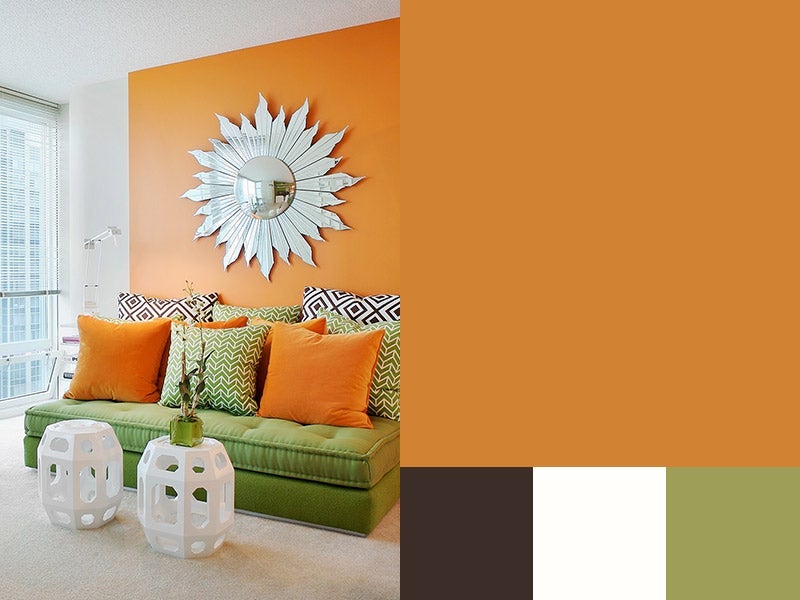 it's this theme of transition that has inspired our choice for September's Color of the Month-Amber! This brilliant orange hue seems like the perfect combination of summer and fall, all in one! it's still a brighter color, and orange definitely has that fun summer vibe. At the same time, Amber has some depth to it, with rich, earthy undertones that speak to our favorite autumn phenomenon-the changing of the leaves!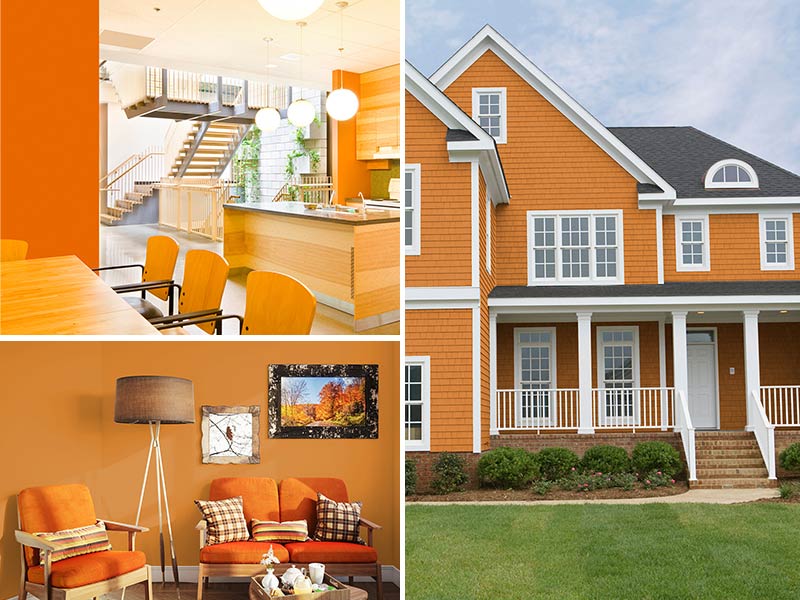 As a gemstone, Amber is known for its protective qualities, especially for children. it's commonly worn as a bracelet or anklet for children and is said to help with the pain of teething. For adults, it's said to have healing properties and is often worn when recovering from an illness or injury. From an emotional perspective, it's said to bring love and good luck to those who wear it or use it as a rubbing stone.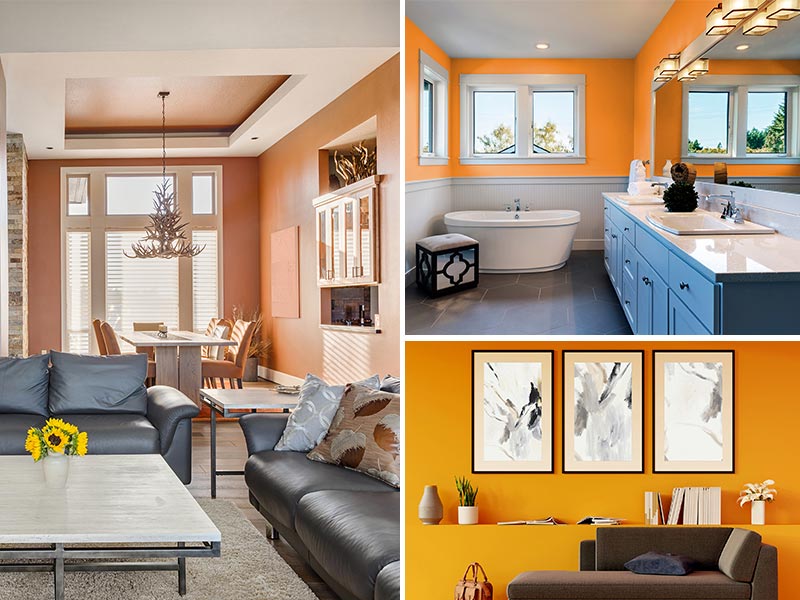 As a color, Amber is known for bringing lots of vibrant energy to a space. That makes it a perfect choice in any room where people gather-a formal living room or a dining room are both great candidates for experimenting with Amber! There's a range of tones with Amber, so based on the area you're using it in, you have some options. For a high energy vibe, choose a hue that's more of a true orange to add that pop of brightness. For something a little more relaxed, look for a more muted tone with a heavier brown base. This is a great option for an allover wall color, (or even your home's exterior!) as it still brings some colorful energy without feeling too overwhelming.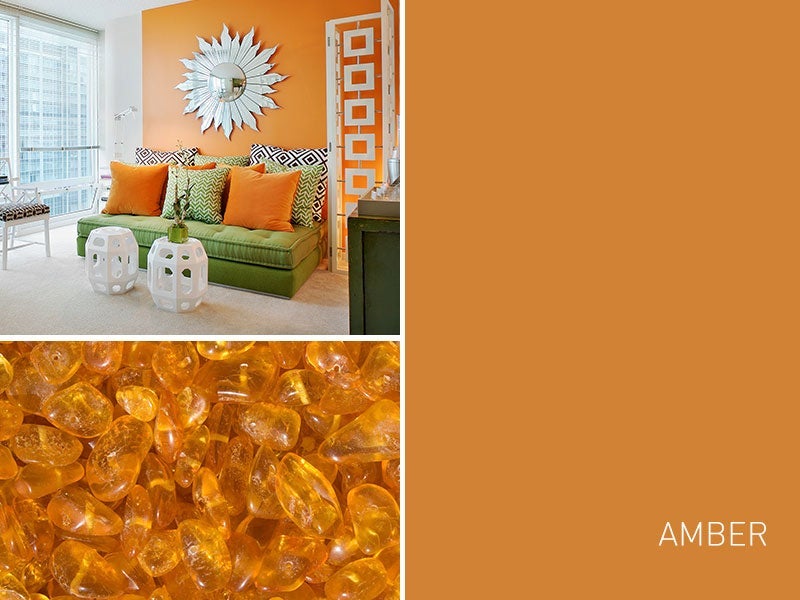 To create your perfect Amber palette, look to accent it with other earthy tones and neutrals. Think soft brown, beige, crisp white, and olive green. Are you'ready to try out Amber in your own home? WOW 1 DAY PAINTING is ready to help bring your vision to life! Check out Amber 168 from Benjamiin Moore ?we think it's the perfect paint color for any part of your home. Click below to schedule your free estimate:

Want more inspiration? Read our previous Color of the Month features: 
August 2021 - Peridot |  July 2021 - Garnet | June 2021 - Opal | May 2021 - Amethyst | April 2021 - Aquamarine | March 2021 - Amazonite | February 2021 - Rose Quartz | January 2021 - Citrine | December 2020 - Dusty Sage | November 2020 - Charcoal Gray | October 2020 - Orange Clay | September 2020 - Oakwood | August 2020 - Moss Green | July 2020 - Tropical Ocean | June 2020 - Sunflower | May 2020 - French Lavender | April 2020 - Cherry Blossom | March 2020 - Robin Egg | February 2020 - Winter Sunset | January 2020 - Glacier White | December 2019 - Merlot | November 2019 - Mushroom | October 2019 - Licorice | September 2019 - Eggplant | August 2019 - Mint | July 2019 - Blueberry | June 2019 - Vanilla | May 2019 - Guava | April 2019 - Rose | March 2019 - Olive | February 2019 - Mocha | January 2019 - Fresh Lemon | December 2018 - Silver | November 2018 - Royal Blue | October 2018 - Orange | September 2018 - Brown | August 2018 - Magenta | July 2018 - Ivory | June 2018 - Yellow | May 2018 - Peach | April 2018 - Indigo | March 2018 - Green | February 2018 - Red | January 2018 - Gold