JUNE 2021 - OPAL 

Opal is known as the "eye stone." It gets this name from its color-changing brilliance, which seems to dance for the eyes. What makes Opal so unique is that the stone itself is so much more than just its creamy base color-it has a naturally iridescent finish that highlights other colors such as pink, blue, green, and purple.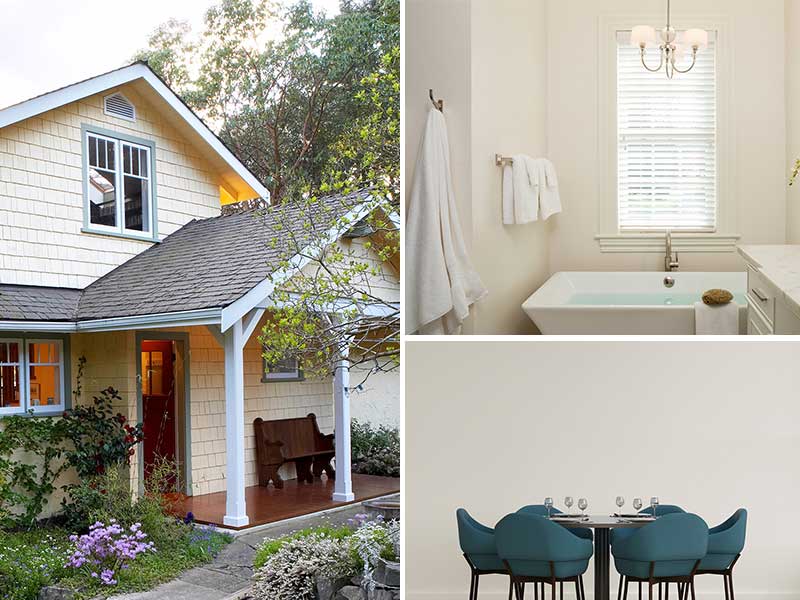 Since it's a neutral tone, Opal is an incredibly versatile color to work with. It pairs perfectly with richer colors and forms a perfect backdrop to make even the most subtle colors pop. it's a gorgeous overall wall color that works well in just about any room. From a big, open space with lots of windows to smaller rooms without a ton of natural light, Opal brings just the right balance. 
If you're after a warm and cozy feeling, pair it with softer colors like subtle pink, powdery blue, minty green, and soft gray. it's the perfect wall color for a hygge-inspired room. For a clean, minimalist vibe, it pairs well with natural wood, light gray, and creamy whites. 
it's also a great choice for your home's exterior. It works well as an all over house color, since it has just a hint of color-it's more visually interesting than regular old white. It also works well as an accent color for trim paired with a bolder house color. It really does give you a ton of options!  
However you choose to bring this gorgeous color to your home, WOW 1 DAY PAINTING would love to help you make it happen! If you're ready to give Opal a try, we think Sherwin Williams Cheviot would be a great fit. Click below to schedule your free estimate:

Want more inspiration? Read our previous Color of the Month features: 
May 2021 - Amethyst | April 2021 - Aquamarine | March 2021 - Amazonite | February 2021 - Rose Quartz | January 2021 - Citrine | December 2020 - Dusty Sage | November 2020 - Charcoal Gray | October 2020 - Orange Clay | September 2020 - Oakwood | August 2020 - Moss Green | July 2020 - Tropical Ocean | June 2020 - Sunflower | May 2020 - French Lavender | April 2020 - Cherry Blossom | March 2020 - Robin Egg | February 2020 - Winter Sunset | January 2020 - Glacier White | December 2019 - Merlot | November 2019 - Mushroom | October 2019 - Licorice | September 2019 - Eggplant | August 2019 - Mint | July 2019 - Blueberry | June 2019 - Vanilla | May 2019 - Guava | April 2019 - Rose | March 2019 - Olive | February 2019 - Mocha | January 2019 - Fresh Lemon | December 2018 - Silver | November 2018 - Royal Blue | October 2018 - Orange | September 2018 - Brown | August 2018 - Magenta | July 2018 - Ivory | June 2018 - Yellow | May 2018 - Peach | April 2018 - Indigo | March 2018 - Green | February 2018 - Red | January 2018 - Gold