MAY 2021 - AMETHYST 
 
Here we are in May already! May is named for the Roman goddess Maia, who oversaw the growth of plants. it's pretty perfect, since this is the time of year where the world starts to fill with vibrant colors, courtesy of nature. it's those bright and brilliant colors that have inspired us for the Color of the Month for May: Amethyst!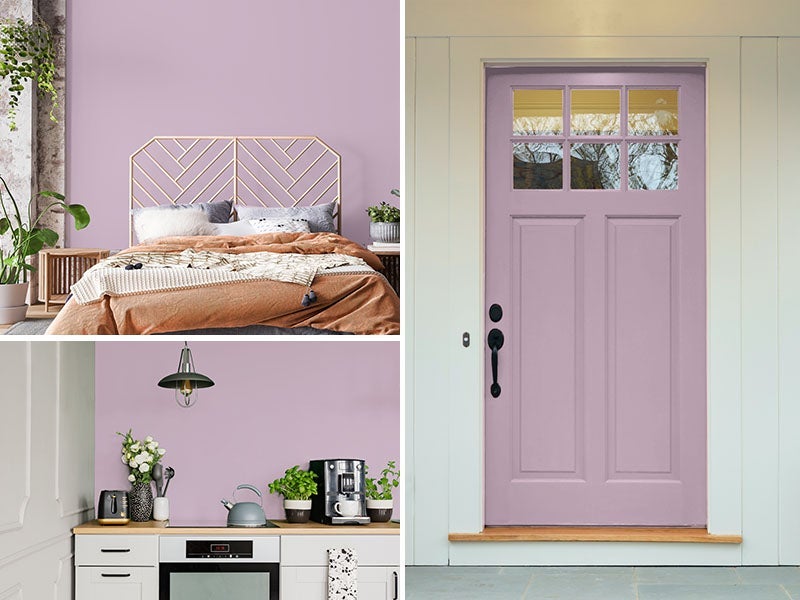 Amethyst is a gorgeous shade of purple that reminds us of all the pretty purple flowers we see popping up at this time of year. As we get a little closer to summer, it's also likely that you'll start to see shades of purple in the gorgeous sunsets as the days get longer. it's a color that feels truly luxe and rich, which isn't a coincidence, since it's often associated with royalty.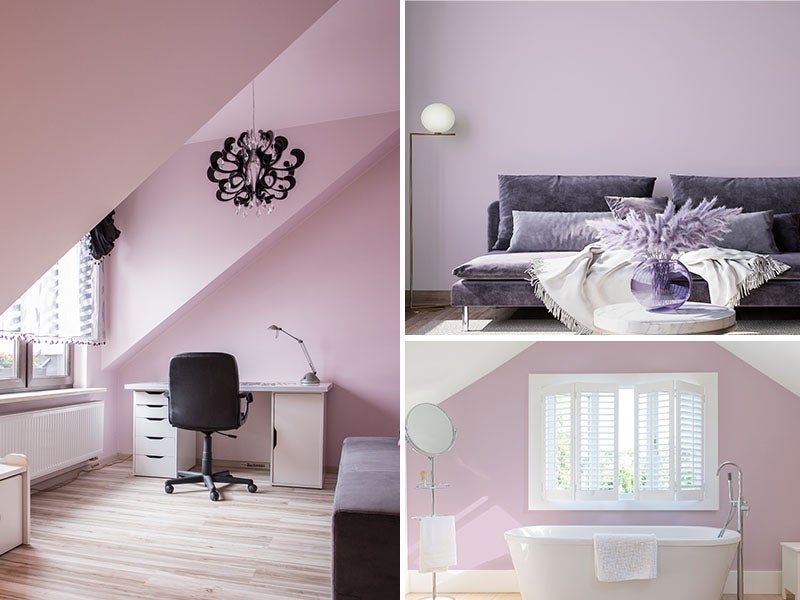 The amethyst stone is truly special and it's no wonder it's so popular as a gemstone and a healing crystal. it's considered the most powerful and protective stone, and is known for its cleansing and protecting properties. it's also said to enhance intuition, calm the spirit and protects us from nightmares and insomnia. 
it's this blend of calming energy and power that makes amethyst such a great color for any space. it's perfect for any room that's designed for people to gather in, since it's vibrancy can stimulate lively conversation while also making people feel comfortable and relaxed. When using amethyst in your room, it's important to think about how you want to use the space. If you want it to feel a bit more relaxed and casual, try pairing it with softer neutrals like light gray or natural wood tones. For something that feels a bit more formal, go with darker tones, like dark gray, slate, and darker wood. If you really want things to pop, mix in elements of light green or mustard yellow to keep things exciting and energetic!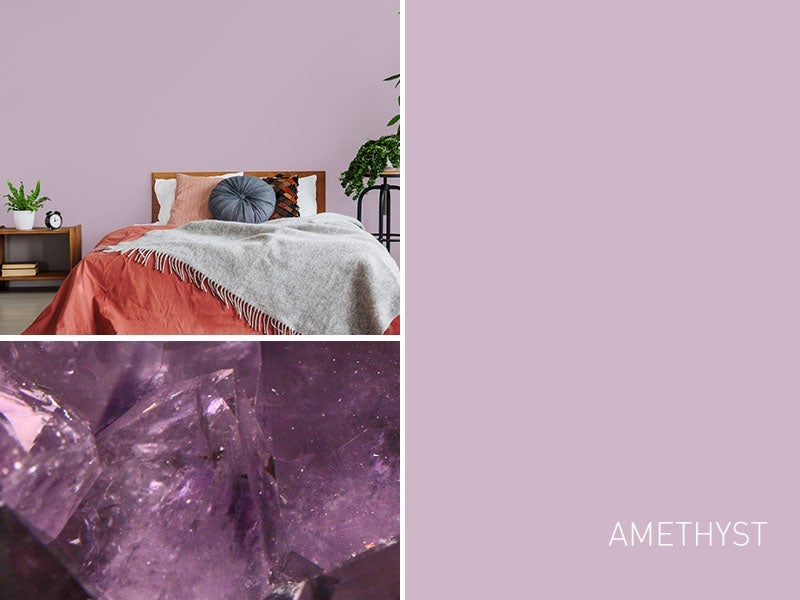 If you want to use amethyst on the outside of your home, look for a shade of purple with more of a gray base-this still gives you a cool pop of color but adds a more natural, earthy element that helps it blend in a bit more.  
However you choose to bring this gorgeous color to your home, WOW 1 DAY PAINTING would love to help you make it happen! If you're ready to give Amethyst a try, we think Behr Old Amethyst would be a great fit. Click below to schedule your free estimate:

Want more inspiration? Read our previous Color of the Month features: 
April 2021 - Aquamarine | March 2021 - Amazonite | February 2021 - Rose Quartz | January 2021 - Citrine | December 2020 - Dusty Sage | November 2020 - Charcoal Gray | October 2020 - Orange Clay | September 2020 - Oakwood | August 2020 - Moss Green | July 2020 - Tropical Ocean | June 2020 - Sunflower | May 2020 - French Lavender | April 2020 - Cherry Blossom | March 2020 - Robin Egg | February 2020 - Winter Sunset | January 2020 - Glacier White | December 2019 - Merlot | November 2019 - Mushroom | October 2019 - Licorice | September 2019 - Eggplant | August 2019 - Mint | July 2019 - Blueberry | June 2019 - Vanilla | May 2019 - Guava | April 2019 - Rose | March 2019 - Olive | February 2019 - Mocha | January 2019 - Fresh Lemon | December 2018 - Silver | November 2018 - Royal Blue | October 2018 - Orange | September 2018 - Brown | August 2018 - Magenta | July 2018 - Ivory | June 2018 - Yellow | May 2018 - Peach | April 2018 - Indigo | March 2018 - Green | February 2018 - Red | January 2018 - Gold