Colors that compliment Yellow
While it might not seem like it at first, yellow is actually quite a versatile color. Whether you're considering splashing it all over the outside of your home, or just using it as an accent to liven up a neutral look, it's a color that gives you a ton of options when it comes to color palettes. Let's take a closer look at yellow and explore some fun ideas on how to use this sunny hue on both the inside and outside of your home.
What Colors Best Compliment Yellow?
Using Yellow for Exteriors
For exteriors, yellow works best on traditional-style homes. While it can also work on modern styles, it's best to use it on homes without too many contrasting materials. (Wood or vinyl siding with simple trim is a great example.) When you add in other elements like brick, stone, or metal, they can compete too much with the color and might clash.
Soft Yellow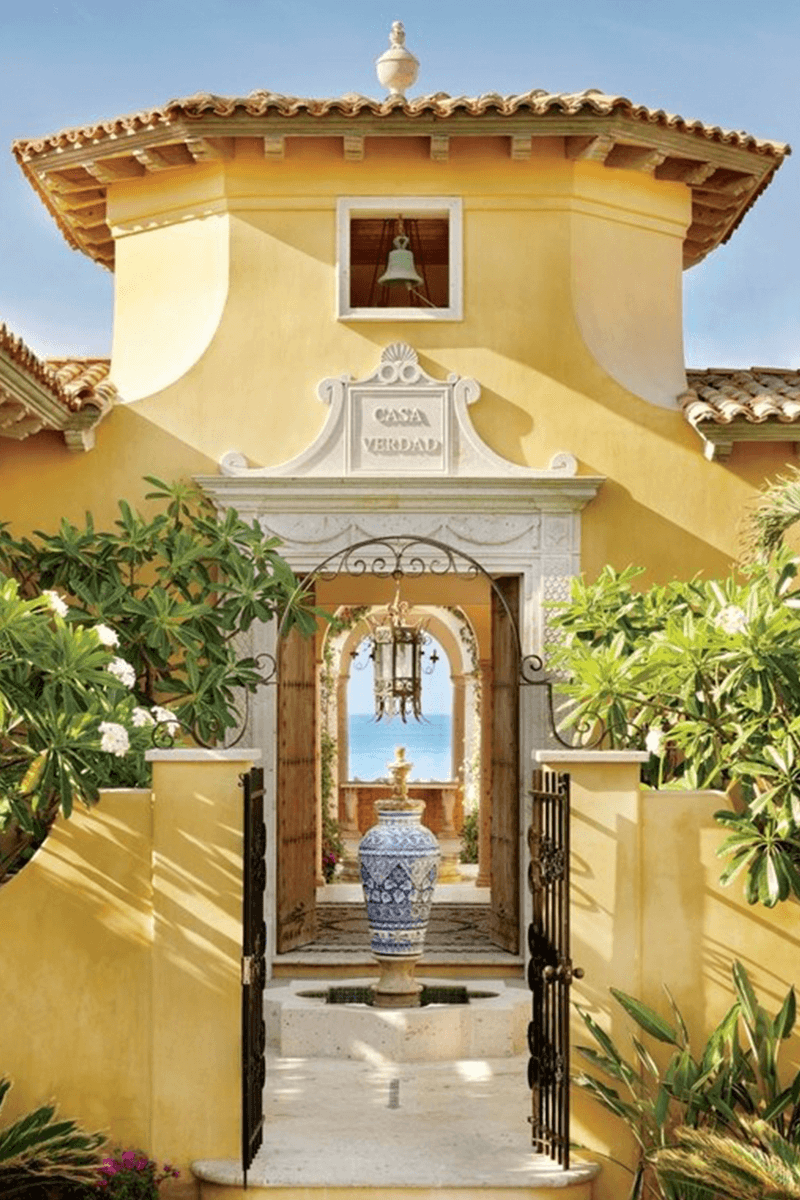 For exterior looks, a very light, creamy yellow looks great on Tuscan-style homes. When paired with a terracotta roof, it looks rustic and chic. Consider soft white, burnt orange, or antique red as accent colors for a chic exterior look.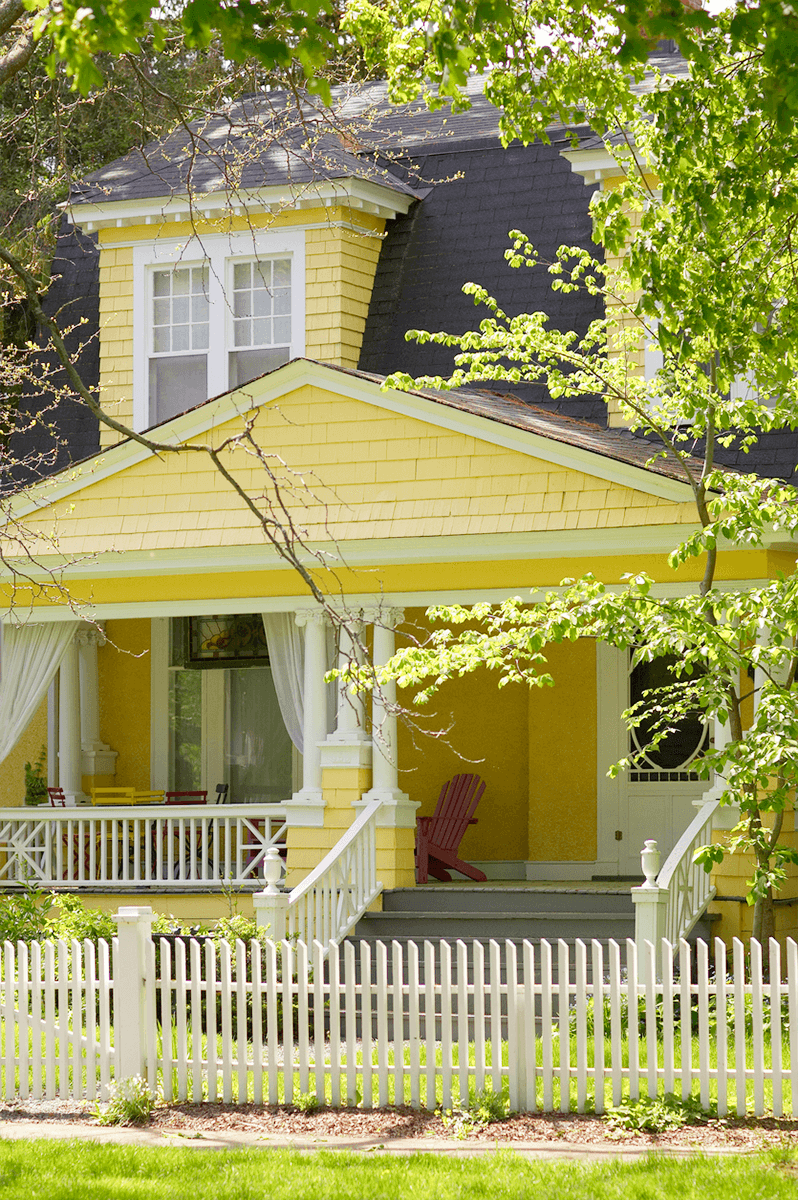 For homes with more simple lines and minimalist details, soft yellow works perfectly when paired with crisp, white accents. With this style of home, it's best to keep it simple and let the main color be the focus.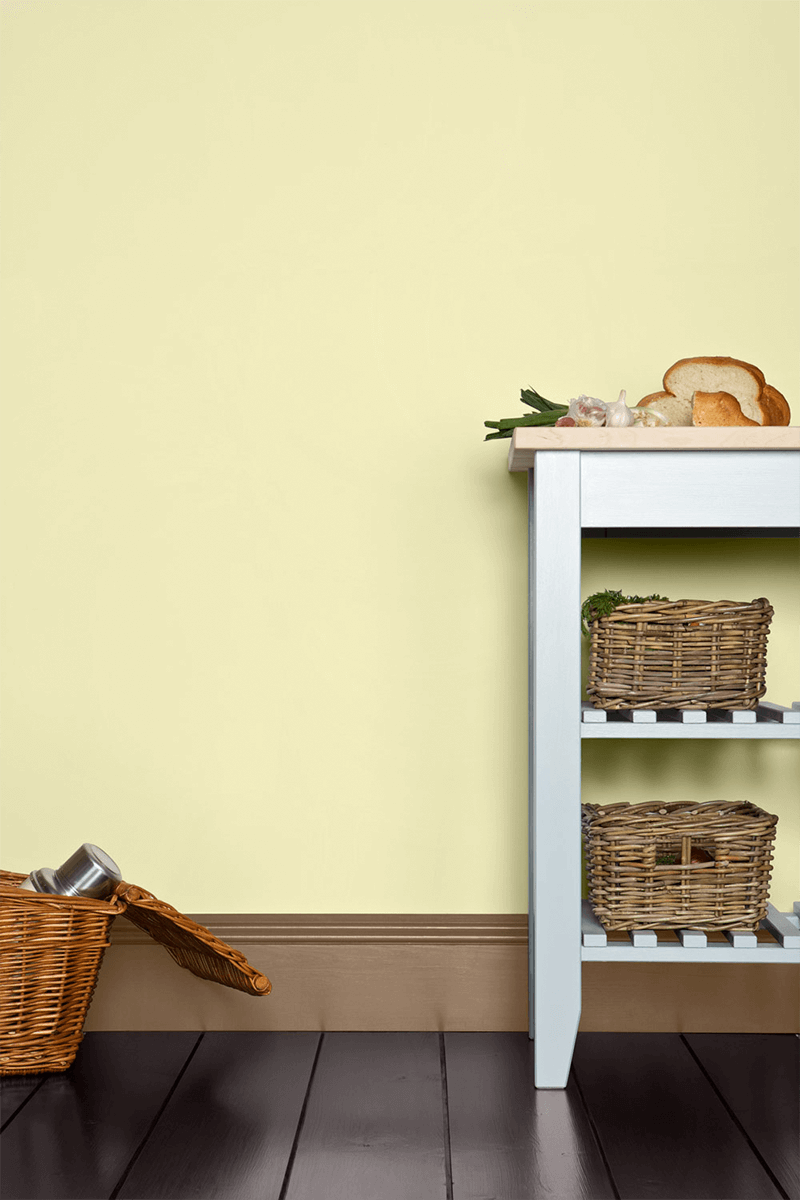 For interior spaces, you have a wide range of yellows you can work with. Of course, which shade you choose will depend on the room itself. Bedrooms and bathrooms are better suited to softer, more pastel yellows, which create a more soothing and relaxing environment.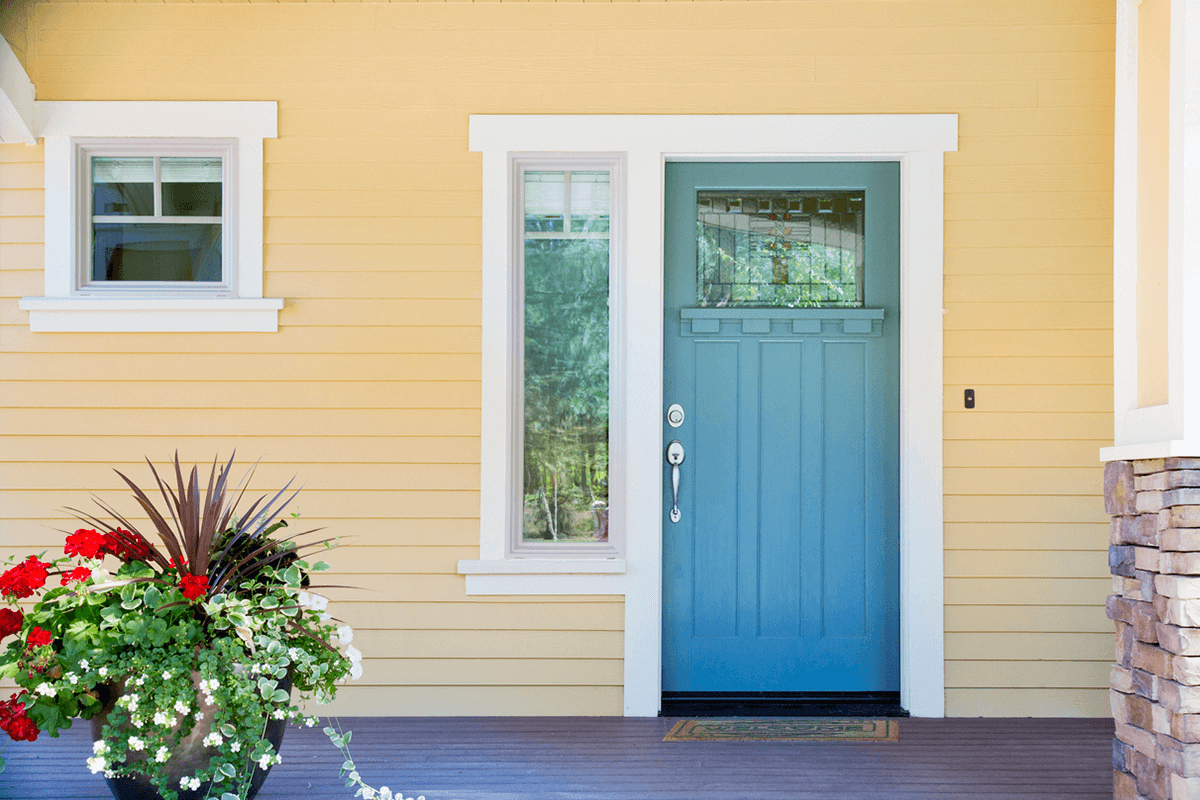 For a tranquil look, your light yellow paint should be paired with equally light colors. Think purple or lavender, light blue, or light gray. These colors work as accents to yellow walls, or as the main wall color with light yellow accent pieces on furniture or textiles.
Bright Yellow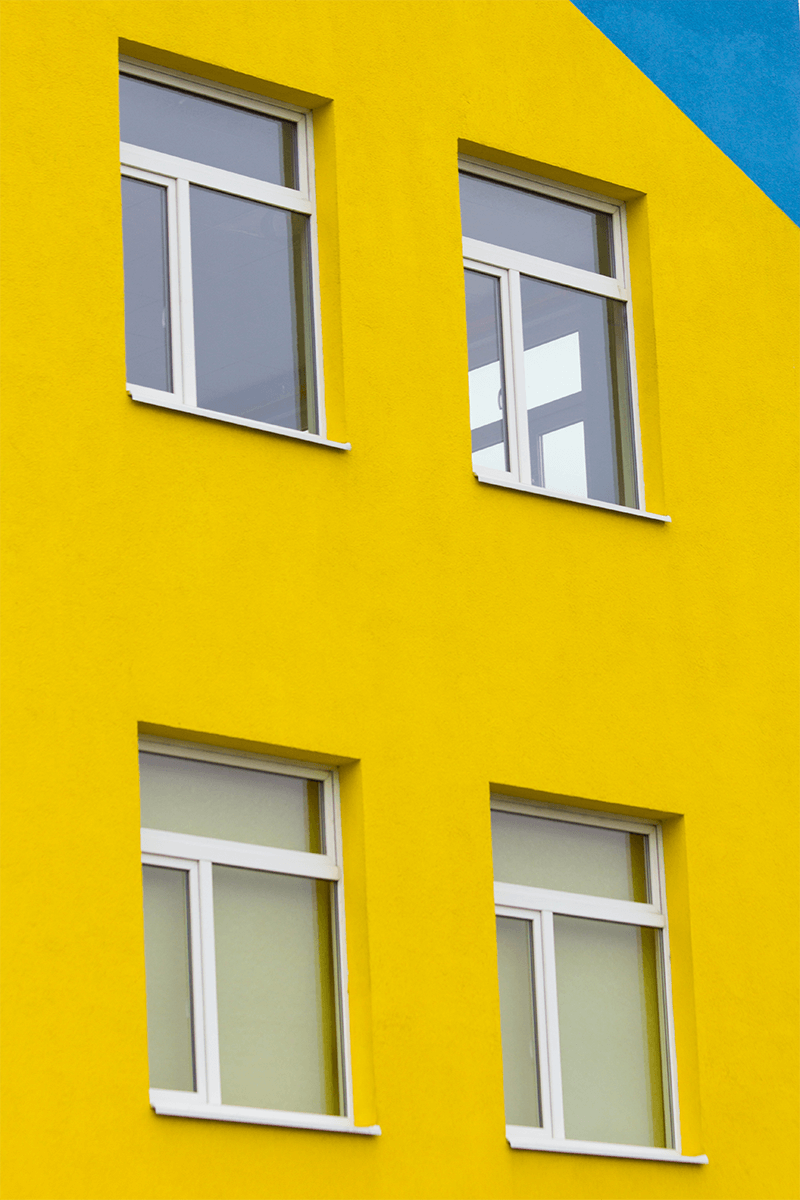 Yes, you can use bright yellow on your home's exterior! However, you do have to carefully consider your home's design if you're going to go with a bold shade. For Victorian style homes with ornate details, bright yellow can be a striking choice. With a color this bold, simple white helps to balance the look. For a little more contrast, you could do a darker trim in blue or brown. Examples of cool bright yellow colors to use on this style of home include mustard, lemon, or saffron.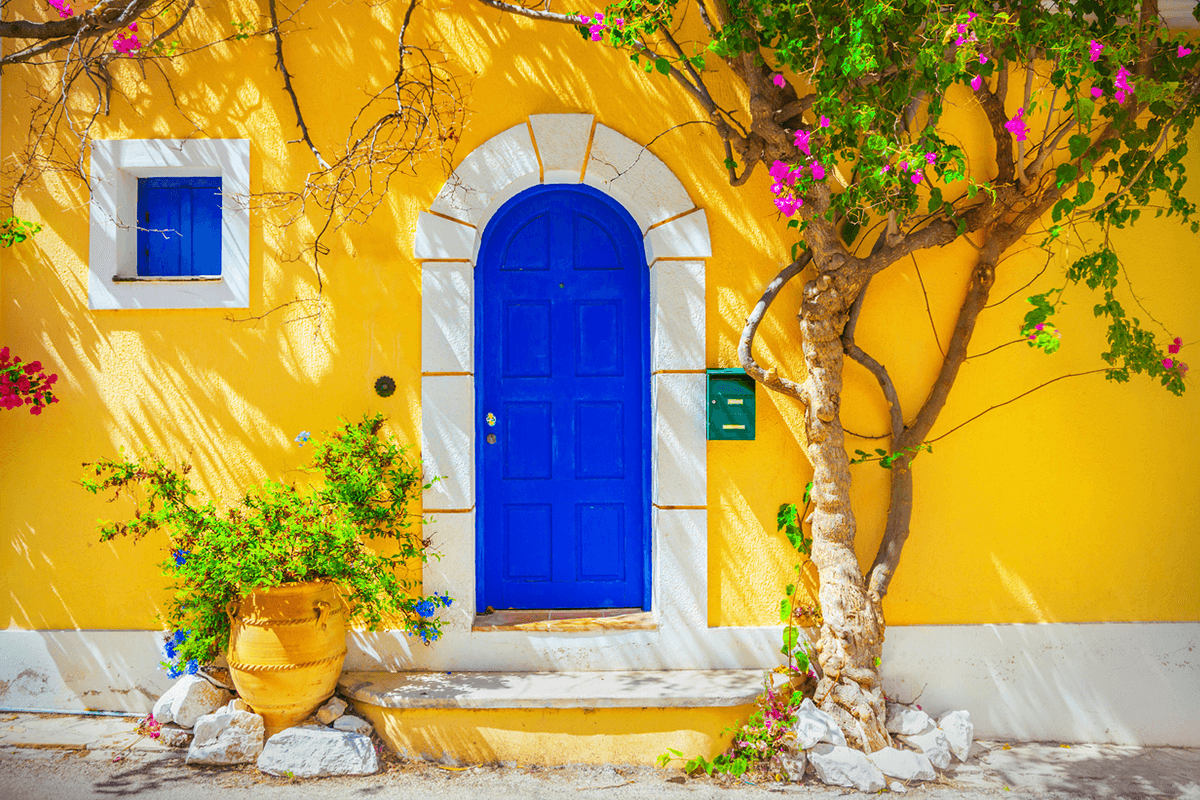 We usually see bright yellow shades used more often inside homes. Kitchens and living rooms are perfect rooms to experiment with more vibrant shades, as they can handle the brighter tones like mustard, banana, lemon, and golden yellow. Keep in mind that brighter shades can be a little overwhelming in some spaces, so you may want to consider using it on an accent wall or on furniture.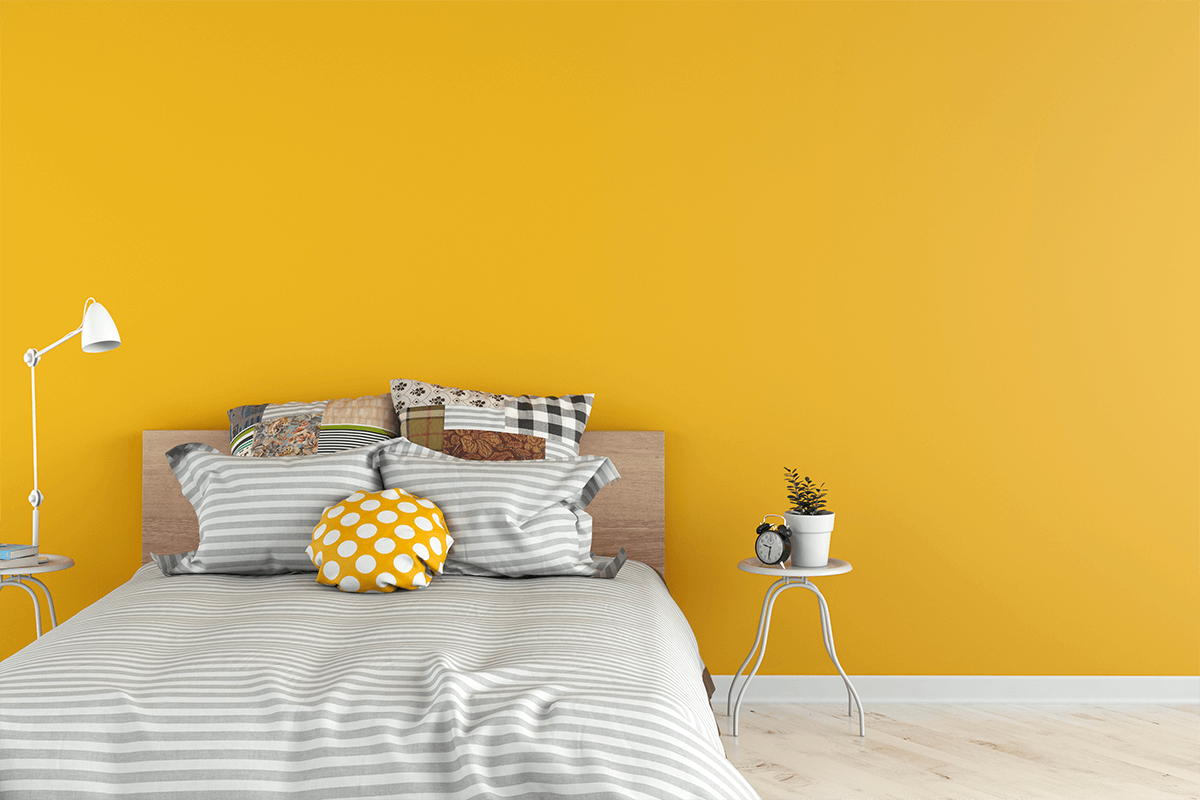 These brighter shades work well with a wide range of colors-it all depends on what kind of look you're going for. If you want something very sleek and modern, try pairing your bright yellow paint with a dark navy blue, black, or gray. This creates a very cool contrast and instantly looks sophisticated and modern.
For a more traditional use of bright yellow, you can try pairing it with a soft gray or white. This creates a more balanced look that feels more neutral. For cool accents, add in some bright primary colors like red or bright blue for a look that really pops.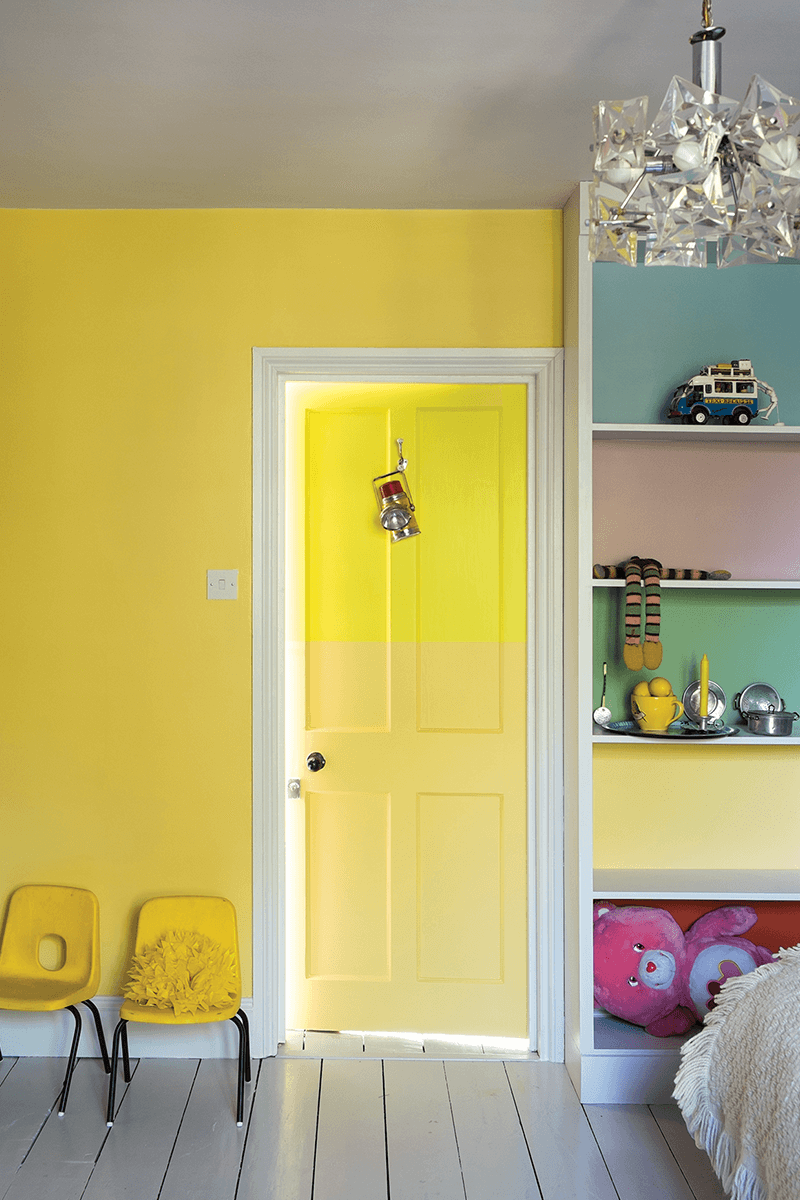 You can also try a more monochromatic look and select a few shades of yellow that are right next to each other on the color wheel. This look lets you really create a saturated look, while still keeping some contrast and showing off different textures.
Exterior Painting
Interior Painting