Warm, Neutral Paint Colors are Making A Comeback
While there's no denying the popularity of shades of grey over the last decade or so, the shift to warmer neutrals is starting to trend. As the seasons change over and we usher in the cooler months, are you ready to add some warmth to your home with natural mushroom, greige and taupe paint colors? WOW 1 DAY PAINTING partner, DULUX® Paints by PPG offers these tips on making the change over to warm neutrals in your home.
Aptly named Dulux Sauteed Mushroom (DLX1189-6), a mid-toned taupe paint color with warm undertones, adds defining depth to a dining area. Used as a feature color on just one wall of this dining room, this mushroom paint color complements Dulux Gray Marble (DLX1002-4) on the other walls. The overall color palette of the space is completed with a balanced use of contrasting black and white in the furnishings and flooring. 
A beige paint color with a touch of grey, or 'greige', is the bridge that ties together a scheme that includes warm and cool colors. Dulux Storm's Coming (DLX1008-2) - taking its inspiration from the soft mushroom tone of the neutral throw pillow - provides a backdrop to the saturated rich golden yellow and punchy royal blue jewel-toned hues of this living room's color palette.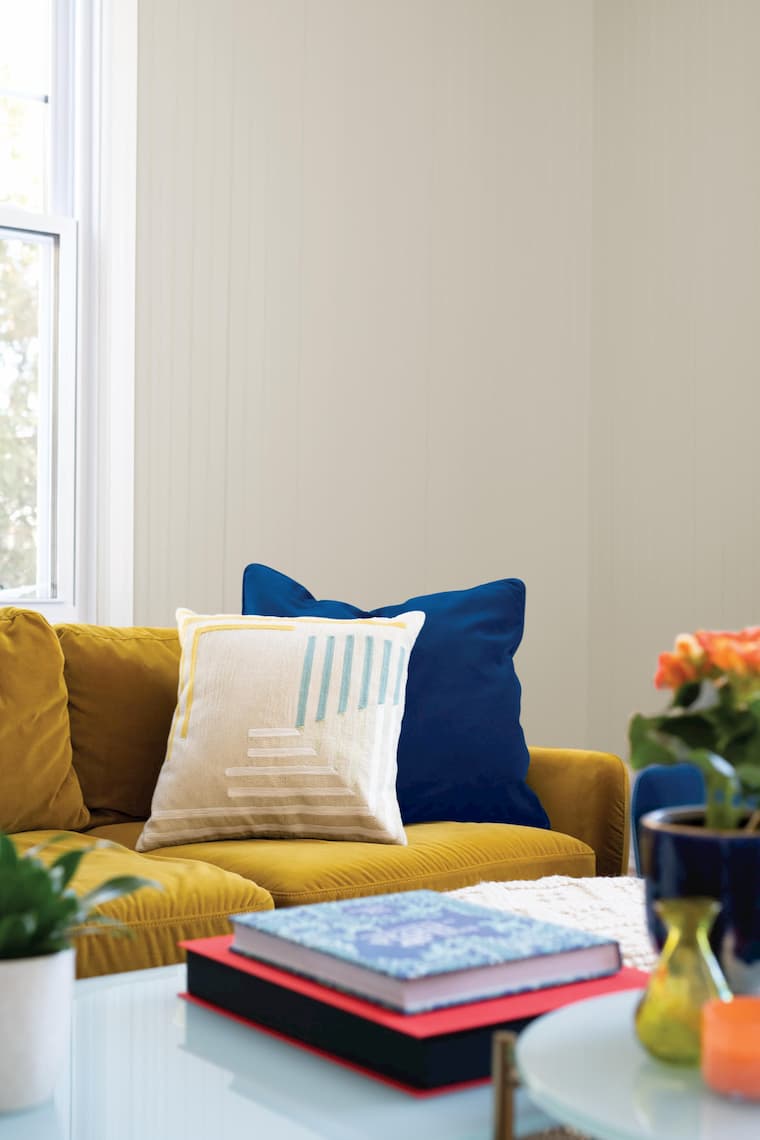 Rosy neutrals are a flattering color choice for a bathroom, casting a warm, natural glow. Dulux In The Buff (DLX1019-2), a taupe paint color with a pink undertone on the walls of this bathroom, is a lighter version of the colors found in the floor, offering warm contrast to the crisp black and white of the fixtures and tiles.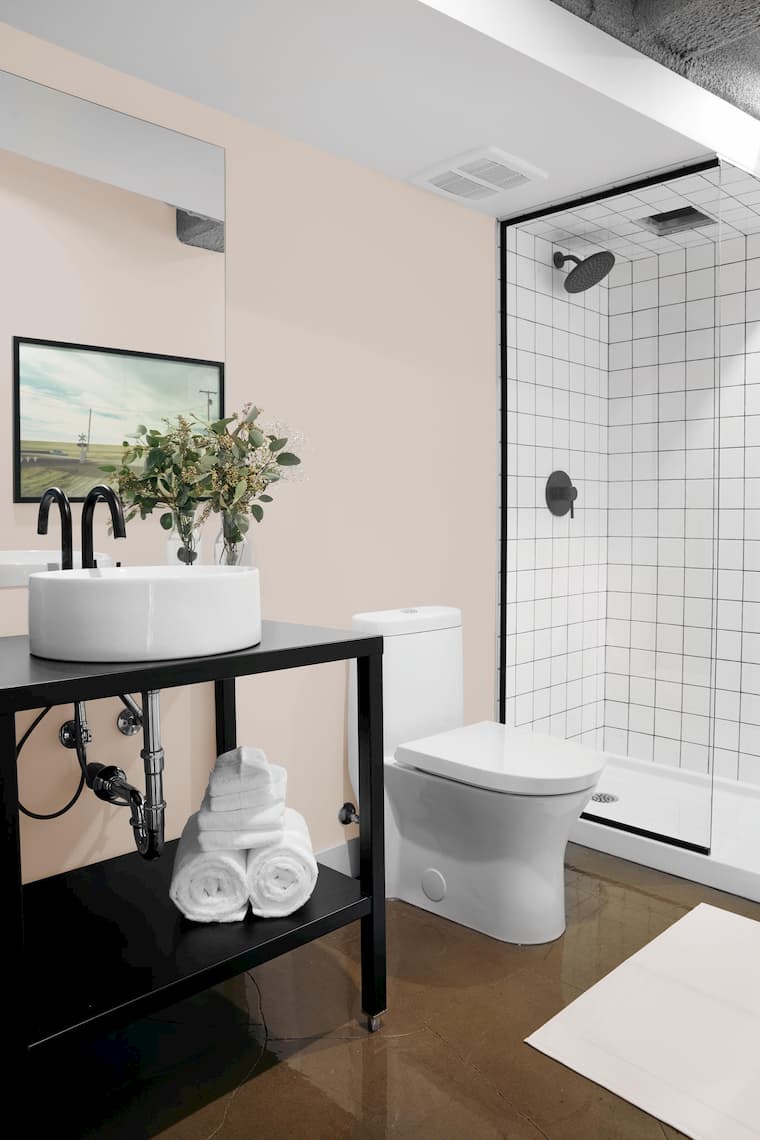 Visit www.dulux.ca to discover more warming, mushroom-inspired neutrals for your next project with WOW 1 Day Painting.
_ _ _
Susan Forint Bio:
As a Dulux Paints color and decor expert, designer Susan Forint encourages creative conversations through her passion for design, empowering and inspiring others to confidently choose the perfect paint colors for their homes.
Dulux is a registered trademark of AkzoNobel and is licensed to PPG Architectural Coatings Canada, Inc., for use in Canada only.