Nokomis Painters
Now proudly serving Nokomis and the surrounding areas!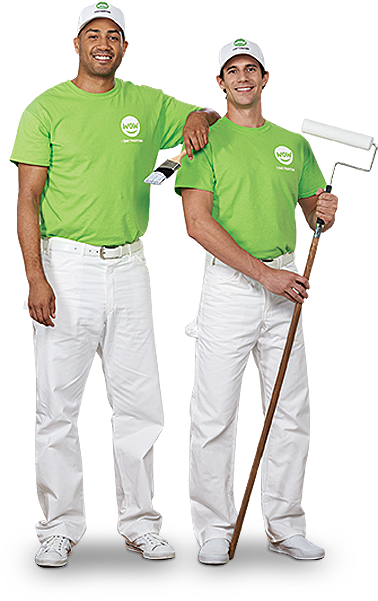 Nokomis Painters
Accomplishing a big painting project yourself isn't easy – it requires various equipment to get quality results, determining the right amount of paint, as well as time, effort, and patience.
But why do it yourself when you don't have to? Instead of laboring with paint brushes and rollers for days on end, lets the pros take over. With help from WOW 1 DAY PAINTING, painting in Nokomis has never been easier – or faster! Our name doesn't lie: at WOW 1 DAY PAINTING, all of our painting jobs are finished in just 1 day. Whether you have a single room to tackle or multiple floors in a skyscraper, it doesn't matter – 1 day is all we need. Blink and you'll miss us!
A Full-Service Painting Company
When you want painting done right, you want WOW 1 DAY PAINTING. We've spent years refining our process, giving us the ability to tackle even the biggest jobs without breaking a sweat. We know how much quality matters, which is why we'll always do our best to make a difference for you and your space. When you need help, we'll bring our friendly, uniformed painters and everything necessary to get the job done right.
Interior Painting
Exterior Painting
Residential Painting
Commercial Painting
Professional Painting Programs
No matter what you have in mind, we'll get it done in time to WOW you.
What a Difference a Day Makes
You wouldn't let just anyone care for you or your family, so why would you let just anyone handle your home? With WOW 1 DAY PAINTING, you can rest easy knowing your property is always in good hands. We're committed to exceeding expectations, delivering the quality you expect in a timeline that's unexpected. From small jobs to large ones and everything in between, there's nothing our pros can't do for you.
With years of experience under our belts, we've seen it all, giving you the resources you deserve on any job. Our painters have experience with just about everything, including wood, brick, siding, molding, doors, door frames, window frames, and much more. We also always use low VOC or no VOC paint, showing our commitment to both the environment and your satisfaction.
Quality and Speed
Think a great painting job can't be accomplished in a single day? Think again! WOW 1 DAY PAINTING can tackle any job in 1 day without sacrificing quality. Instead of bringing in just a few painters, we'll come equipped with a big crew prepared to take on jobs other teams require weeks to finish. Your life is busy, and we want to deliver the results you deserve without interrupting the more important things in your schedule.
Free, No-Obligation Estimate
There's no reason to pay more for painting when you don't have to! In addition to amazing speed and unbeatable quality, we are also proud to provide free estimates so you know the price upfront. Instead of giving you a ballpark figure, a member of our expert estimating team will walk through your space with you, evaluating exactly how many people and what kind of equipment it will take to tackle your every need.
Schedule a Nokomis Painting Contractor Today!
When you choose WOW 1 DAY PAINTING, you're not getting service for 1 day; from the moment you call to schedule until the day your warranty period ends, we'll provide you with exceptional service. Our big crew of painters will come on time on the day of your appointment, work promptly and professionally, and walk you through our work when we're done to make sure you're completely satisfied. Then, we'll pack up everything we brought and leave without any sign we were ever there – except an awesome paint job, of course!
What a difference a day makes! With WOW 1 DAY PAINTING in Nokomis, your home or business will never look better. Just call us or go online to schedule your free estimate, and let us take care of the rest. No matter what you need, our painters are here to WOW you. Guaranteed awesome (and fast. and friendly.)!
<! -- // row inner -->