Reinventing an industry
Speed + Quality = WOW
When you think of the painting industry, we're willing to bet you can't think of a household name. WOW 1 DAY PAINTING is changing that.
With a unique combination of speed and quality, WOW 1 DAY PAINTING is reinventing the painting industry. Here's how:
Revenue potential: the painting industry is valued at nearly $40 billion annually, with 4% year-over-year growth for the past five years
Highly fragmented industry: we recognized that the painting industry was in need of a bigger, better painting company that truly wows customers
Low overhead / inventory: you can base your business from home and leverage a mobile team of painters to keep costs low
Fast ramp-up time: your business can be operational within a couple of months
Image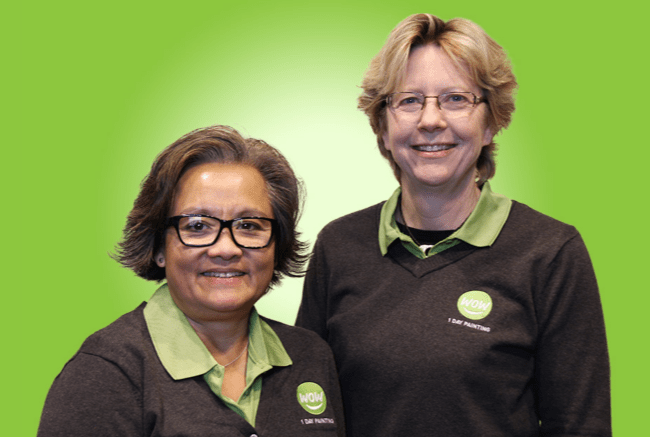 It was my first time owning a business, so I felt a franchise system was the best way to get support. You're a member of a family. You never feel alone because you have a network to fall back on. Of course, the system only works if you work hard at it - but it's comforting to know there are people and processes behind you.
Leesha Cunningham and Leesa Franklin
Ottawa, ON
WHY JOIN A FRANCHISE SYSTEM?
BE IN BUSINESS FOR YOURSELF, NOT BY YOURSELF
You might be wondering why you should join a franchise system instead of going it alone. Franchising provides the best of both worlds: you get to be your own boss and build your own business, but you're backed by the proven success of a trusted brand.
But not all franchise systems are alike. When you start your business with O2E Brands, you join a family of exceptional business owners who are building something bigger and better together.
You join your tribe, so you never have to stand alone.
You take a risk — but it's a smart one.
You can focus on growth, thanks to proven systems.
You have access to existing customers who will love your results.
You're backed by tried-and-true marketing tactics that support your growth.
You're a valued part of a trusted brand.
You're writing your own founder's story.
Image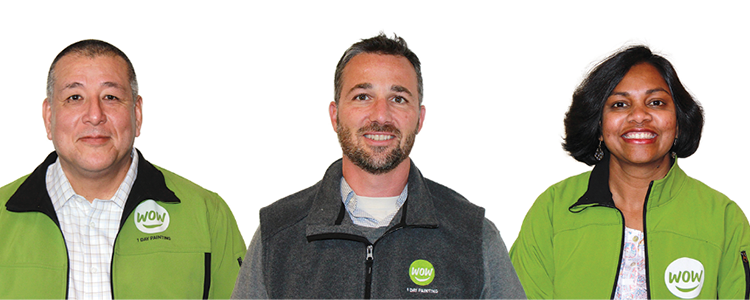 Image