SEPTEMBER 2020 - OAKWOOD BROWN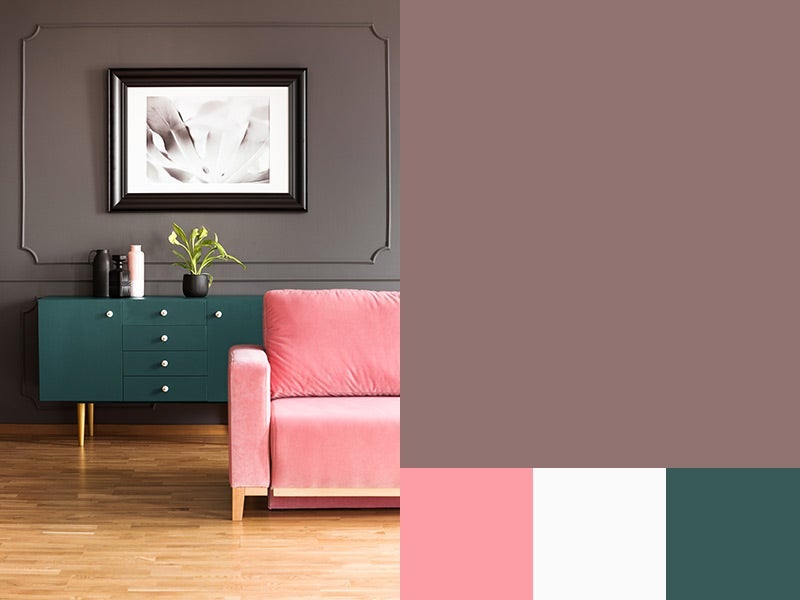 Though it's hard to say goodbye to summer, we must admit that we're pretty excited to welcome the arrival of fall. we're ready to feel that familiar crispness in the air, the warm hug of a cozy sweater, and the sound of leaves crunching underneath our feet during a morning stroll in the sunshine. we're always inspired by the gorgeous color palette that nature shows off every fall. Just take a peek outside and you'll immediately understand why we chose Oakwood Brown as our pick for September's Color of the Month!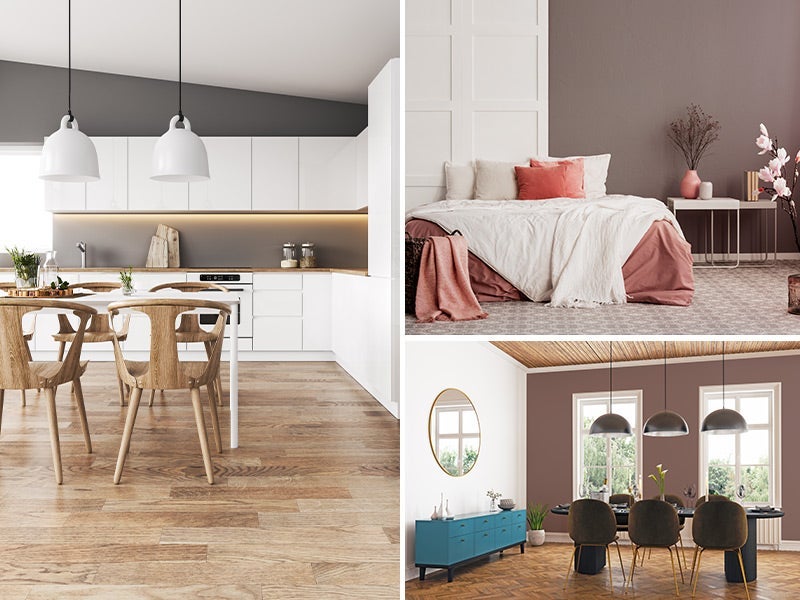 When you think of the traditional colors of the season, your mind probably goes straight to the bright shades of yellow, red, and orange that emerge as the season starts. However, we get that same warm and comforting fall feeling from the neutral brown we see on all those gorgeous trees. What makes Oakwood Brown such a fabulous color is its versatility. it's a perfect shade to splash on your walls, since it's not too dark or imposing. 
When it comes to creating a palette for your space using Oakwood Brown, you have a ton of options. If you'really want to embrace those autumn vibes, mix in those classic red, yellow, and orange hues into your space through accent pieces. However, if a more contemporary and relaxed vibe is what you're after, try pairing it with soft pink, rich teal, crisp white, and soft taupe.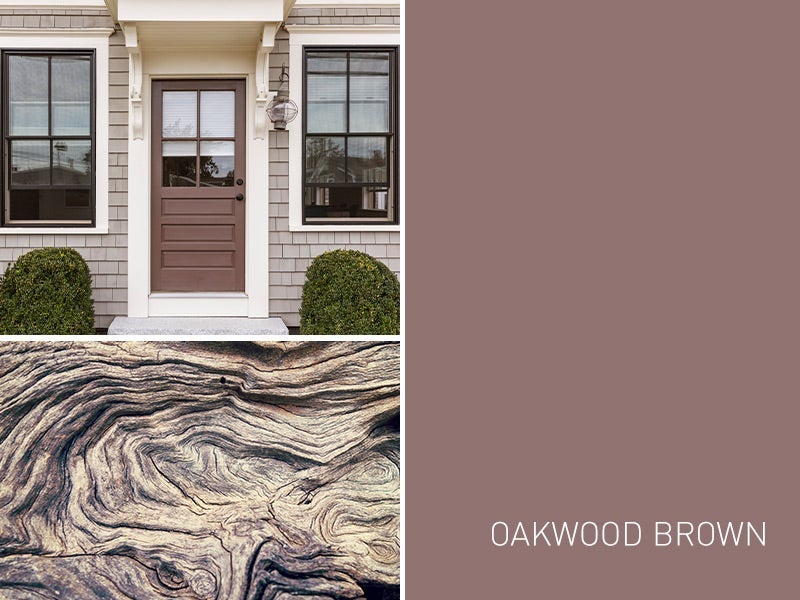 You can also easily bring this color to the outside of your home, since it's a rich neutral tone. Use it as a contrasting color on your front door to add some richness to your exterior, or change things up by using it as an allover color with a brighter pop of color on your front door.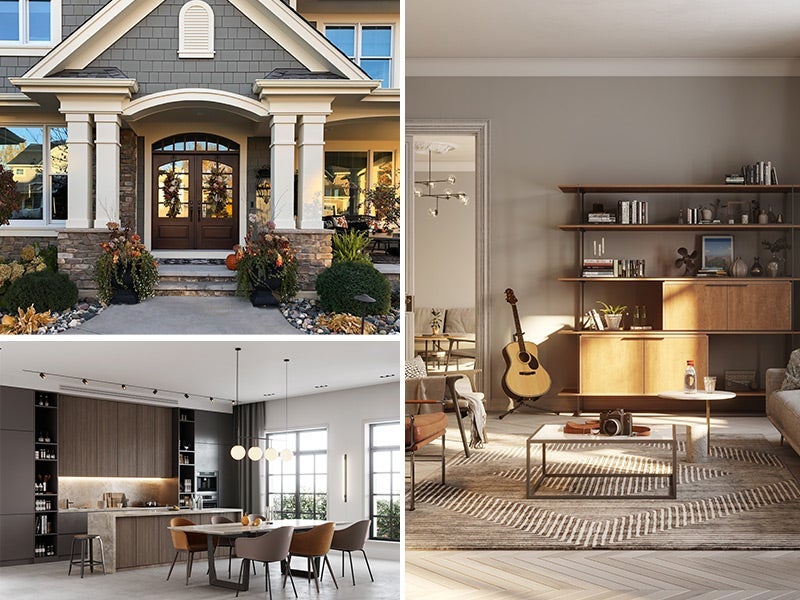 Want more inspiration? Read our previous Color of the Month features: 
August 2020 - Moss | July 2020 - Tropical Ocean | June 2020 - Sunflower | May 2020 - French Lavender | April 2020 - Cherry Blossom | March 2020 - Robin Egg | February 2020 - Winter Sunset | January 2020 - Glacier White | December 2019 - Merlot | November 2019 - Mushroom | October 2019 - Licorice | September 2019 - Eggplant | August 2019 - Mint | July 2019 - Blueberry | June 2019 - Vanilla | May 2019 - Guava | April 2019 - Rose | March 2019 - Olive | February 2019 - Mocha | January 2019 - Fresh Lemon | December 2018 - Silver | November 2018 - Royal Blue | October 2018 - Orange | September 2018 - Brown | August 2018 - Magenta | July 2018 - Ivory | June 2018 - Yellow | May 2018 - Peach | April 2018 - Indigo | March 2018 - Green | February 2018 - Red | January 2018 - Gold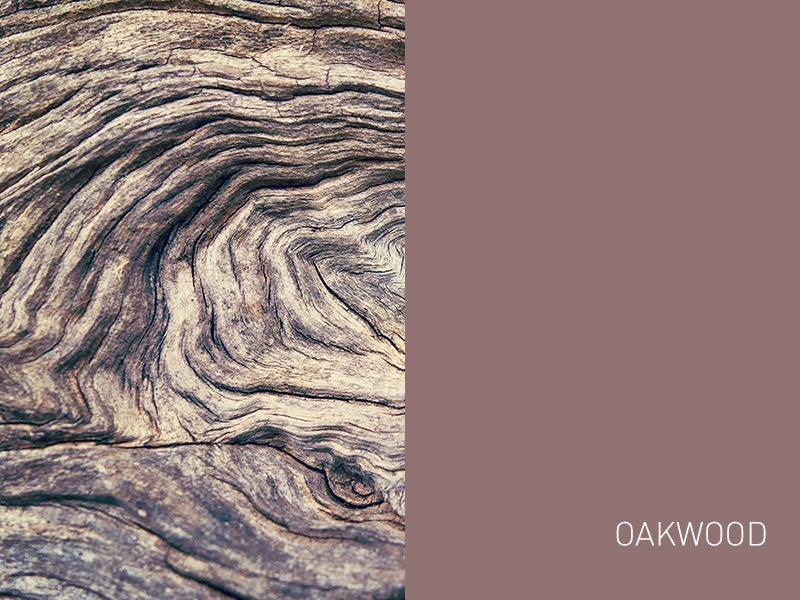 Thinking of trying out oakwood brown in your home? Click below to schedule your free estimate: