JULY 2020 - TROPICAL OCEAN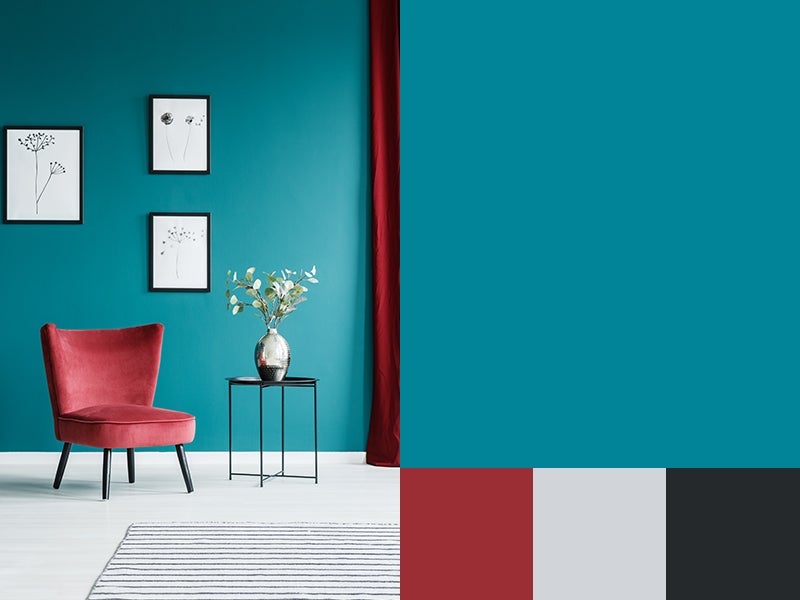 Summer days are officially here and we couldn't be happier about it! There's just something about this time of year that makes life a whole lot more fun. The days are longer and life seems to have a more laid-back pace. it's the perfect time to kick back, relax, and just chill. it's those relaxing vibes that have inspired our choice for July's Color of the Month: Tropical Ocean!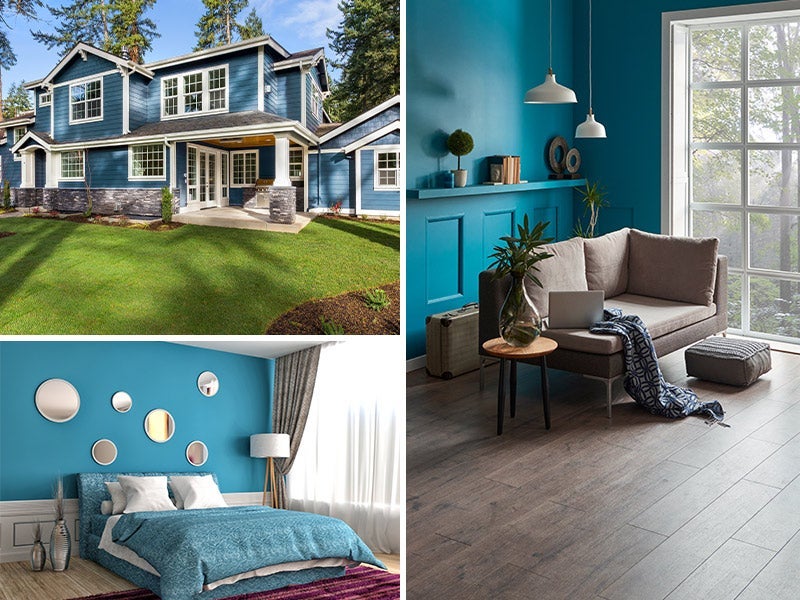 Tropical Ocean is a deep, rich shade of turquoise. In crystal healing, the turquoise crystal stone meaning is associated with personal protection. The color turquoise is said to represent calming energy, creativity, emotional grounding, friendship, joy, and tranquility. With qualities like this, it's no wonder we want to surround ourselves with gorgeous shades like Tropical Ocean through fashion and decor! 
Even though it's on the brighter side, turquoise is a remarkably versatile color that complements any style of decor. it's great as an accent color, but it's also a fantastic choice for an allover wall color that really makes a room come alive. It pairs beautifully with navy, light green, dark and light brown, black, white, tomato red, and deep shades of pink.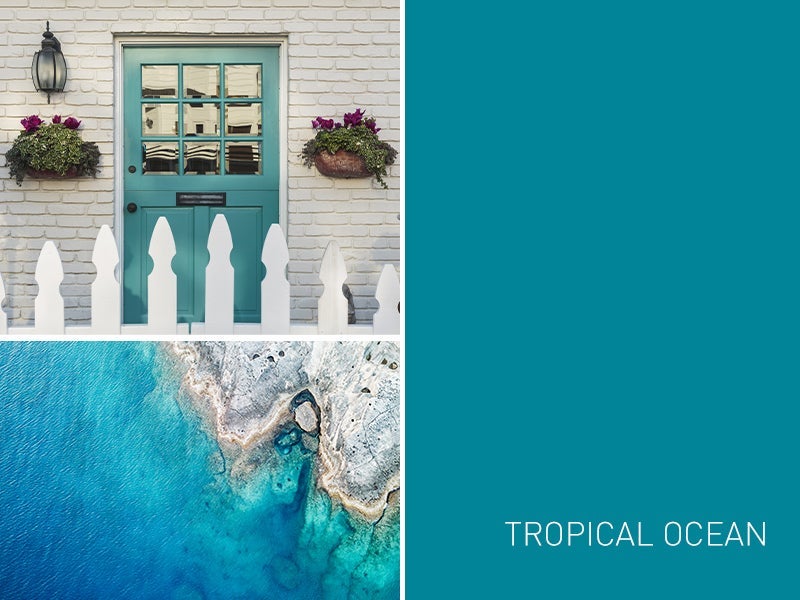 If you're looking to add some energy and excitement to the outside of your home, consider using turquoise as an accent color. Window shutters, doors, and trim look simply gorgeous in an eye-catching shade of this brilliant blue-green hue. We also love the idea of painting your patio furniture turquoise to really bring the look together. It instantly brings that laid-back beachy feeling to your outdoor space, which is exactly what you want when you're enjoying your outdoor space in the warmer months.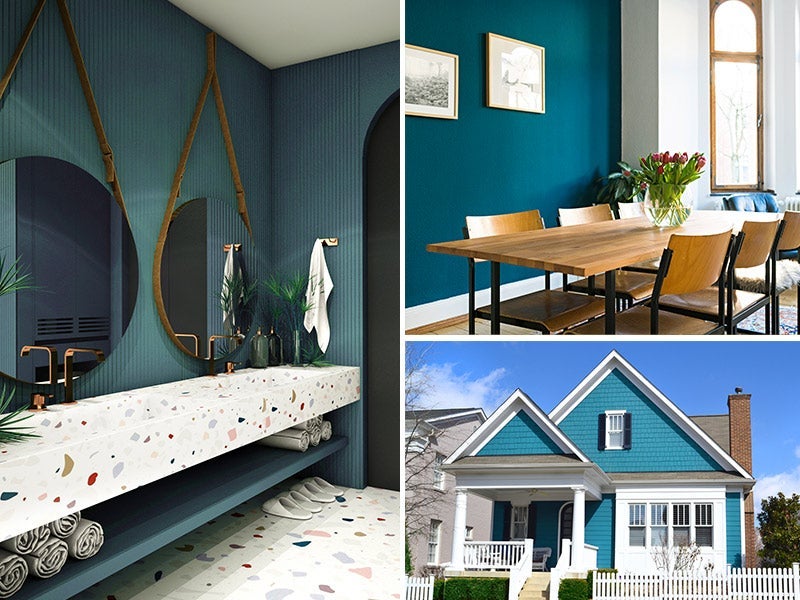 Want more inspiration? Read our previous Color of the Month features: 
June 2020 - Sunflower | May 2020 - French Lavender | April 2020 - Cherry Blossom | March 2020 - Robin Egg | February 2020 - Winter Sunset | January 2020 - Glacier White | December 2019 - Merlot | November 2019 - Mushroom | October 2019 - Licorice | September 2019 - Eggplant | August 2019 - Mint | July 2019 - Blueberry | June 2019 - Vanilla | May 2019 - Guava | April 2019 - Rose | March 2019 - Olive | February 2019 - Mocha | January 2019 - Fresh Lemon | December 2018 - Silver | November 2018 - Royal Blue | October 2018 - Orange | September 2018 - Brown | August 2018 - Magenta | July 2018 - Ivory | June 2018 - Yellow | May 2018 - Peach | April 2018 - Indigo | March 2018 - Green | February 2018 - Red | January 2018 - Gold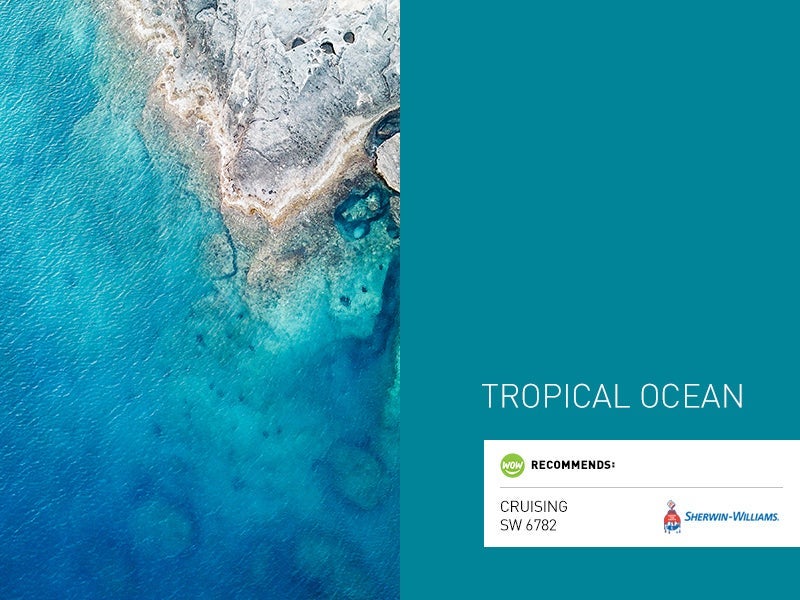 Thinking of trying out Tropical Ocean in your home? We think Sherwin Williams Cruising 6782 would be a great fit. Click below to schedule your free estimate: