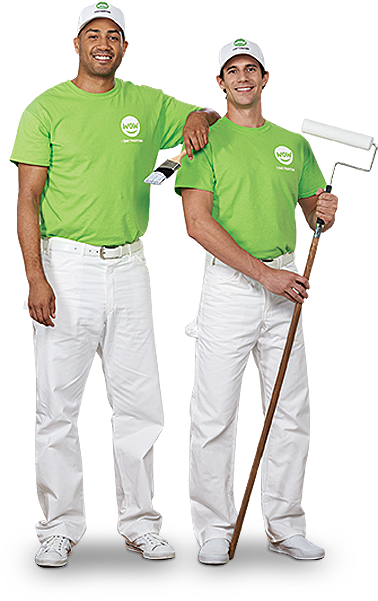 Professional Cabinet Painting Service
Painting or refinishing your existing cabinets is an ideal way to give your space a more modern look. It's also a solution that makes your renovation process move much quicker since you don't have to worry about demolition and removing the entire units. It's also a smart environmental choice since it makes use of existing materials.
We'll work with you to help create the perfect look for your kitchen. First, you'll decide what kind of finish you would like. If you're after a solid color, we can paint the cabinets, or we can re-stain them to let the wood grain show through. 
Benefits of Kitchen Cabinet Painting 
Kitchen remodeling projects have a tendency to get very expensive very quickly. They also tend to take a bit longer than expected, which can be incredibly inconvenient. Cabinet painting and refinishing is an alternative way to give your kitchen a completely new look without all the hassle. There are many benefits to choosing cabinet painting over a full-scale renovation: 
Much faster than demolishing old cabinets and installing new ones
More affordable than installing new cabinets
Allows you to keep the same layout as your existing cabinets
An eco-friendly option—avoid throwing out perfectly good materials just for a new color
Our Kitchen Cabinet Painting Transformations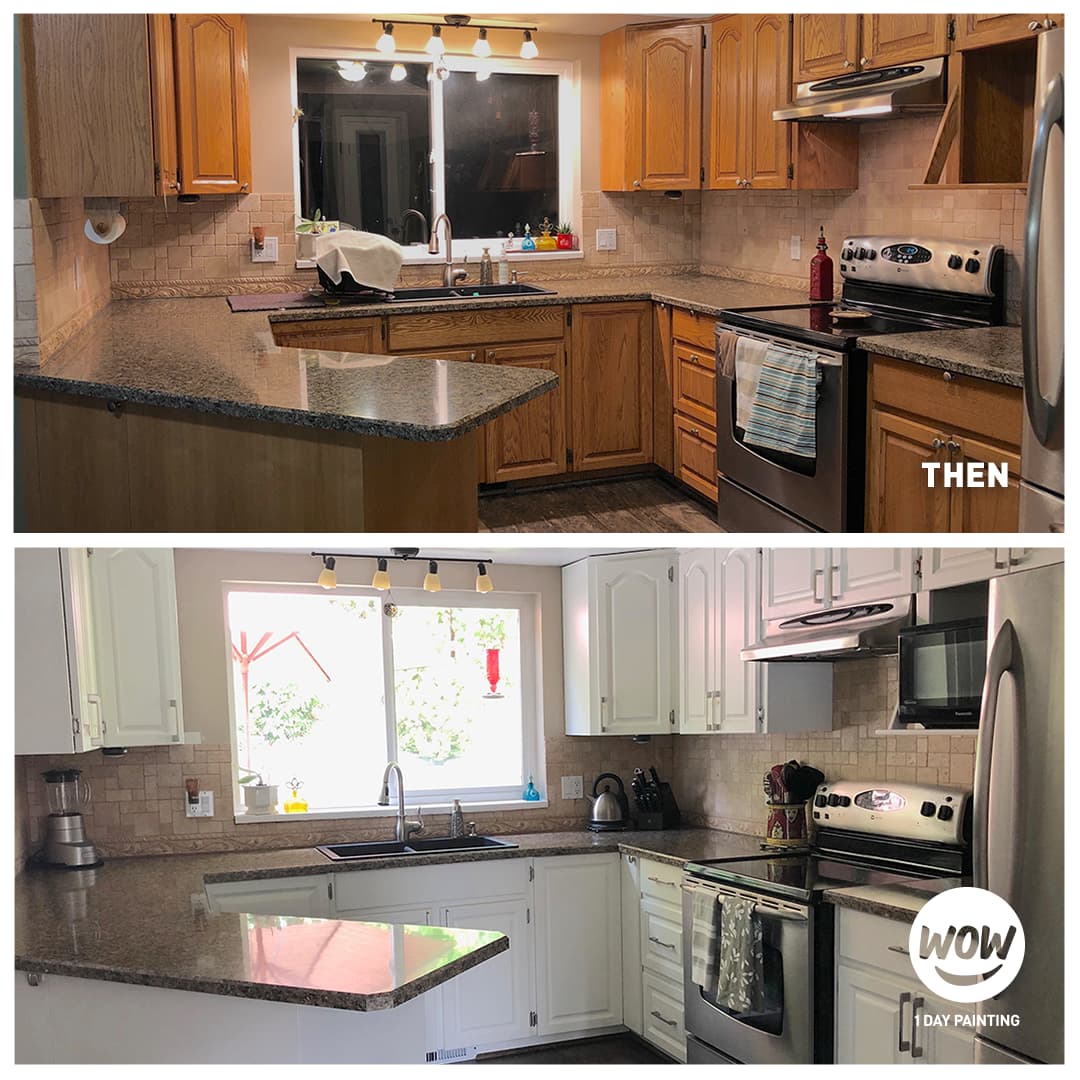 While you might not think a simple coat of paint can make such a difference, you're in for a real surprise. You'll be amazed at the dramatic change you'll get from painting or refinishing your existing cabinets. The proof is in the pictures—check out these dramatic kitchen transformations featuring cabinet painting by WOW 1 DAY PAINTING.
What We Can Paint
Cabinet painting isn't just for kitchens. We can also help you refresh the look of your bathroom by painting the cabinets. We can also transform other rooms in your home by refinishing or painting closet doors, built-in bookcases, and other cabinets or cupboards. 

Cabinet Painting Process
So, how does it all work? There are a couple of different methods we can use to achieve the look you want at a price that suits your budget. 
One method is spray painting. For this process, we'll carefully remove the cabinet doors and take them to a shop offsite to be sprayed—this gives them a nice smooth, hard surface to create the appearance of brand new cabinets. We'll take care to make sure the finish is perfectly even, without any drips or blemishes. Cabinet boxes are then brushed on-site using the same paint. We typically apply 4-5 coats of enamel paint, to ensure a smooth finish that looks brand new.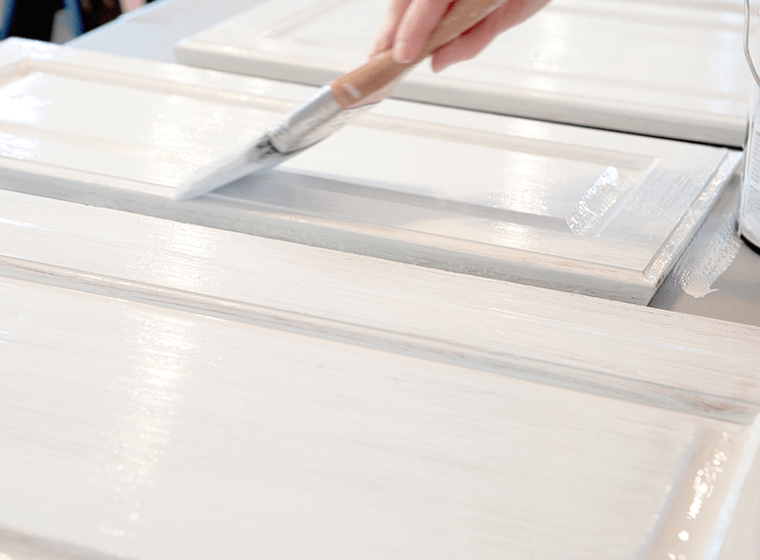 The second method is brush and roll. This method can be significantly cheaper, while still giving you great results. With this method, the cabinets are also carefully removed and taken to an offsite facility. When applying the paint, our painters will carefully roll and brush the paint onto the cabinets, ensuring a smooth finish. While brush and roll might not guarantee a finish that is as smooth as what you'll get with spraying, it can give you a great look if you're on a budget.
With both methods, all surfaces are fully sanded to provide a firm base for the finish coat and are also prepped with a stain-killing primer to prevent the previous color from bleeding through the new paint. When the cabinets are all done, we'll bring them back and reinstall them in your kitchen. It's that easy! 
Cabinet Painting Cost
The cost for painting or refinishing your cabinets is based on a number of factors, including the size of the doors, the number of doors, and the method of painting. Other factors include the type of paint or stain you choose, and how long the job will take to complete. The best way to get an accurate cost is to schedule an in-person estimate with one of our consultants. 
Get a Free Cabinet Painting Estimate
If you're ready to give your kitchen a brand new look with freshly painted kitchen cabinets, WOW 1 DAY PAINTING is ready to help! To schedule your free, no-obligation estimate appointment today, give us a call or click the book now button to book online. 

Kitchen Cabinet Inspiration
Now that you know you want to give your kitchen a fresh new look, it's time to get inspired! Keep things classic and paint your cabinets a crisp white for a look that is incredibly versatile and goes with just about any style of decor. If you want something a little bolder, go for a darker color on your cabinets to create a modern feel. If you really want a look that makes a statement, add a splash of color on your kitchen island.
<! -- // row inner -->