Marlborough Painters
Now proudly serving Marlborough and the surrounding areas!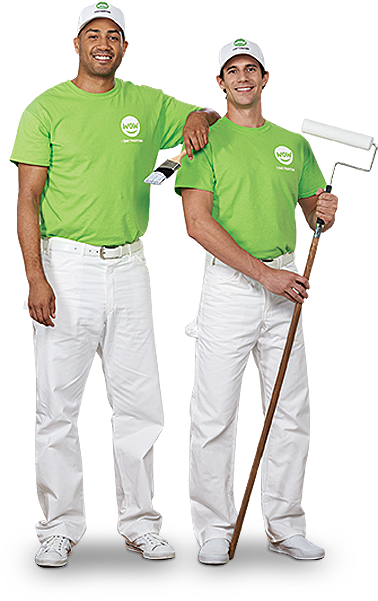 Did you just move into a new apartment or even into your dream home? Are you about to put a property on the market? Does your shop look a little drab and in need of a pick-me-up? It's amazing what a fresh coat of paint can do! Whether you're a homeowner, a landlord, a property manager or a businessperson, WOW 1 DAY PAINTING is here in Marlborough, ready to deliver the quality you expect in a timeline that's unexpected.
What a Difference a Day Makes
Yes, you'read that right. 1 day. That's the stroke of genius behind WOW 1 DAY PAINTING. And when we say "1 day," we mean it. At WOW 1 DAY PAINTING, we're guaranteed awesome. (And fast. And friendly.)
Let's talk about "fast." We know you don't want your life turned upside down just to get the inside of your home painted. So we'respect your time in every way possible. We know you don't want to wait for painters to show up, so we arrive on time. We work quickly, We'do a great job, and we always, always finish on time. we're so fast, just blink and you'll miss us.
Interior & Exterior Painting in Marlborough, MA
We bring in a large crew of professionals to paint your interior, and we make sure to have enough painters on hand to get in and out in 1 day, so your life isn't disrupted. Imagine coming home from work to find the paint job done! That's what you experience with WOW 1 DAY PAINTING. (Say it with us: Wow!) If your home is especially large, no matter what, We'll give you a realistic timeline, and We'll meet it.
Creating happy customers is our paint crews' top goal. They show up in uniform with their teamwork humming, and they finish the job in ? You can guess how long, can't you? ? That's right! 1 day! If you've ever had to wait for a painter who turned a short job into weeks, you know that Speed + Quality = WOW.
We'll get started by giving you an estimate that's based on all our years of experience. You approve the price ahead of time, and what you agree to pay is what you actually pay, with no last-minute charges or hidden fees.
We Use Eco-Friendly Paints
We can work with you if you're still picking your colors, and we put a lot of thought into the paints we use. We only choose paints with zero or low VOCs, or volatile organic compounds. That's because we care about the environment, and we care about your very personal environment as well ? Low-VOC paints means no fumes when you come home to see the new paint job.
Our crew protects your home in other ways as well. We move and cover your furniture, and we protect your floors. If you are dealing with mold or mildew problems, we can handle the removal to enhance your household's health. In addition, We'll take care of any drywall repair needed before we start painting, and if you're sick of looking at that old wallpaper that came with the place, We'll get rid of that, too. Once you're done painting your interior, if you decide to spruce up your home's curbside appeal, we can do that, too.
Schedule a Marlborough Painting Contractor Today!
Just think about it: You come home from work to find your home freshly painted, everything cleaned up and inviting, no harsh odors, and no disruption to your day. Does that sound good? Whether you live in College Hill or Indian Hill, in Grafton Hill or Cider Mill, we are here in Marlborough to make you happy. Give WOW 1 DAY PAINTING a call today to get your free, no-obligation quote. See what a difference a day makes!