West Bloomfield Township Painters
Now proudly serving West Bloomfield Township and the surrounding areas!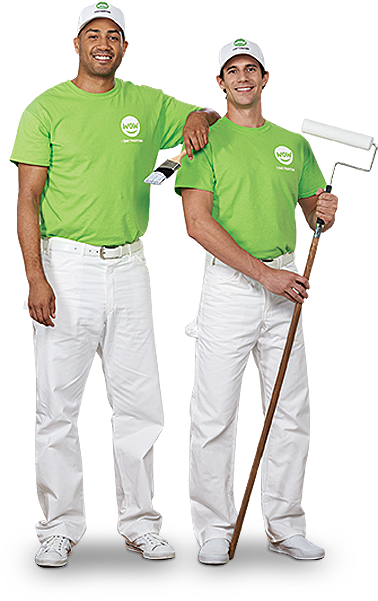 Professional West Bloomfield Painters
Painting can be a big commitment. From choosing a paint color to protecting the floors and furniture, from prepping the walls to layering them with primer and paint, it takes a lot of work, and it can take a lot of time. Why bother being disrupted for days or weeks?
When you want to see just how easy the painting process can be in West Bloomfield Township, WOW 1 DAY PAINTING is the professional painting company that gives you the quality you expect in a timeline that's unexpected. Rather than waiting around for a first coat to dry or putting up with a painting team marching in and out of your home for days on end, let our team finish your home in 1 day! We take our name seriously, which means we're sure to leave you saying WOW.
A Full-Service Painting Company
Interior and exterior painting
Residential and commercial painting
Real estate and property management programs
At WOW 1 DAY PAINTING, we do exactly what our name implies: tackle any painting project in just 1 day. Gone are the days of carving out a whole week or more simply to spruce up your property; our team will have your project started and finished before the day is out. We've been perfecting our system for years, guaranteeing a formula that works for every job, no matter the size or scale.
Rather than bringing in a few pros who labor for hours over the same room, our big crews can make quick work of any sized home or business. Our friendly, uniformed painters will always show up on time, communicating every step of the way to make sure we get the job done while still exceeding your expectations. Our warranty extends for 23 months, guaranteeing you a quality job designed to last. With unparalleled speed and amazing quality, you'll be amazed by everything the WOW 1 DAY PAINTING team can do for you. Blink and you'll miss us!
What We Paint
What do we paint? In short, just about everything. Our pros are passionate and experienced, giving you everything you need to make quick work of even the most complicated projects. If it's in your home, we're ready and willing to paint it!
We know that no two houses are the same, which is why the WOW 1 DAY PAINTING team is licensed, bonded, and insured to guarantee success. We have experience painting virtually any surface, including brick, vinyl and wood siding, stucco, shingles, doors, and even wood trim. In addition, we also use zero VOC and low VOC paints in an effort to reduce our carbon footprint, doing right by the environment in addition to your home.
What a Difference a Day Makes
At WOW 1 DAY PAINTING, we do things a little differently. High-quality performance, affordable rates, and customer satisfaction, which means we'll always go the extra mile for you and your space.
From your first moment of contact with us, we'll be friendly, polite, and professional. With exceptional customer service, we'll quickly get your free estimate scheduled. On the day of your appointment, our team will show up promptly and prepared so that we can begin work as quickly as possible. Before we get started, one of our experienced estimators will walk through your space with you, going over exactly what you need us to do in order to create a customized quote specific to your unique project. All of our rates are completely personalized, ensuring you only pay for the services you need.
Once we get started, we'll approach your job with dedication and determination, ensuring a 1 day timeline sure to WOW you. After we've completed our work, we'll show you what we've done to make sure you're satisfied.
Schedulle a West Bloomfield Painting Contractor Today!
Who says house painting has to be stressful? In West Bloomfield Township, no one can get the job done like WOW 1 DAY PAINTING. Whether you need interior or exterior painting, residential or commercial, we're the professionals you want. With the quality you expect in a timeline that's unexpected, you'll never need another painter again! Call us today or go online to get started with your free estimate. What a difference a day makes
<! -- // row inner -->