Novi Painters
Now proudly serving Novi and the surrounding areas!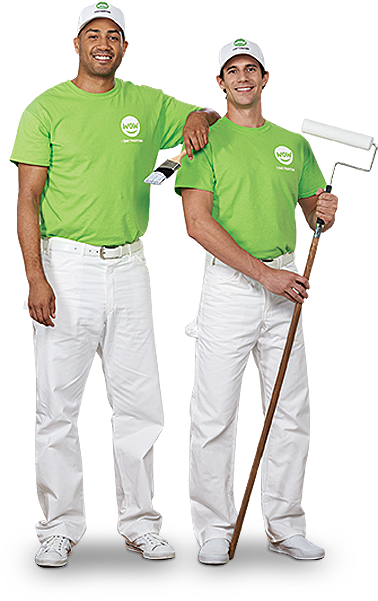 Professional Painters in Novi, MI
Our house painters in Novi, MI can easily update any interior and exterior space. Homeowners can increase the value of their home and give it a much needed facelift with a fresh coat of paint. Professionals can update their office to improve morale or business to attract customers. Typical painting services can take several days or even weeks to complete. Why readjust your entire schedule or put up with the disruption when you can have exceptional 1 day painting services with WOW 1 DAY PAINTING?
With WOW 1 DAY PAINTING Novi, you get the quality you expect in an unexpected timeline. We have big crews of friendly, uniformed painters who are trained to give you speed and quality. Let us show you what a difference a day makes.
What to Expect from Our Painters in Novi, MI
When you call WOW 1 DAY PAINTING, you'll receive exceptional customer service. We're all about creating happy customers, so the first step is providing you with a free estimate. We'll come out to your space to get all the details. Understanding the full scope of the project means we can give you an accurate price quote. From there, we can schedule your paint day and help you choose the right paint. And on paint day we'll start on finish on time – we'll inspect the work throughout the day to ensure that you are WOWed when you show it to you.
Interior and Exterior Painting Service
WOW 1 DAY PAINTING offers a variety of exterior and interior services that will benefit anyone looking to get painting done. We offer painting for residential and commercial customers. We also offer painting programs for those in real estate or property management. If you have regular painting needs for your clients, tenants, or customers, we can help you. We still offer the same exceptional 1 day painting. No matter your painting needs – big or small, one time or recurring – we will WOW you.
Our painting also WOWs because of the paint we use. We use low and no VOC paint for all our interior and exterior painting. That means you don't have to worry about harsh chemicals or smells, or the impact of the paint on the environment. It's just another way we WOW you from floor to ceiling.
Our professional painters always start and finish on time. Getting the details of your paint job during the estimate, and confirming again prior to paint day, means that we know exactly what need to be done and how many painters we need. You can feel confident that your painting project will be completed with the quality you expect in a timeline that's unexpected. Blink and you'll miss us!
Friendly and Uniformed Painters
We understand how important it is to communicate with our customers. We'll be there for you from your first initial call until the paint is done drying. When we're finished painting, our Novi painters will perform a walk-through with you while the paint dries to make sure nothing needs to be touched up. After we know that you are completely satisfied, we'll leave you with just your new paint to enjoy – that means we fully clean up to ensure no mess is left behind. Fresh paint should be the only sign that we've been there.
Schedule a House Painting Contractor in Novi, MI
If you're interested in professional painting that's completed with speed and quality, contact WOW 1 DAY PAINTING Novi today! We are guaranteed awesome (and fast. and friendly) because we're all about creating happy customers; so we are happy to answer any questions you have about our services and discuss your painting project. Call us or go online to schedule your free estimate. When you get the quality you expect in a timeline that's unexpected, you'll see what a difference a day makes.
<! -- // row inner -->