Experienced House Painters in Mesa, AZ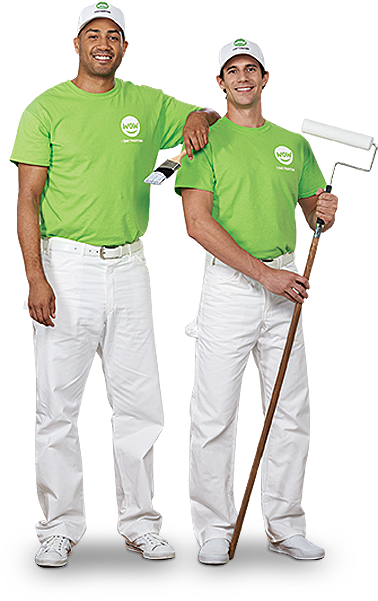 Mesa, AZ, is a beautiful city with scenic views, so it?s easy to see why so many families are moving here. While owning a home in Mesa is pleasant, the intense summer heat tends to wreak havoc on exterior paint. If you want to restore your home?s appearance with a new coat of paint, call Wow 1 Day Painting. Our skilled Mesa painters will brave the hot sun and update your home with a vibrant new coat of paint so you don?t have to worry about it.
Our Leading Painting Services
When you hire us for your painting needs, you'll have peace of mind that your home or commercial building will be painted by licensed and insured painters. If we're working on an interior project, We'll cover or move all furniture and small items that might be in the way. We'll also tape carefully around all your trim to protect against paint spills or leaks. If we're working on an exterior project, We'll prepare the area by doing the following:
Move all patio furniture out of the way
Power-wash the outside of your home or commercial building to remove mold, dirt and other debris prior to painting
Cover all nearby plants to make sure they don?t get covered in paint drops or splashes
Cover your deck to make sure it doesn't get any paint spills on it
We firmly believe only your walls should get painted, so We'll take the necessary precautions to make sure paint doesn't end up where it isn?t supposed to be. We'll also follow up with you in the days after we finish painting to make sure you're still completely satisfied with our work. If you have any complaints or notice any areas that need to be touched up, just let us know. We'll be right out to fix the problem as soon as possible.
Schedule Your Free Estimate
Wondering what it will cost to hire Mesa painters to repaint your home or building? Give Wow 1 Day Painting a call at 1-888-969-1329 and We'll happily provide you with a free, no-obligation estimate.