High-Quality Interior and Exterior Painting with Minimal Lifestyle Disruption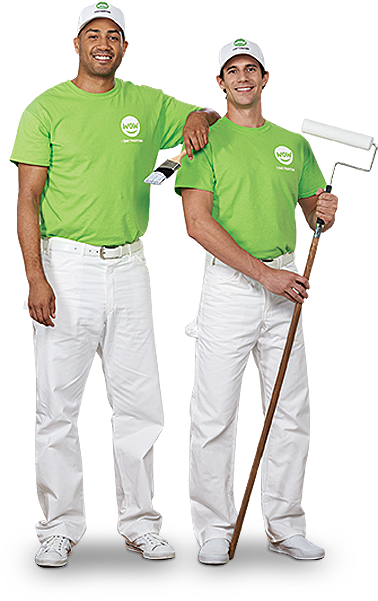 If it's concern over a disruption to your family's normal lifestyle that's been causing you to hold off on that much-needed new coat of paint, fret no more. You've not only found the best local source of skilled high-quality interior and exterior home painting, you found the fastest. The name says it all. WOW 1-DAY PAINTING delivers awesome results that come with the least possible interruption to your day-to-day routine.
Every Detail Matters – Both Large and Small
Professional-grade painting is much more than just applying a coat of paint. It also involves protecting those surfaces that aren't going to be painted and making sure there's no clean-up or touch-up work left when the crew leaves. These are some of the details you won't need to think about – we're a start-to-finish operation and we're incredibly thorough.
Paying close attention to the prep work can be a critical factor in the final results. That's why we repair and resurface any damaged drywall before applying paint. Exterior walls are power-washed to remove any dust, dirt or mold so that the paint goes on a clean slate. This is how we guarantee you'll get the best possible results.
Here's what you can expect from WOW 1-DAY PAINTING:
Friendly and experienced professionals who will finish the job on schedule
A follow-up inspection from a project manager to make sure you're happy with the results and the service
A final cost that matches the estimate
The least possible amount of disruption to your family's normal daily routine
No left-behind clean-up or touch-up work
A before-and-after difference you'll find hard to believe
Now's the Best Time to Start – Schedule an Onsite Job Estimate Today
Our online form makes it easy to schedule an appointment for a free onsite estimate. When we visit, we'll be able to tell exactly how many painters and what equipment will be needed to get your job done as quickly as possible. You'll love the no-surprises approach we take to our work. We'll be done on time and you'll have no doubts you made the best choice to beautify and protect your home.