WOW 1 DAY PAINTING: Fountain Hills Painters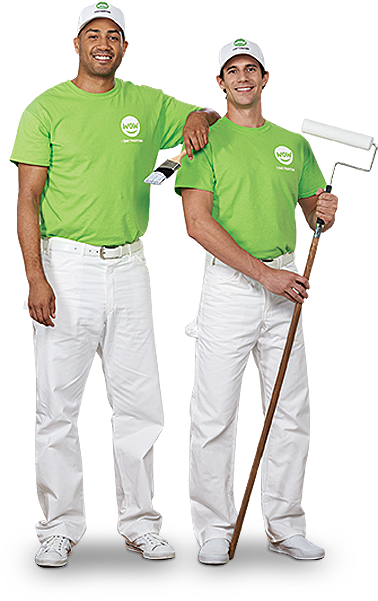 You have better things to do than sweat under the hot sun attempting to paint your house. Adding gorgeous new paint to your home?s interior or exterior is a great idea, but it eats up precious time and gets tricky to do yourself. Add your favorite tones to any room in a heartbeat by calling the professionals at WOW 1 DAY PAINTING instead!
Hire the Best Fountain Hills Painters for Your Project
Our experienced Fountain Hills painters provide professional results coupled with speed. Why sacrifice quality for a quick job when you can have both? We make sure every surface is picture perfect and 100-percent in line with your design vision, no matter how complex the task. At the same time, our lightning-fast work lets you bring your home to life in just 24 hours ? perhaps before a last-minute visit from friends or relatives.
Here are other core values that set us apart:
Accurate estimates
Custom team size
Fully licensed and insured painters
Trustworthy and Professional Painting Contractors
Our work actually starts way before the first brushstroke. We take your home seriously, so our painters take care of everything to make sure every inch looks amazing when we finish.
Protection: we're careful with all of your belongings.
Covering and removal: We help to remove and protect all remaining pieces of furniture, carpeting and trim.
Repairing damage: We want painted surfaces to look perfect, so we fill in any imperfections beforehand.
Taping trim: You don?t have to touch a thing; we take care of all taping ourselves.
Power washing: For exterior projects, we give walls a thorough cleaning to ensure maximum paint adhesion.
Follow-up calls: Our professionals contact you within days to make sure everything is drying properly. If there are any touch-ups required, we handle them at no cost to you.
Contact Us Today for a Free Estimate
No matter how busy your schedule is, you can still enjoy vibrant colors in every space. Call us at WOW 1 DAY PAINTING today or fill out our online form to schedule a free estimate with our expert Fountain Hills painters. Let us turn your design dreams into reality!