Milpitas Painters
Now proudly serving Milpitas and the surrounding areas!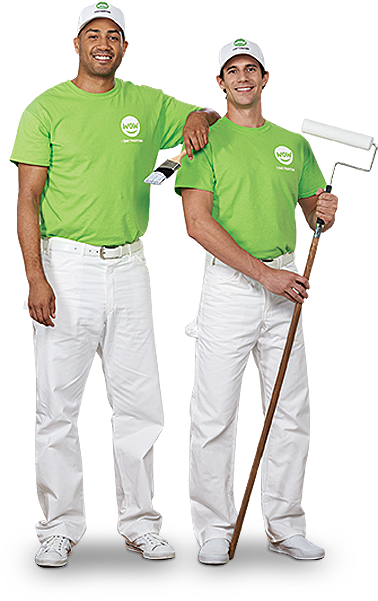 Professional Milpitas Painters
If you live in the Milpitas region and you're interested in giving your home or business a fresh, updated appearance, look no further than WOW 1 DAY PAINTING. We are a full-service professional painting company that specializes in providing the quality that you expect in a timeline that's unexpected.
Why Choose A Full-Service
Think that you need a full week to dedicate to giving your home or business an update? Think again! With WOW 1 DAY PAINTING, you can boost your home's curb appeal or give your office a clean look, all in just 1 day.
The services we offer include:
Interior painting – freshen up the look of any room and add value
Exterior painting – add some curb appeal and protect the exterior from the elements
Residential painting services – update the look and value of your home; prepare to show it to potential buyers, get your new home move-in-ready, or simply change it up for yourself
Commercial painting services – update the look of your office or store; improve the atmosphere for employees and customers
Property management program – get regular painting services for your tenants or clients; get rental units prepared quickly for new tenants or homes ready to put on the market
We offer the same exceptional service for all of our customers that is based on our motto Speed + Quality = WOW!
High-Quality Painting Service
How do we offer such fast service without sacrificing quality? At WOW 1 DAY PAINTING, we have a big crew of professional painters who have the knowledge and experience necessary to get the job done with efficiency and excellence. Our painters show up on schedule and ready to work with a friendly smile and a great attitude. Whether you're giving your home a makeover, you're a property manager who is preparing for new tenants or you own a business in the Milpitas region, we're ready to help. Getting your painting done in 1 day without compromising on quality is our stroke of genius.
What a Difference a Day Makes
At WOW 1 DAY PAINTING, we have a simple and straightforward process. Once you contact us, we will meet you at your property, provide you with a free estimate and schedule your painting day. We will complete all the necessary prep work, including filling in screw and nail holes, sanding and pressure washing the exterior of your home or building if necessary. Our experienced painters will ensure that your property is protected from paint spills and splatters by laying down drop cloths, and then we'll get to work! Your paint job will be completed by a big crew of friendly and knowledgeable professionals who are experienced in delivering outstanding service. After we're done, we'll inspect the work with you, ensuring your complete satisfaction.
Creating Happy Customers
A fresh paint job is beautiful, but the fumes that accompany it? Not so much! At WOW 1 DAY PAINTING, we use high quality no or low VOC paint. Whether you're a business owner that wants to update the appearance of your business, a property manager that is preparing for a new tenant or a homeowner that is ready to give your house a new look, our paint is perfect for you. You get to enjoy a beautiful paint job without the unpleasant odors or harmful fumes that jeopardize your health and safety.
Schedule a Milpitas Painting Contractor Today!
With WOW 1 DAY PAINTING, you'll receive the quality you expect in a timeline that's unexpected. Contact us today to schedule your free, no-obligation estimate. What a difference a day makes!
<! -- // row inner -->