Apple Valley Painters
Now proudly serving Apple Valley and the surrounding areas!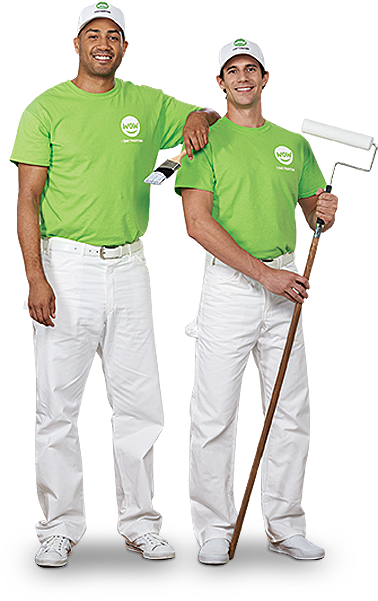 Professional Apply Valley Painters
The right paint job can transform any property, breathing new life into a tired space. When you want to explore the beauty of professional painting in your home or office, you're in the right place to be WOWed.
When you're looking for the best team in Apple Valley, there's only one name you need to know: WOW 1 DAY PAINTING. Giving you the resources you need to make any job fast and easy, our friendly, uniformed painters are always here to offer the quality you expect in a timeline that's unexpected. How's that for great service?
What a Difference a Day Makes
WOW 1 DAY PAINTING is our name, and painting is our game. From your home to your commercial spaces, we'll do it all with a smile in just 1 day. That's right – an amazing paint job in 1 day. No hassles. No hidden caveats. No nonsense. Just guaranteed awesome.
Rather than struggling with paint brushes, rollers, and home improvement stores, there's a better way to handle your decorating needs. With WOW 1 DAY PAINTING, it's possible to do right by your property, no matter what you have in mind. From a single room to your entire home from basement to attic, our big crews can tackle any project from start to finish with speed and quality. You'll customize the outcome you want, choose colors, select an appointment time that works for you, and we'll do the hard part. Blink and you'll miss us!
High-Quality Painting Service
Speed and quality aren't mutually exclusive, and no one can prove that like WOW 1 DAY PAINTING. We believe in speedy services at the highest quality levels, giving you everything you need to transform your home like never before.
At WOW 1 DAY PAINTING, we know how important it is to be able to trust the people you bring into your home. That's why all of our painters are licensed, bonded, and insured for your peace of mind. Our big crews are professional and are always, delivering unbeatable quality in record breaking time. We've been refining our system for decades, giving you guaranteed performance on every job. We have experience in virtually every form of interior surfaces, including siding, paneling, stucco, brick, molding, and doors, and we use no VOC and low VOC paints wherever possible to do right by the environment. What a difference a day makes!
We Create Happy Customers
Exceptional communication skills and customer service are at the cornerstone of everything we strive to accomplish, supporting each and every one of our customers from the very beginning to the very end. From the moment you call to schedule an appointment until we put our paintbrushes away from the last time, we'll always work hard to ensure we can exceed your expectations.
On the day of your service, the WOW 1 DAY PAINTING team will show up exactly on time and not a minute later to begin work. Our crews will come prepared with everything necessary to tackle your job, and prior to getting started, one of our estimators will evaluate your property and the job at hand in order to provide a customized quote. We'll never offer your a ballpark estimate; instead, our rates are always personalized to your painting project. When we're finished, we'll walk you through what we accomplished to make sure you're completely happy before collecting our equipment and leaving your home as quickly as came. Besides your newly painted walls, you'd never know we were there!
Schedule a Apply Valley Painting Contractor Today!
When you've decided to try the number one painting resource in Apple Valley, WOW 1 DAY PAINTING is ready and waiting to show you what we can do. Boasting the quality you expect in a timeline that's unexpected, our work is a stroke of genius! Call today to schedule your appointment and let our pros take your property to the next level.
<! -- // row inner -->