Trusted Longmont Painters
Now proudly serving Longmont and the surrounding areas!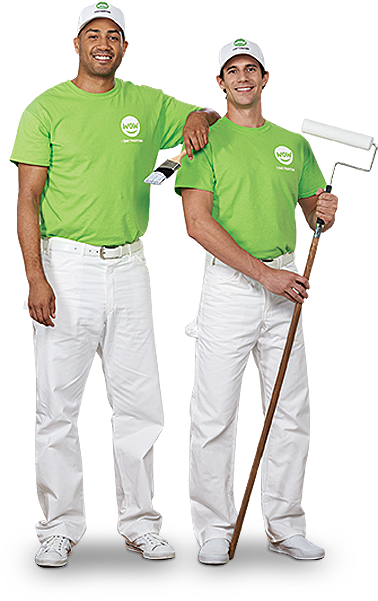 Few people find painting fun, but that doesn't mean is has to be difficult for you. When your home or business needs a new coat of paint to look and feel the way you want it to, WOW 1 DAY PAINTING provides affordable, high-quality painting services. Blink and you'll miss us! Learn more about our Longmont painting company today!
Professional Painters & Contractors in Longmont
If you want guaranteed awesome results with the quality you expect, in a timeline that's unexpected, WOW 1 DAY PAINTING is the Longmont painting company you should turn to for help! Our professional painters are trained and experienced in dealing with any painting challenges your home or office may throw at us. From the interior to the exterior, drywall to stucco, we've seen it all and we can tackle it all!
Full-Service Painting from WOW 1 DAY PAINTING
When you need a painting job done fast, but more importantly done right, WOW 1 DAY PAINTING has the Longmont painters and contractors that hit the mark every time. Our full-service Longmont painting company does more than just apply a fresh coat of paint to your walls. We help clear rooms and cover remaining items to prevent damage. We tape around window frames and door trims. Whatever needs to be done for a complete paint job, we can do it! Our full-service Longmont painting includes:
Drywall repair for dents, dings, scratches, scuffs, and holes
Re-caulking around windows
Cabinet painting (interior)
Siding, patio, deck, and fence cleaning prior to paint (exterior)
Eavestrough and overhang painting (exterior)
Residential Painting
Whether the kids' bedrooms need a fresh coat of paint as they age, or the whole interior of your home needs a neutral look before you put your home on the market, WOW 1 DAY PAINTING offers Longmont residential painting to get the job done. We'll work with you on paint color selections, and bring enough experienced, professional Longmont painters and contractors to complete your job in just 1 day! With WOW 1 DAY PAINTING, you won't believe what a difference a day makes!
On our interior services, WOW 1 DAY PAINTING can tackle any room or project, including the following:
Bedrooms
Toy rooms/play areas
Hallways, foyers, entryways
Kitchens
Bathrooms
Dens/offices
We don't stop at the interior though. If you want to boost the curb appeal of your home, we'll provide that stroke of genius your siding needs. On top of that, we can breathe new life into your deck, patio, or fence as well for a complete look. Don't worry, our professional Longmont painters and contractors have dealt with various siding types and surfaces including:
Vinyl
Aluminum
Stucco
Wood
Wood shingles
Commercial Painting
Do you own or operate a business? Maybe you have a few rental properties or manage an entire apartment complex. Whatever your Longmont commercial painting needs are, WOW 1 DAY PAINTING delivers guaranteed awesome to commercial customers as well. We've got experience working in various settings, including but not limited to the following:
Gyms and fitness centers
Retail stores, both large and small
Shipping facilities and warehouses
Rental properties or apartment complexes
Office suites or entire office buildings
Our Painting Process
You're probably wondering how WOW 1 DAY PAINTING brings a stroke of genius to your home in just 1 day. When you call us for your free estimate, we provide you with a personalized, detailed proposal that outlines all the costs for you. This removes unwanted surprises from the process on your end, and is just one of the ways we create happy customers!
More importantly though, we use that detailed proposal to establish a project timeline. Our professional, friendly Longmont painters and contractors follow that timeline to ensure your residential or commercial painting job is done on time and on budget. When we're done with every job, we provide a same-day walkthrough to ensure you like the new look and remain in touch in the coming months to ensure you're still happy with our stroke of genius.
Schedule Your Longmont Painters & Contractors
Ready for a new look for your home or business? Give us a call today at WOW 1 DAY PAINTING to schedule your estimate, or go online to make an appointment!
<! -- // row inner -->