North Liberty Painters
Now proudly serving North Liberty and the surrounding areas!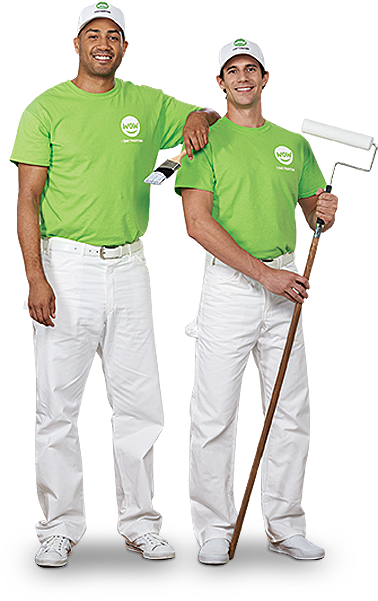 Professional North Liberty Painters
Have you ever wished your house or business could be painted in a matter of hours rather than days or weeks? Are you tired of the inconvenience painting can cause in your day to day life? With WOW 1 DAY PAINTING, you'll never have to worry about the hassle of painting ever again. Offering unparalleled speed, quality, and efficiency in North Liberty, we can get any job done in 1 day or less – and that's a promise. We make commercial and residential painting projects a snap, ensuring any task is guaranteed awesome (and fast. and friendly.)!
Painting Done Right
When you want the quality you expect in a timeline that's unexpected, you want WOW 1 DAY PAINTING. Other painters can take days or even weeks to finish a project, but we can do it all in just 1 day without compromising quality. Our system has been perfected, and our technicians are experts at what they do, giving us the tools necessary to make sure every job is a success.
No matter the size, scale, or caliber of the painting project you have before you, we can tackle it with ease. When you choose WOW 1 DAY PAINTING, you're getting care you can count on! With services perfect for residential and commercial buildings, you'll never have to worry about painting again. Speed + Quality = WOW!
High-Quality Painting Process
Tackling a painting project by yourself may sound like a good idea, but it's not long before you're in over your head. Instead of getting bogged down in the process, turn to your local experts to get the job done right.
No one gets quality results fast like WOW 1 DAY PAINTING. We're experts at what we do, with experience in painting stucco, brick, vinyl siding, wood siding, cedar shingles, wood trim, and doors and windows. Our team cares about the environment, which is why we use zero VOC and low VOC paints to reduce our carbon footprint and do what's right for your family with record breaking speed. Blink and you'll miss us!
At WOW 1 DAY PAINTING, our name says it all. We'll do what it takes to make sure your home is prepped and painted in just a single day. Who else can say that? Your time is important to you, which means it's important to us, too, which is why our speed and our quality will leave you saying WOW!
Why We're Different
At WOW 1 DAY PAINTING, we do what it takes to set ourselves apart from the crowd. That's why we're always working hard so that you don't have to. Our big crews of friendly, uniformed painters are efficient, trained, and always start and finish on time.
If you work in real estate or design, we can work with you. Our real estate programs, property manager partnerships, and interior design deals can get your painting projects done in 1 day and leave your clients saying WOW.
Worried about who might show up at your door? Don't be. WOW 1 DAY PAINTING only uses licensed, insured, and bonded professionals who are dedicated to their craft. Why would you take a chance with anonymous contractors when you can work with the best instead?
Free, No-Obligation Estimate
At WOW 1 DAY PAINTING, we'll never give you a canned quote or an uneducated estimate. Every quote we give out is completely customized for each project, which involves getting every detail so that we know exactly what services are needed. Our trained estimators have a thorough process, which means that our quotes are extremely accurate and highly specific.
Our customer service starts the moment you call and ends only once we're sure you're satisfied. We don't just leave when we're done; instead, we'll walk you through the completed painting to show you the exceptional work we did and answer any questions. We'll even follow up with you later to ensure your complete satisfaction.
Schedule a North Liberty Painting Contractor Today!
Are you ready to let WOW 1 DAY PAINTING North Liberty wow you? Simple call or book your estimate online, and see what our pros have in store. What a difference a day makes.
<! -- // row inner -->