Newhall Painters
Now proudly serving Newhall and the surrounding areas!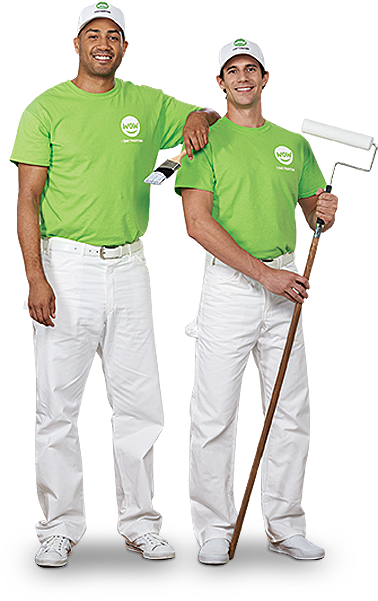 Professional Newhall Painters
Instead of side stepping around your home for days or weeks while painters take their time on your property, it's time to try something new. WOW 1 DAY PAINTING has been creating happy customers in Newhall by providing a fast, efficient, and affordable option for homeowners in need. We'll be in and out in 1 day – no more and no less. Blink and you'll miss us!
Painting Made Simple
Why make painting more complicated than it needs to be? WOW 1 DAY PAINTING is the speedy solution for home interior painting, making quick work of any project. From a single small room to your entire house, we're capable of fast paint jobs without sacrificing quality. We'll bring the perfect number of professional painters to meet your needs, giving you the home you have in mind on a schedule that works for you.
With years of painting expertise, we've been able to perfect our system to deliver perfect results, no matter what you have in mind, in record breaking speed. We care about quality and satisfaction long after the job is done, too. On the morning of your painting day, our big crew of friendly, uniformed painters will arrive on time. They'll complete all necessary prep work prior to providing you with an exceptional paint job. (And don't worry, we'll protect your belongings with floor sheets, furniture covers, and more.) Then our team will show you what we've done to ensure we met your expectations, and then give you a call the following day to make sure you're happy with the color and quality once paint has dried. We'll also follow up throughout our warranty period to make sure you're consistently WOWed with what WOW 1 DAY PAINTING had to offer.
Licensed and Insured Painting Professional
Don't trust just anyone to paint inside your home! At WOW 1 DAY PAINTING, all of our pros are licensed and insured, guaranteeing you an amazing experience from start to finish. We're passionate about painting, which means we treat every job with the same level of skill and attention to detail, no matter how big or how small. What a difference a day makes!
The WOW 1 DAY PAINTING pros are well versed in every area of home architecture, including stucco, brick, vinyl siding, wood siding, cedar shingles, wood trim, and even doors. In other words, if your home has it, we can paint it! We'll also use zero VOC and low VOC paints to reduce our carbon footprint, doing right by the environment as well as your home.
Free, No-Obligation Estimate
Every home is different, and no one knows that like WOW 1 DAY PAINTING. We don't charge one flat rate for our painting services; instead, we'll customize your quote based on your unique needs. From a simple touch up job to stripping, sanding, and completely repainting, we'll only charge you for the assistance you need and not a penny more.
Prior to getting started, one of our trained, highly experienced estimators will walk through your home with you while you show us what you have in mind. Our thorough estimation process ensures you the best possible rate for the painting services you need. With WOW 1 DAY PAINTING, you're guaranteed the quality you expect in a timeline that's unexpected.
Schedule a Newhall Painting Contractor Today!
Getting started with WOW 1 DAY PAINTING has never been easier. Just give us a call or request your estimate online, and one of our customer representatives will help you book a date and a time that fits your schedule. Let us know what you have in mind, and we'll prep our big crews to take on your renovation project at a speed that will exceed your expectations.
<! -- // row inner -->