Trusted Ridgewood Painters
Now proudly serving Ridgewood and the surrounding areas!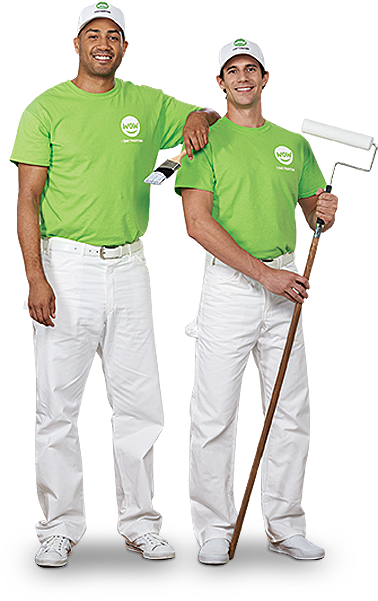 Professional Painting Contractors in Ridgewood, NJ
When you find yourself flipping through the yellow pages looking for a team of skilled painters, just stop and call WOW 1 DAY PAINTING first. you'll save yourself a lot of time searching by calling the best in the Ridgewood area right off the bat.
Why do we call ourselves WOW 1 DAY PAINTING? Well, isn't it obvious? We'll come into your home, complete high-quality work on the inside or the outside of your living space, and get it all done in just 1 day! We aim to WOW you with our work!
A Little More About Our Ridgewood Painters
Our recipe for success is Speed + Quality = WOW! and as soon as you hire us for a job, big or small, you'll see why.
When you call us, We'll get back to you with a free estimate for your job. From there, We'll sit down with you, confirm details like paint color and where we need to work, and hand you plans for your job.
At WOW 1 DAY PAINTING, the word "compromise" isn't in our vocabulary, and We'don't think it should be in yours either. That's why we give you speed and quality at a low price; We'don't think you should settle for anything less. we're creating happy customers, one Ridgewood house a time.
How Our Painters Do It?
Whether your home just needs a refresh, or you took a big step and bought a Ridgewood fixer-upper, you need WOW 1 DAY PAINTING. Here's how we can make your home renovation dream a reality, or simply make the walls of your home, inside or outside, look fresh and new:
We'll combine colors and dates with our transparent, up-front prices to give you a comprehensive, written proposal. If and when you agree to this no-obligation estimate, We'll get to work building a crew to complete your job in just 1 day!
When that day arrives, We'll bring a big crew of friendly, uniformed painters to prepare the walls and surfaces you need painted, and finish the job before we leave. What a difference a day makes!
Our painters will work fast, stick to the plans we agreed upon, and inspect their work throughout the day for quality. Blink and you'll miss us!
After our Ridgewood painters pack up and leave, it'll be like living in a new home! WOW 1 DAY PAINTING prides ourselves on being able to deliver the quality you expect in a timeline that's unexpected.
Why Is Our Work a Stroke of Genius?
At WOW 1 DAY PAINTING, we always make sure to create happy customers everywhere we visit. Here are a few reasons why customers and Ridgewood and worldwide love us:
We keep you in the loop! WOW 1 DAY PAINTING keeps customers informed every step of the way. We won't pick up a brush or open a bucket until we're sure that you understand our prices, our timeline, and the entire project proposal.
We only hire the best Ridgewood painters, so you can leave for work in the morning with the peace of mind that comes with the knowledge your home painters are going to complete a high-quality job, every time.
We know it's often the little things that stand out to our customers, so We'don't miss a step. We'll always show up at your home when we say we will, and meticulously prepare every painting surface before even touching a brush or roller.
When WOW 1 DAY PAINTING leaves your home, the only sign that we were ever there is the fresh new paint on the walls. We use environmentally friendly paints that don't leave fumes behind and clean up after ourselves.
Schedule a Ridgewood Painting Contractor Today!
WOW 1 DAY PAINTING has served Ridgewood for years with high-quality painting services (in just 1 day). Here are a few:
Interior house painting
Exterior house painting
Commercial painting services
Property management painting services
Real estate painting
Give us a call or go online to schedule your free estimate. we're guaranteed awesome (and fast. And friendly.)