Ellicott Painters
Now proudly serving Ellicott and the surrounding areas!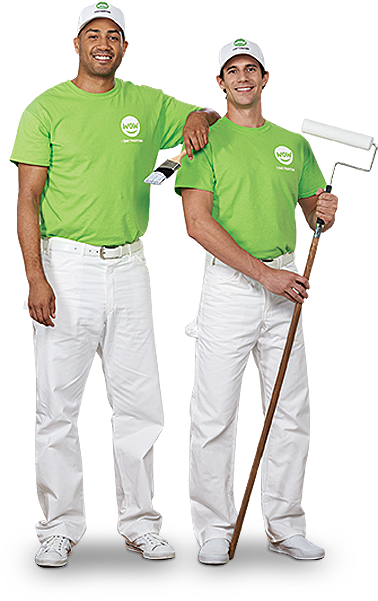 Professional Ellicott Painters
There's nothing quite like a freshly painted space, whether it's in your home or office. A fresh coat of paint can really make a difference to any room. Whether you're doing some commercial or residential renovations, you're interested in adding value prior to placing your home on the local real estate market, or you're just interested in some sprucing up, WOW 1 DAY PAINTING can take care of any painting project.
Regardless of project scope, our painting is the quality that property owners, renters, and property managers can generally expect in a timeline that's unexpected. Regardless of your residential or commercial needs, we want to be the team of Ellicott City painters you call upon to get the job done in as little as just 1 day.
What a Difference a Day Makes
Painting your home yourself takes a lot of time and effort, and you may not even get the results you envisioned to begin with. WOW 1 DAY PAINTING will get your painting done with the quality you expect in a timeline that's unexpected. Speed + Quality = WOW!
When our team of friendly, uniformed painters is finished, you'll not only be amazed by our speed and the quality of the results, but by the fact that we clean up, too. The only sign that we've been there will be the fresh paint! No drips, drops, smears, or mess. And because we use low and no VOC paint, there won't even be a bad smell left behind.
WOW 1 DAY PAINTING is not your average painting service. The average timeline for a typical team of painters from start to finish could take days, or weeks, depending on the scope of the project, and the number of painters involved. Regardless of the scope of your project, we guarantee professional results in just 1 day. Decide today to change the color of your living room, and watch us get it done tomorrow. Blink and you'll miss us.
The Painting Process
Getting started is fast and easy – we'll provide you with a free, detailed estimate. On the day of your estimate, our team of Ellicott City painters will come out to your location, discuss your needs, and then provide you with a written estimate.
Our estimate process is thorough to ensure we can determine how many painters we need to complete your job in 1 day, how much paint we need, and so on, which then enables us to provide you with an accurate price quote. When you've decided that you want us to WOW you, we'll then start working with you to select the right set of paint colors, and schedule in a date to perform our fast and friendly services.
When your paint day arrives, our big crew will show up on time ready to WOW you. Why put off until tomorrow what we can do for you in just 1 day? We provide the quality you expect in a timeline that's unexpected.
A Full-Service Painting Company
Interior and Exterior Painting: We have all of your interior and exterior needs covered when you're ready for a fresh coat of paint.
Property Management: Property managers, we can help you get that space rented out quickly with our 1 day painting services.
Real Estate: Ask us about our one of a kind real estate agent referral program.
Schedule a Ellicott Painting Contractor Today!
To learn more about our eco-friendly painting and to schedule your estimate, contact the Ellicott City painters at WOW 1 DAY PAINTING! What a difference a day makes
<! -- // row inner -->