Lakeway Painters
Now proudly serving Lakeway and the surrounding areas!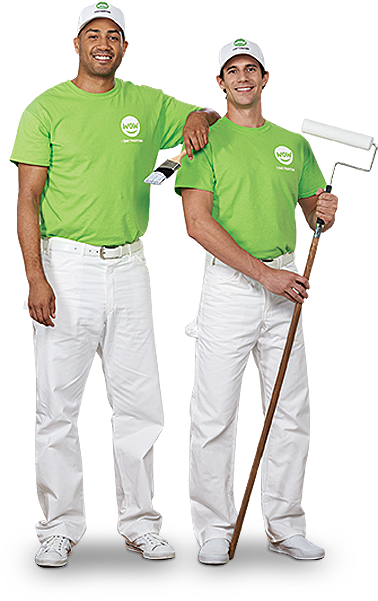 Professional Lakeway Painters
There is a lot of work that goes into painting a residential or commercial property. Whether it's a single interior room, an entire office space, or the exterior of a home, it can take days, or even weeks, to complete a job from prep to paint to perfection. Of course, it only takes this long if you are tackling the task on your own. With the help of professional Lakeway painters at WOW 1 DAY PAINTING, it takes only 1 day – blink and you'll miss us!
WOW 1 DAY PAINTING is a local Lakeway painting company that offers interior and exterior residential painting, commercial painting, real estate painting partnerships, and even a property management program. Our promise is to complete any job affordably, and do so in just 1 day. We deliver the quality you expect in a timeline that's unexpected.
What a Difference a Day Makes
WOW 1 DAY PAINTING is a professional painting company that provides the quality you expect in a timeline that is unexpected. Whether we're painting a single bedroom or adding a fresh coat of paint to the entire exterior of your home, we'll get the job done with speed and quality.
In fact, we offer a two-year guarantee on all of our paint jobs as part of our goal of creating happy customers. In addition, we use only environmentally friendly paints with zero or low-VOC levels. This means you can get back into your freshly painted home quickly.
The Painting Process
Every WOW 1 DAY PAINTING job starts with a free estimate. One of our representatives will come to your home or business and give you an estimate on the spaces you wanted painted. From there, we'll build a team of professional Lakeway painters to ensure we have big crews of friendly, uniformed painters to match the size of the job and our promised 1 day timeline. We then prepare for painting by putting down floor sheets, sanding and filling holes as needed, and covering your furniture or flower beds. And we work hard to start and finish on time to ensure we are creating happy customers.
Residential Painting Services
As a professional Lakeway painting company, WOW 1 DAY PAINTING offers you a written, detailed proposal of your job before we move forward. Although the average homeowner plans to paint three rooms at a time, we can assist you with any amount of painting you need. Whether you just want to freshen up your living room, repaint the entire interior, or add some curb appeal to the exterior of your home, we are guaranteed awesome.
If you're worried about getting your rooms ready, there's no need to fret. WOW 1 DAY PAINTING conducts thorough walkthroughs in advance to help you identify preparation that you can do, like moving valuable knickknacks or ensuring the dog will be locked up. There's no need to worry about larger items, as our professional Lakeway painters arrive with all the materials necessary to protect your carpets, fixtures, and furniture from damage.
In addition to interior and exterior painting, we offer residential customers basic wall repairs (holes, drywall damage, and window caulking), as well as power washing of any exterior structures as part of the painting preparation to ensure quality. In advance of the painting day, we call you to confirm the final paint colors and scheduled time of arrival.
Commercial Painting Services
WOW 1 DAY PAINTING offers a variety of commercial painting services. We can handle any job from painting a single office to providing regular painting services to property managers and real estate agents. We know how important it is to quickly turnaround properties after renters move out or the value of a fresh coat of paint in a home that is for sale. We offer 1 day turnaround to property managers so rental units are ready for new tenants faster, and we even operate a Realtor referral program designed for real estate agents in need of quick, professional service on homes for sale. All of our Lakeway painters are licensed, insured, and bonded to offer you peace of mind when you hire us.
Schedule a Lakeway Painting Contractor Today!
There's only one company that can deliver exceptional Lakeway painting services, and that's WOW 1 DAY PAINTING. Give us a call today or go online to schedule your free estimate. What a difference a day makes.
<! -- // row inner -->