Brecksville Painters
Now proudly serving Brecksville and the surrounding areas!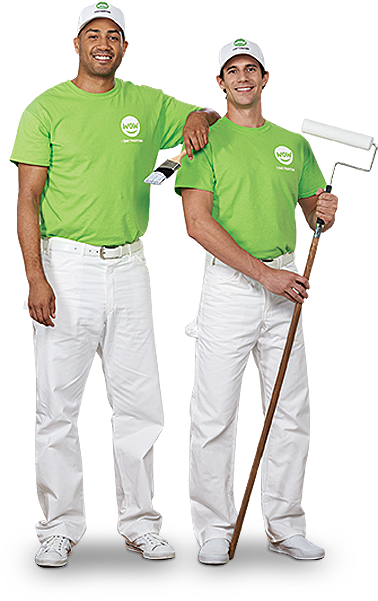 Professional Brecksville Painters
When you want to improve the look of your home or business, there are few better things you can do than to give it a new paint job. It's an inexpensive way to add curb appeal and value to your home. Whether it's the exterior, a few interior rooms or even just a single room, a fresh paint job can work wonders. And now, you can get that fresh new paint job in just one day!
At WOW 1 DAY PAINTING, we're known for our 1 day painting, but we're also known for our high-quality painting. As a 1 day, professional painting company, we don't just paint with speed, we create exceptional quality paint jobs that will leave you WOWed. Our big crew of friendly, uniformed painters have been well trained in our painting techniques, methods, and systems, and they are dedicated to your satisfaction. Our painters ensure quality throughout the day and the job site manager will take you on a walkthrough of the job when you return to your home to make sure you are WOWed by your new paint job.
The Painting Process
Before every paint job, we prepare your home to keep it neat and clean as we paint. We'll move all heavy items and furniture away from the walls and will protect the floors and furniture before we begin, we only ask that small fragile items and pets be kept out of the rooms being painted before we begin. Outdoors, we protect decking, bushes and other areas that are around the area being painted.
We also prepare the surfaces to be painted before we begin to ensure proper paint adhesion and quality results. Cracks and holes in the walls or siding and uneven or unclean surfaces can all affect a quality paint job. We prepare all surfaces to be painted before we begin so that you end up with smooth paint jobs that make the walls look like new.
Free, No-Obligation Estimates
It all starts no-obligation a free, no obligation estimate. We'll have an estimator come out to your home or business and take a look at what you want painted. We'll review all the details of the job, assess the prep work required, and determine how many painters we'll need to get the job done in just 1 day. Then we can provide you with an accurate quote. When you're ready to be WOWed, we'll schedule your paint day.
A Full-Service Painting Company
Our friendly, uniformed painters are well trained and ready to paint when they arrive. Our big crew will start and finish on time. After protecting your belongings, preparing the surfaces for painting, and completing exceptional quality painting, they will review the job with you to ensure you are WOWed! Then we'll fully clean up before leaving your property.
We use low and zero-VOC paints for a lower environmental impact. That also means that you won't come home to harsh fumes when your paint job is finished. You'll just come home to a paint job that will wow you.
Guaranteed Awesome (and fast. and friendly.)
We are a local, full-service, professional painting company that can provide you with the painting you need:
Interior painting
Exterior painting
Residential painting
Commercial painting
Real estate programs
Property management programs and more!
Schedule a Brecksville Painting Contractor Today!
Contact WOW 1 DAY PAINTING Brecksville today for your free estimate. Call us or go online. We are creating happy customers with our speed and quality. Let us WOW you next.
<! -- // row inner -->