FEBRUARY 2020 - WINTER SUNSET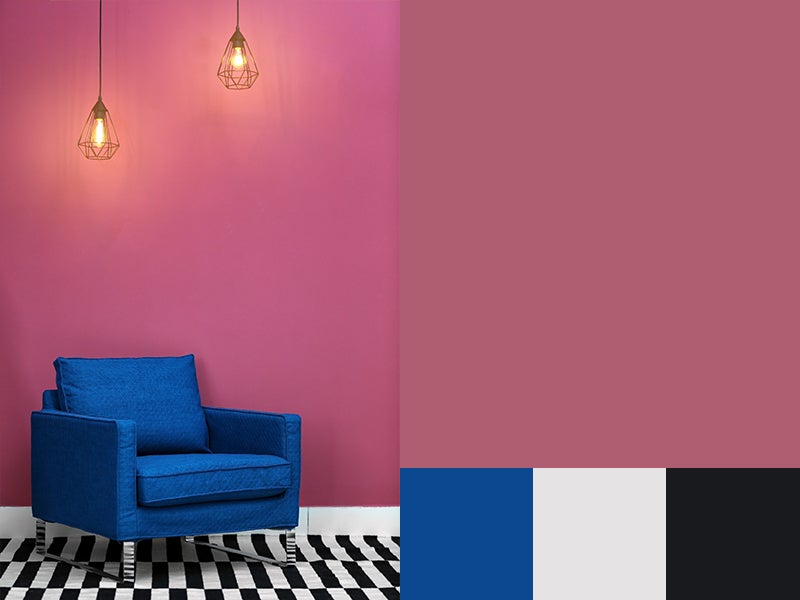 February finds us right in the heart of winter, which may find you feeling a bit chilly. This time of year is all about finding ways to warm up, whether it's layering on your favorite sweaters or cuddling up with your sweetheart. (Valentine's Day is this month, after all!) Finding beauty and warmth on a cold day is the inspiration behind February's Color of the Month-Winter Sunset.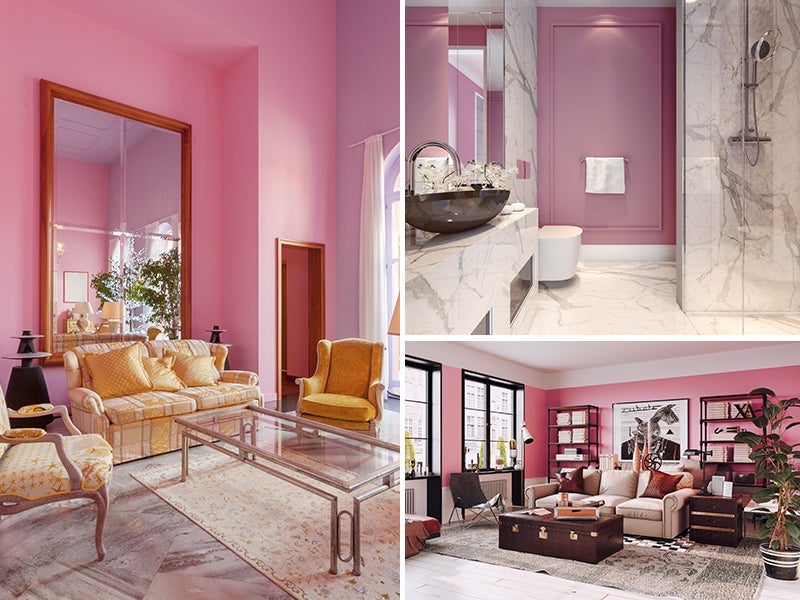 There's something extra magical about the warm glow of pink, orange, and purple in the sky at the end of a crisp winter day. When you're watching the sky from a cozy spot inside, you can't help but be inspired. This gorgeous shade of pink feels more earthy and grounded than traditional pinks, but still feels romantic and fun. it's vibrant, but not too bright-it definitely has a more calming vibe about it.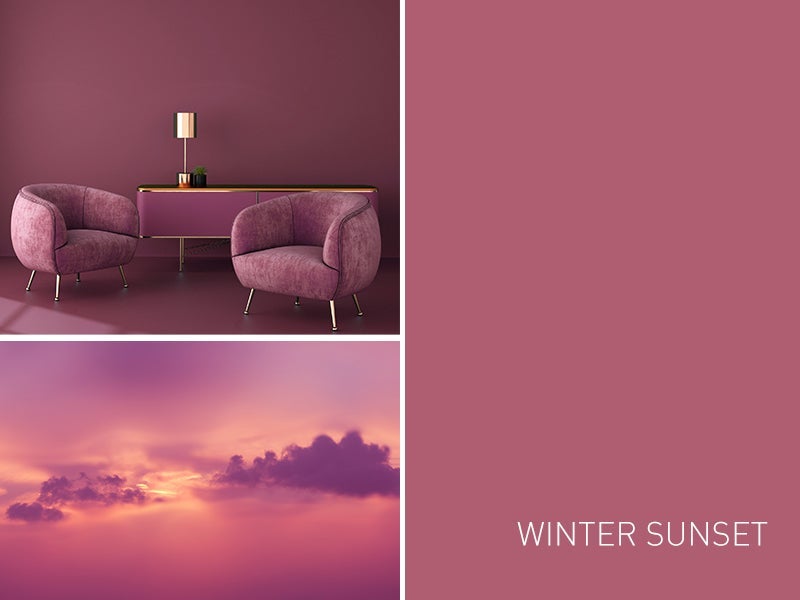 If you want to try bringing this gorgeous shade into your home, there are a few ways to do it. For a more subtle look, use it as an accent to a warm white or a softer pink. Bring the color through in furniture, pillows, textiles, and artwork. For something a little bolder, splash this rich hue on a feature wall or two. Here's a tip: choose a wall that is hit by a lot of natural light. The reflection of the light will naturally warm up the rest of the space and make it feel much more relaxing.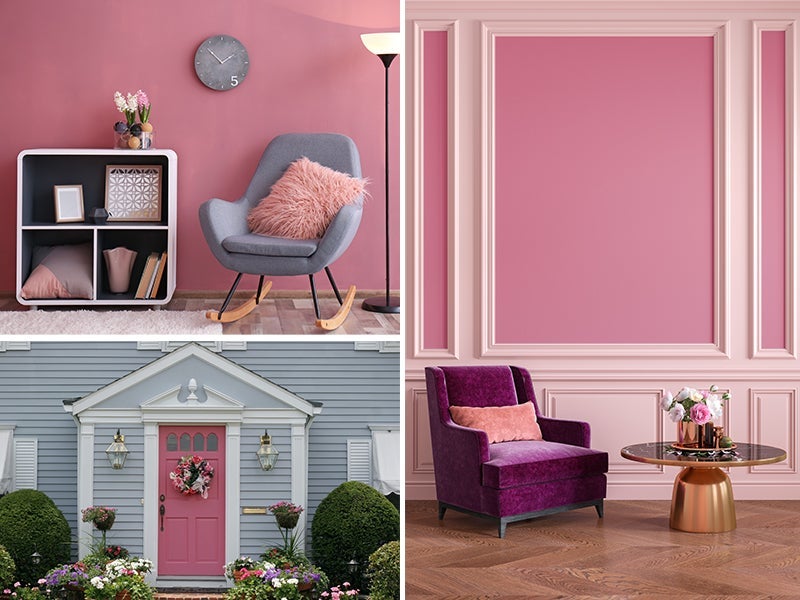 Want more inspiration? Read our previous Color of the Month features: 
January 2020 - Glacier White | December 2019 - Merlot | November 2019 - Mushroom | October 2019 - Licorice | September 2019 - Eggplant | August 2019 - Mint | July 2019 - Blueberry | June 2019 - Vanilla | May 2019 - Guava | April 2019 - Rose | March 2019 - Olive | February 2019 - Mocha | January 2019 - Fresh Lemon | December 2018 - Silver | November 2018 - Royal Blue | October 2018 - Orange | September 2018 - Brown | August 2018 - Magenta | July 2018 - Ivory | June 2018 - Yellow | May 2018 - Peach | April 2018 - Indigo | March 2018 - Green | February 2018 - Red | January 2018 - Gold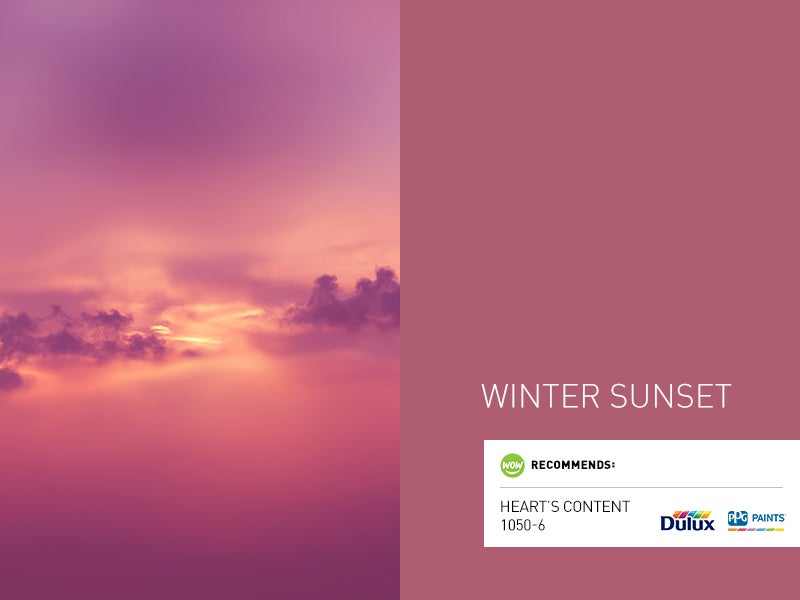 Thinking of trying Winter Sunset in your home? we recommend Heart's Content PPG1050-6 from PPG Paints & DLX1050-6 from Dulux would be a great fit. Click below to schedule your free estimate: