JUNE 2020 - SUNFLOWER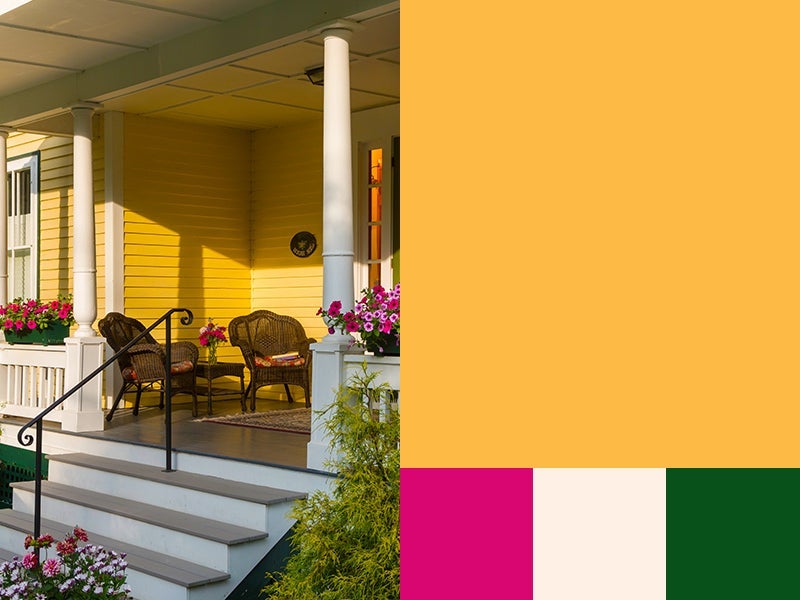 As we settle into spring, the increasing number of bright and sunny days has us dreaming of summer! It won't be long before the season is officially here, as it officially arrives towards the end of the month. June's Color of the Month selection is inspired by those warm and sunny days ahead-say hello to Sunflower!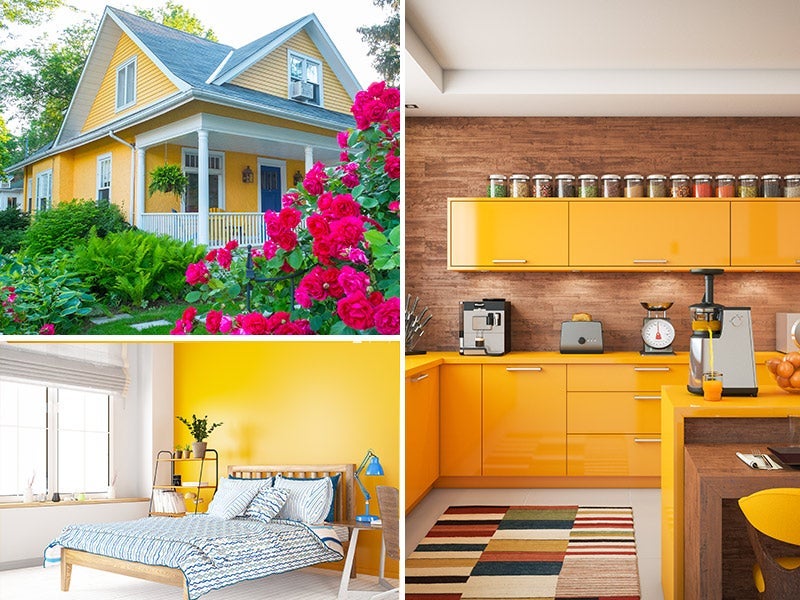 Sunflower yellow is a color that symbolizes vitality, intelligence, happiness, and friendship. This makes it a perfect hue to represent the summer season. The increase in sunny days and the hotter temperatures usually mean that everyone has a bit more energy. There's also more of a chance to enjoy the days, with the sunset not happening until much later in the evenings. we're all just excited to enjoy our outdoor spaces!
Sunflower is a great choice for any space that needs a burst of energy! it's perfect for a living room, dining room, or even a kitchen! Basically, any space where you want people to gather is the perfect place to experiment with lively sunflower yellow walls. If you're going to go with this color on your walls, keep things simple by pairing it with crisp white trim. For furniture, white, warm-toned wood, and cool neutrals all work wonderfully with sunflower.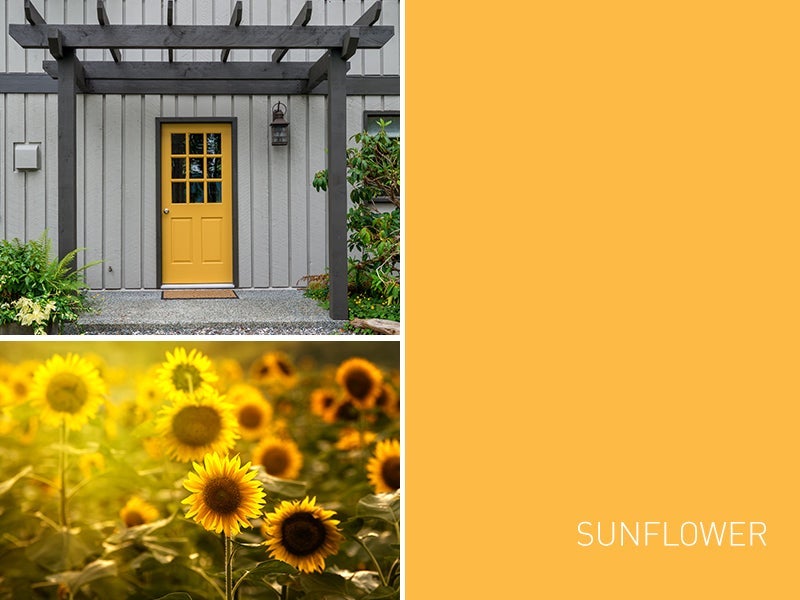 Sunflower is an exceptionally brilliant color to bring into your outdoor space too! We do love the look of a sunny yellow house-talk about welcoming! If you're worried that your home might not have the right shape and style to pull off head to toe sunflower, you can still find fun ways to work it into your home's exterior. Try a bright and sunny front door, a garage door, or some sunny window box planters.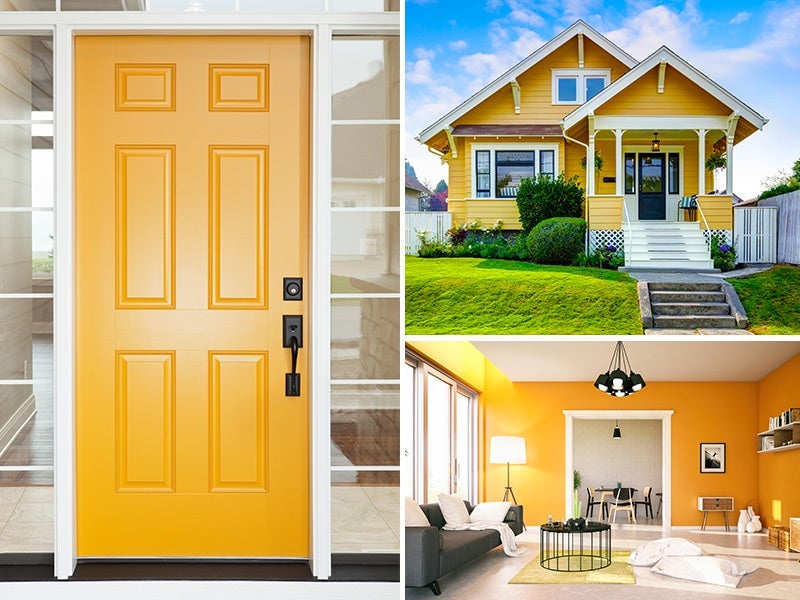 Want more inspiration? Read our previous Color of the Month features: 
May 2020 - French Lavender | April 2020 - Cherry Blossom | March 2020 - Robin Egg | February 2020 - Winter Sunset | January 2020 - Glacier White | December 2019 - Merlot | November 2019 - Mushroom | October 2019 - Licorice | September 2019 - Eggplant | August 2019 - Mint | July 2019 - Blueberry | June 2019 - Vanilla | May 2019 - Guava | April 2019 - Rose | March 2019 - Olive | February 2019 - Mocha | January 2019 - Fresh Lemon | December 2018 - Silver | November 2018 - Royal Blue | October 2018 - Orange | September 2018 - Brown | August 2018 - Magenta | July 2018 - Ivory | June 2018 - Yellow | May 2018 - Peach | April 2018 - Indigo | March 2018 - Green | February 2018 - Red | January 2018 - Gold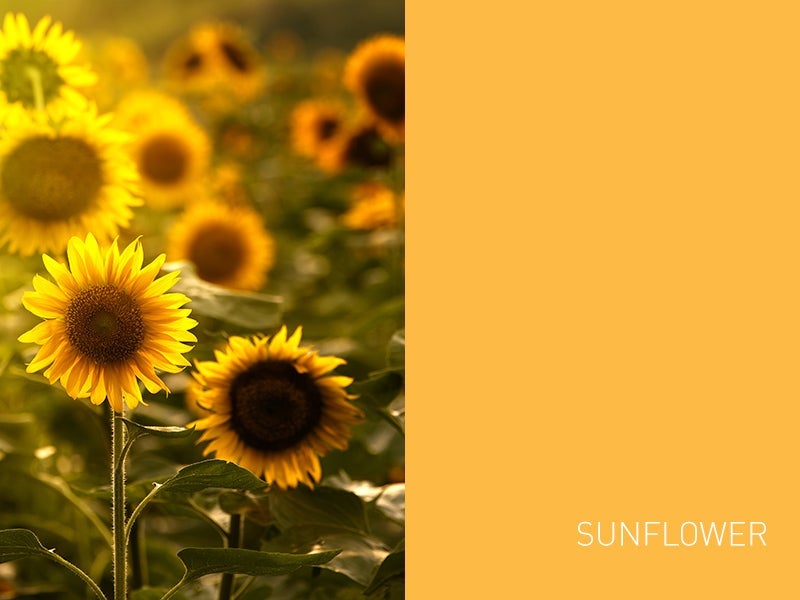 Thinking of trying Sunflower in your home? Click below to schedule your free estimate: