OCTOBER 2020 - ORANGE CLAY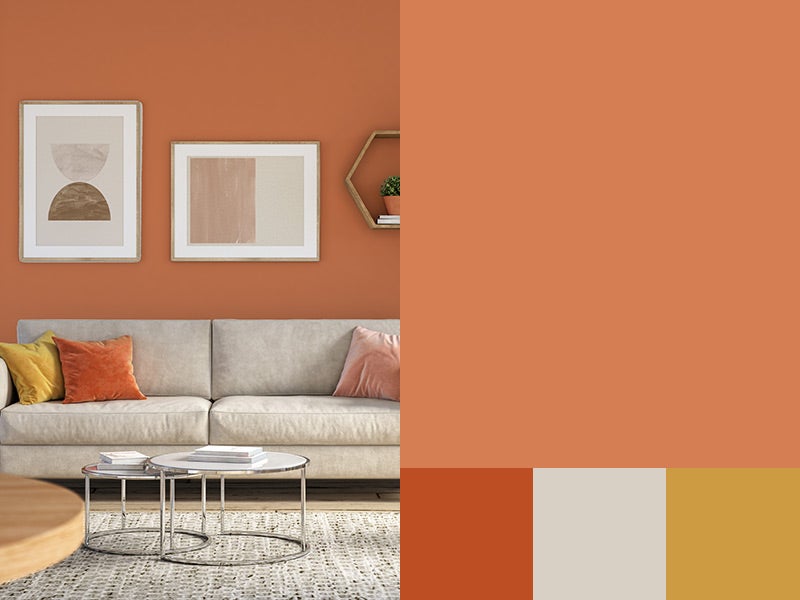 Fall is in full swing and we're feeling it! As nice as those hot summer days are, there's just something so nice about sweater weather! Fall also gives us a ton of design inspiration, with the trees providing us with a truly stunning palette of red, orange, and yellow leaves everywhere you look. The colors of nature are behind our choice for October's Color of the Month: meet Orange Clay! 
Orange is a prominent color of the season, but it's typically in a bright pumpkin tone. Orange Clay is a more earthy version of the familiar color we associate with Halloween. It adds instant warmth to any space. Even though it's still a brighter color, it doesn't overstimulate. In fact, it's quite calming and instantly gives you those warm fall vibes. 
When working with Orange Clay, it's all about creating balance. A soft shade of beige, cream, or even a very light brown will help to anchor the space. To really bring out the earthy tones of the clay color, add some extra vibrant pops with accents in mustard or marigold yellow, and a deeper shade of terracotta orange.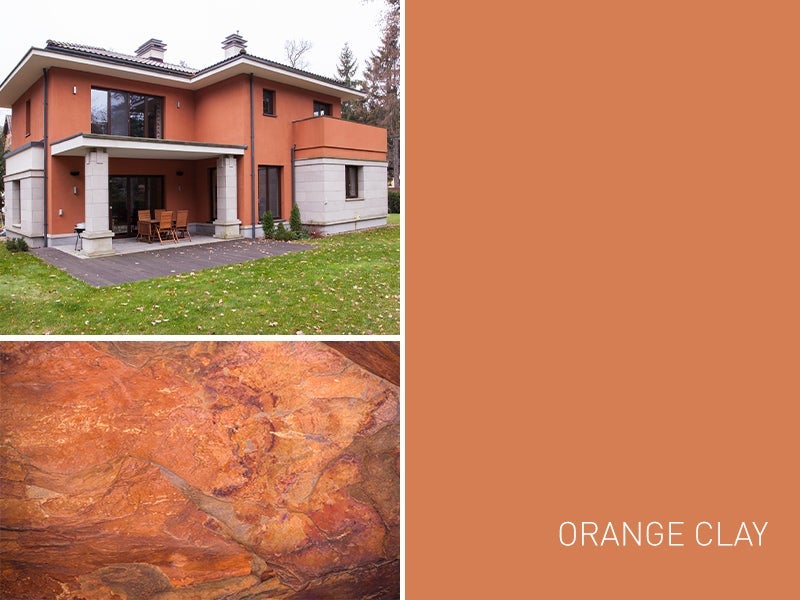 Orange Clay works brilliantly as an allover wall color, simultaneously bringing some energy to a room, while also giving it a very cozy feeling. After all, when it gets colder outside, we want our indoor space to feel warm and comforting. If you're not quite ready to go all-in with bright wall colors, you can always start off with one accent wall. It allows you to bring some color into your space while still keeping things on the more neutral side. If you go this route, use a soft beige, cream, or true white. 
It can also look really incredible on your home's exterior too! An orange clay front door or trim adds some fun to a neutral exterior, and delivers quite a dramatic result for a quick makeover. If you want to make a bolder statement, use Orange Clay as an allover color on your home's exterior. you'll definitely make your home stand out with this look!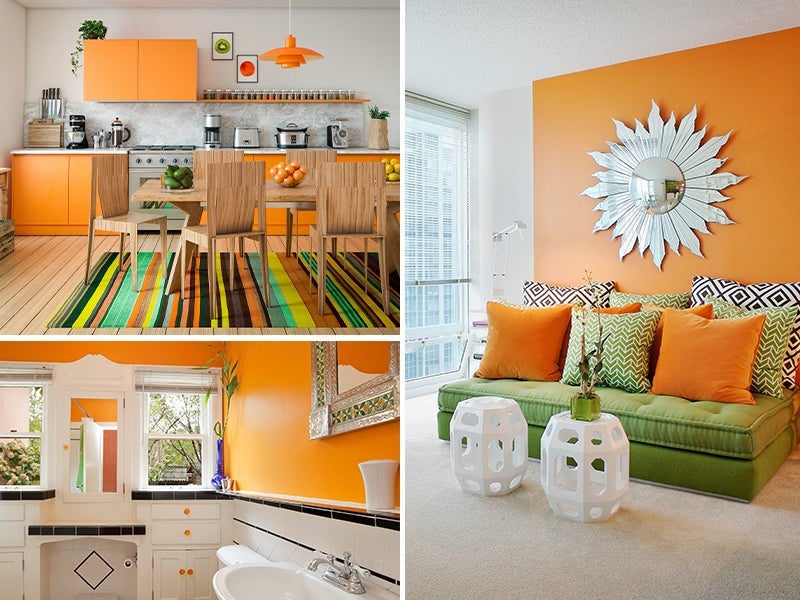 Want more inspiration? Read our previous Color of the Month features: 
October 2020 - Orange Clay | September 2020 - Oakwood | August 2020 - Moss Green | July 2020 - Tropical Ocean | June 2020 - Sunflower | May 2020 - French Lavender | April 2020 - Cherry Blossom | March 2020 - Robin Egg | February 2020 - Winter Sunset | January 2020 - Glacier White | December 2019 - Merlot | November 2019 - Mushroom | October 2019 - Licorice | September 2019 - Eggplant | August 2019 - Mint | July 2019 - Blueberry | June 2019 - Vanilla | May 2019 - Guava | April 2019 - Rose | March 2019 - Olive | February 2019 - Mocha | January 2019 - Fresh Lemon | December 2018 - Silver | November 2018 - Royal Blue | October 2018 - Orange | September 2018 - Brown | August 2018 - Magenta | July 2018 - Ivory | June 2018 - Yellow | May 2018 - Peach | April 2018 - Indigo | March 2018 - Green | February 2018 - Red | January 2018 - Gold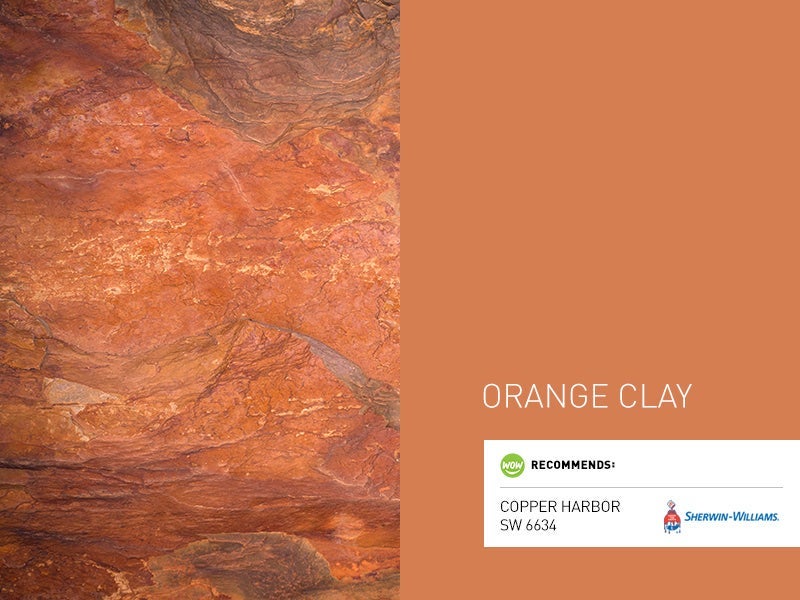 Thinking of trying out Orange Clay in your home? We think Sherwin Williams Copper Harbor 6634 would be a great fit. Click below to schedule your free estimate: