MARCH 2019 - OLIVE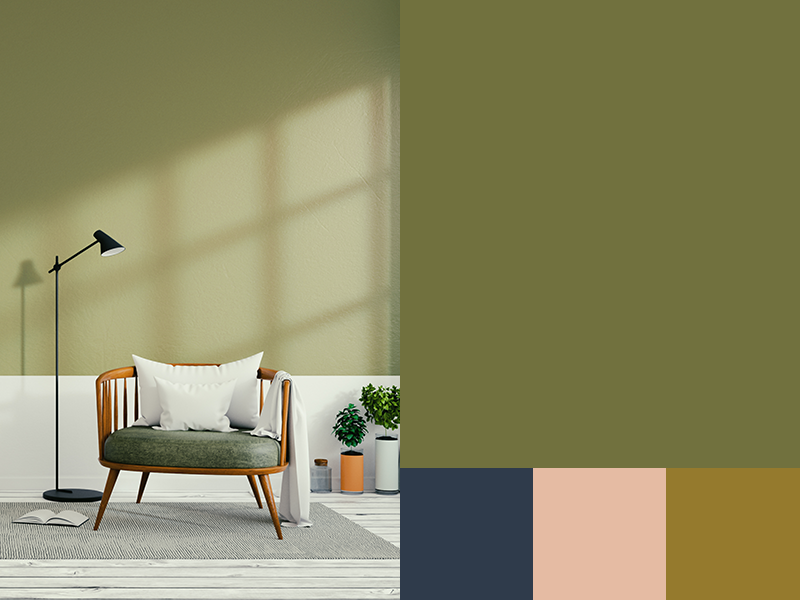 When March arrives, it brings us the beginning of spring. While it sometimes likes to trick us and keep the winter weather around for a bit longer, it's hard not to get excited at the first signs of green reappearing in the landscape.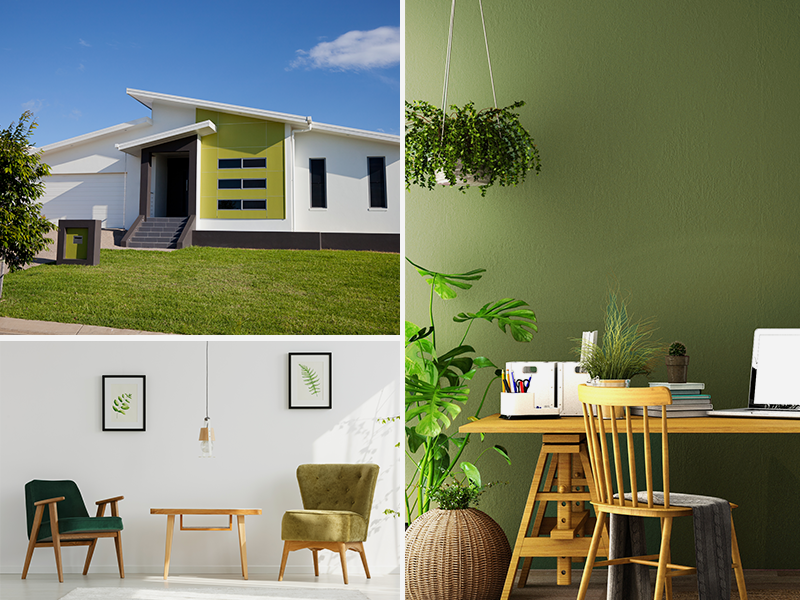 This sense of everything coming back to life is what's behind the Color of the Month for March-Olive Green. it's a more sophisticated take on a bright spring green that is incredibly versatile. Its black base gives it an earthy feel, which means it doesn't seem too overwhelming when used as the main color for a room or a home's exterior.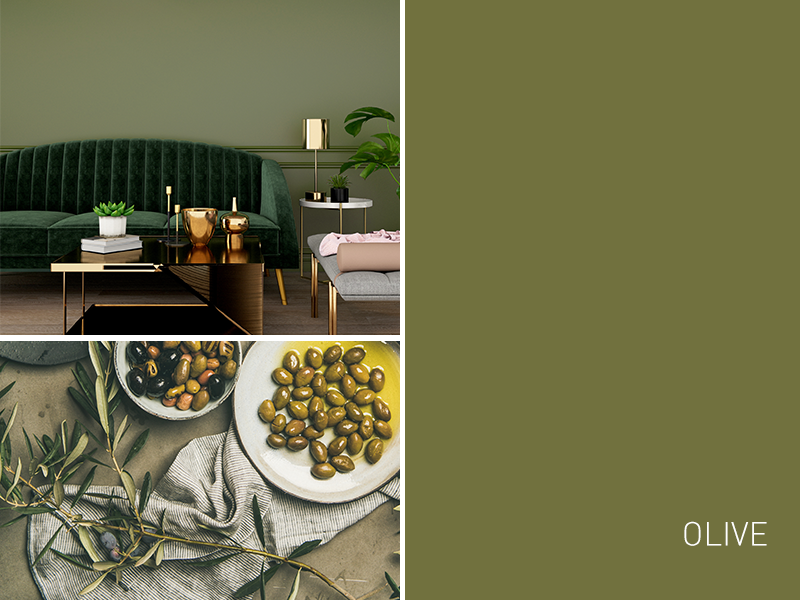 Olive pairs well with soft neutrals like cream, ivory, and natural wood. it's the perfect pop of color for rooms with a mid-century modern vibe. It works well with shades of brown and gray, especially when you add in hints of metallic gold. These color combinations are perfect for exteriors as well-an allover olive exterior with crisp white trim or natural wood details would look great on any style of home!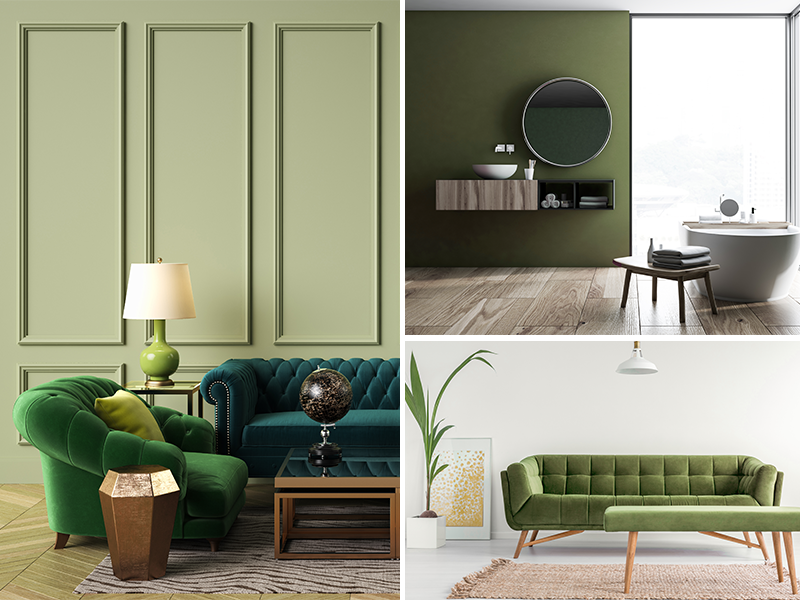 Want more inspiration? Read our previous Color of the Month features: 
February 2019 - Mocha | January 2019 - Fresh Lemon | December 2018 - Silver | November 2018 - Royal Blue | October 2018 - Orange | September 2018 - Brown | August 2018 - Magenta | July 2018 - Ivory | June 2018 - Yellow | May 2018 - Peach | April 2018 - Indigo | March 2018 - Green | February 2018 - Red | January 2018 - Gold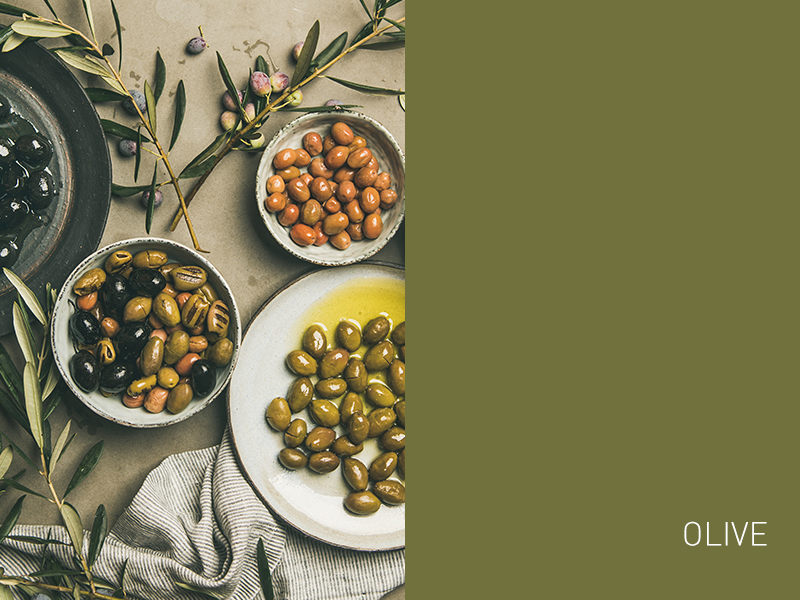 Ready to paint your home olive green? Click below to schedule your free estimate: