NOVEMBER 2019 - MUSHROOM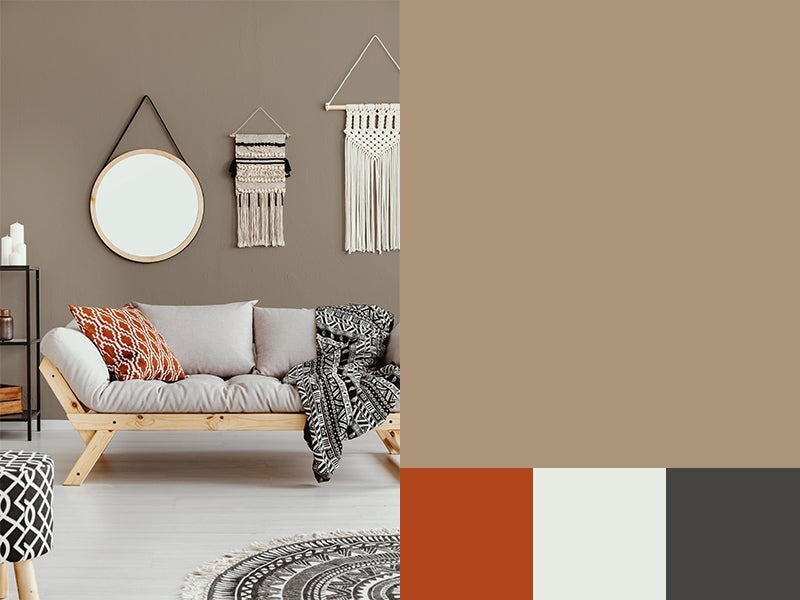 November is the heart of fall, which always has us feeling like we're ready to get cozy and stay indoors. When the weather turns cooler and the days become shorter, we naturally want to surround ourselves with warm, earthy elements. This shows up in everything from the delicious savory, warming meals we cook at this time of year, to the soft throw blankets that pile up on the sofa. This is the inspiration behind November's Color of the Month: Mushroom.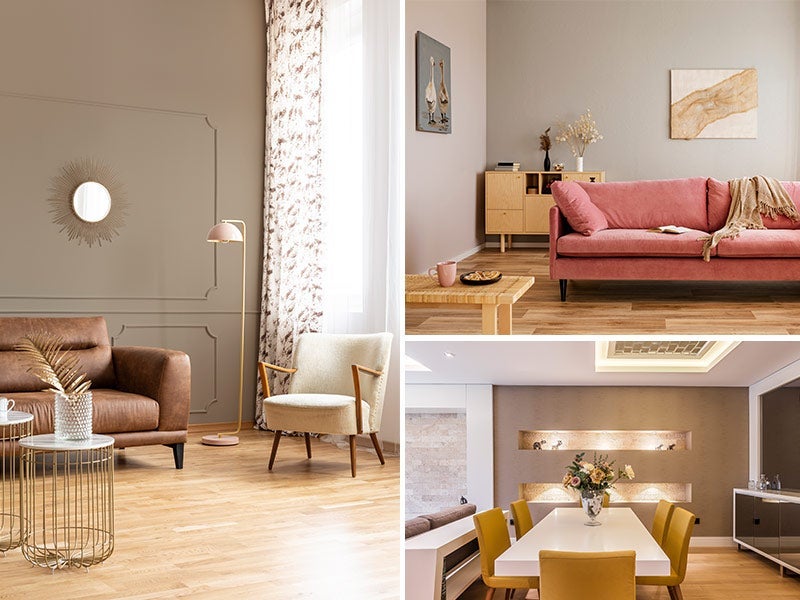 Mushroom is a shade of gray, with hints of brown to warm it up. It falls under the category of "greige" which is a blend of gray and beige, but it's just a hint deeper. it's definitely earthy and gives off those cozy vibes in fall and winter, but is just cool enough to feel light and breezy in spring and summer too.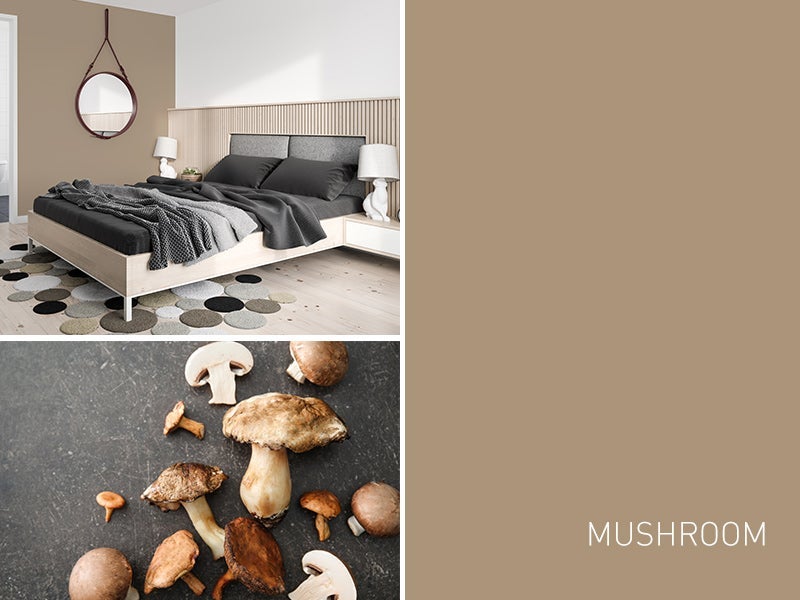 it's the ideal warm neutral backdrop and makes a perfect allover wall color. It pairs well with other warm neutrals like sand, beige, and warm ivory. It also looks great with crisp white accents. If you want to highlight the earthy brown undertones, pair it with darker brown furniture accents. Or, to bring out the gray, pair it with true gray colors.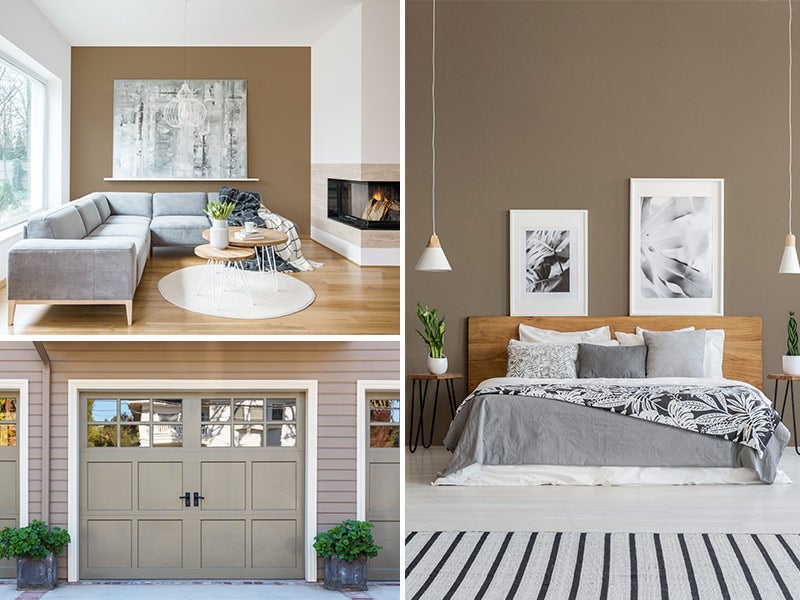 Want more inspiration? Read our previous Color of the Month features: 
October 2019 - Licorice | September 2019 - Eggplant | August 2019 - Mint | July 2019 - Blueberry | June 2019 - Vanilla | May 2019 - Guava | April 2019 - Rose | March 2019 - Olive | February 2019 - Mocha | January 2019 - Fresh Lemon | December 2018 - Silver | November 2018 - Royal Blue | October 2018 - Orange | September 2018 - Brown | August 2018 - Magenta | July 2018 - Ivory | June 2018 - Yellow | May 2018 - Peach | April 2018 - Indigo | March 2018 - Green | February 2018 - Red | January 2018 - Gold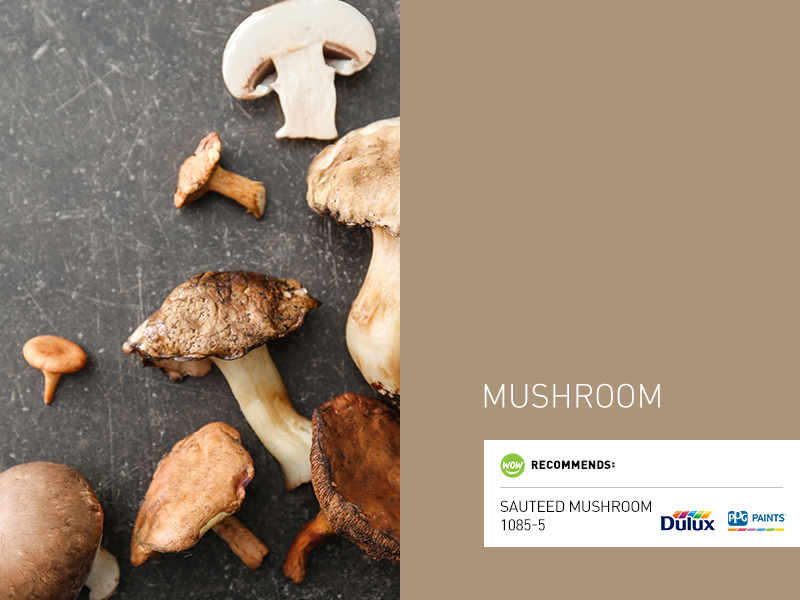 Ready to paint your home mushroom? We think Sauteed Mushroom PPG1085-5 from PPG Paints & DLX1085-5 from Dulux would be a great fit. Click below to schedule your free estimate: