AUGUST 2020 - MOSS GREEN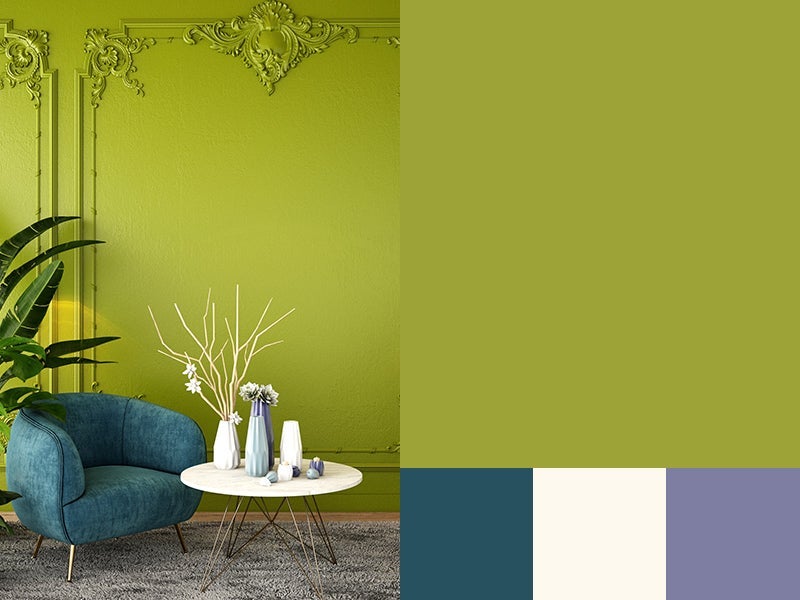 we're in the height of summer and things are really heating up! August is an interesting transition month, as we're all trying to squeeze out the last drops of summer fun while also starting to think about planning for fall. It often feels like the last chance to really kick back and relax before school starts and we get back to more structured days. This transition is the inspiration for August's Color of the Month: Moss Green!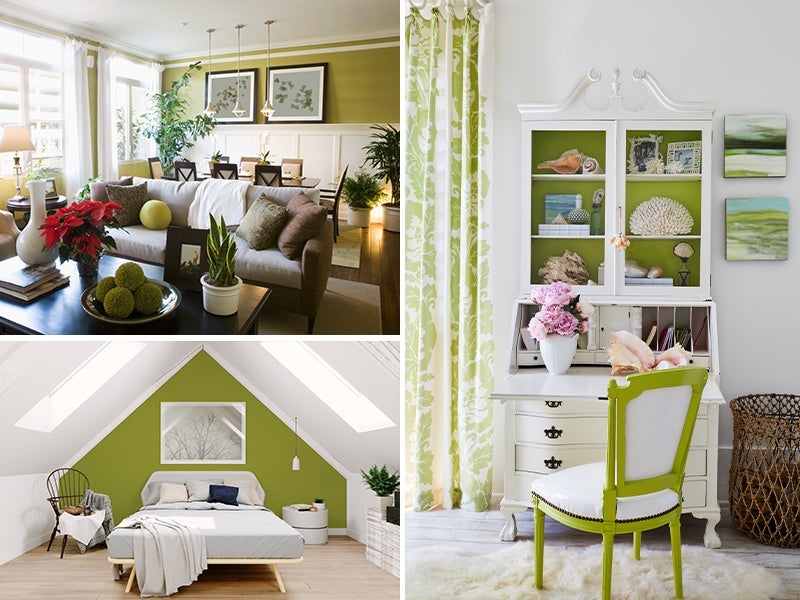 Green is a fascinating color that has an interesting effect on the body and mind. it's the  most common color found in nature, with trees, grass, plants, and animals all showcasing gorgeous shades. This is what makes it such a calming color-being surrounded by elements of nature naturally makes us feel calm and relaxed. However, green can also be very stimulating for the mind, encouraging creativity and providing an energy boost when we need it. 
Moss green is a shade that is plucked straight from the forest, with its darker green base mixed with yellow to create a brighter shade. it's a lighter version of army green, which can often feel a bit heavy. The result is a rich shade of green that works in any season. You see this shade pop up quite a bit in summer fashion, with its nod to chic safari vibes.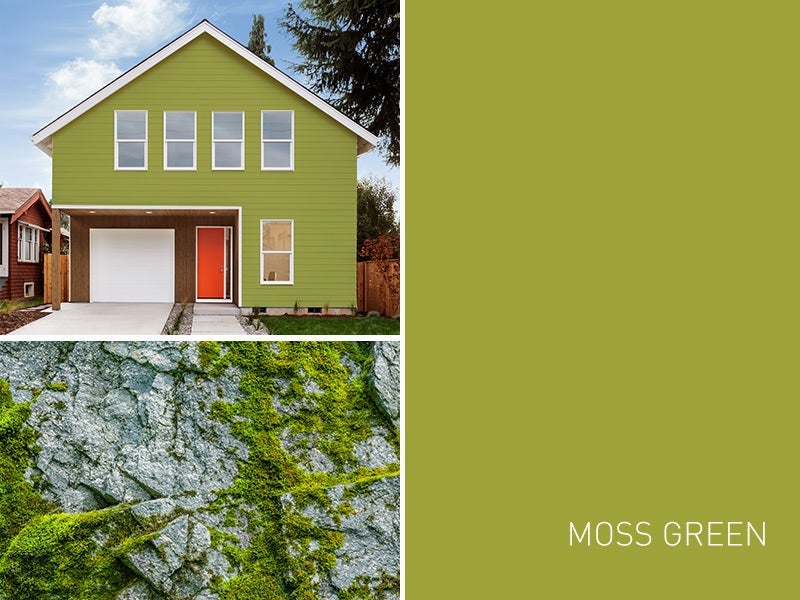 When it comes to decor, moss green offers a ton of versatility. It can easily function as more of a neutral when paired with other natural tones, like khaki, brown, gray, and other shades of green, both darker and lighter. On the other hand, if you want it to really pop, pair it with brighter tones like dusky purple, creamy beige, and dark turquoise, or crisp white with more floral accents in peach, dusty rose, terra cotta, or taupe. 
Moss green is a great choice for a feature wall in any space. It can add that calm, earthy feeling to a room while simultaneously brightening things up. it's also a great choice for an accent color throughout the room, using furniture and accessories. For the outside of your home, moss green looks great on trim as an accent, but it's also a stunning choice for an all over house color. it's bold, but still earthy and inviting.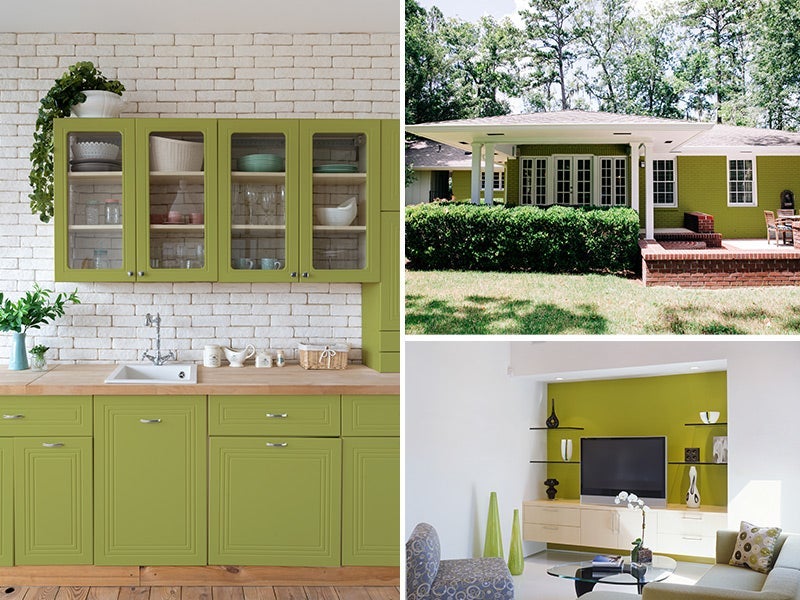 Want more inspiration? Read our previous Color of the Month features: 
July 2020 - Tropical Ocean | June 2020 - Sunflower | May 2020 - French Lavender | April 2020 - Cherry Blossom | March 2020 - Robin Egg | February 2020 - Winter Sunset | January 2020 - Glacier White | December 2019 - Merlot | November 2019 - Mushroom | October 2019 - Licorice | September 2019 - Eggplant | August 2019 - Mint | July 2019 - Blueberry | June 2019 - Vanilla | May 2019 - Guava | April 2019 - Rose | March 2019 - Olive | February 2019 - Mocha | January 2019 - Fresh Lemon | December 2018 - Silver | November 2018 - Royal Blue | October 2018 - Orange | September 2018 - Brown | August 2018 - Magenta | July 2018 - Ivory | June 2018 - Yellow | May 2018 - Peach | April 2018 - Indigo | March 2018 - Green | February 2018 - Red | January 2018 - Gold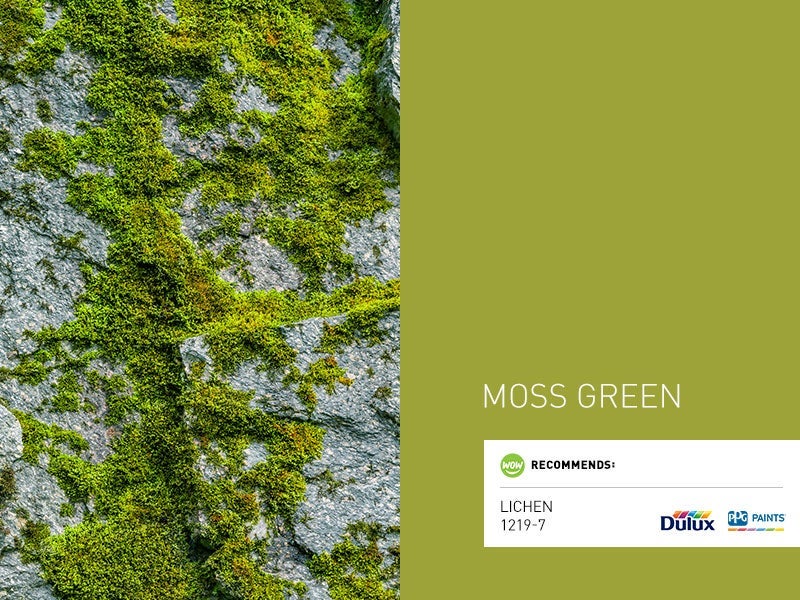 Thinking of trying out Moss Green in your home? we recommend Lichen PPG1170-5 from PPG Paints & DLX1219-7 from Dulux would be a great fit. Click below to schedule your free estimate: