FEBRUARY 2019 - MOCHA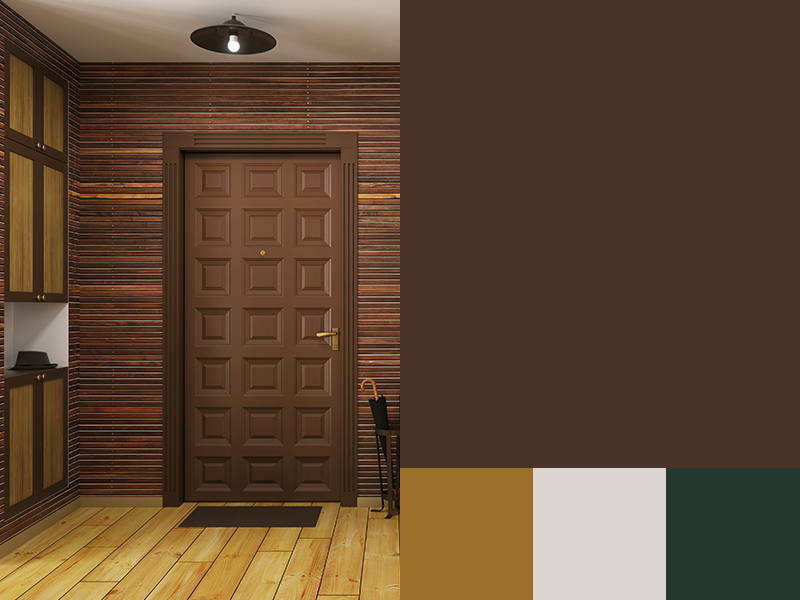 February finds us right in the heart of winter. it's a time when we feel the urge to settle in and get cozy at home. On those chilly winter mornings, what could be better than curling up on your sofa with a delicious warm mocha in your mug?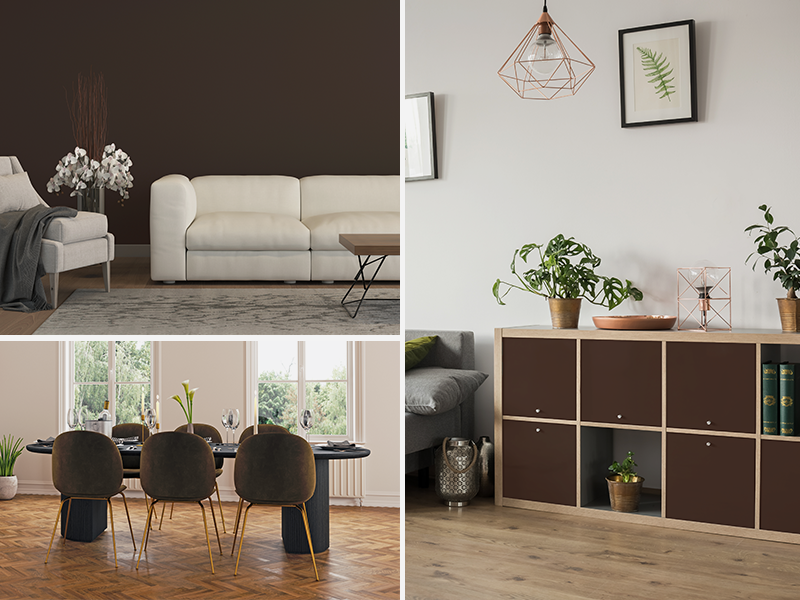 This warm and cozy shade of brown makes perfect sense to highlight at this time of year. After all, brown is associated with the need to create stability and put down or nurture your roots. It represents simplicity, comfort, and dependability. it's a color we often see in nature, which is why it gives off that organic, all-natural vibe.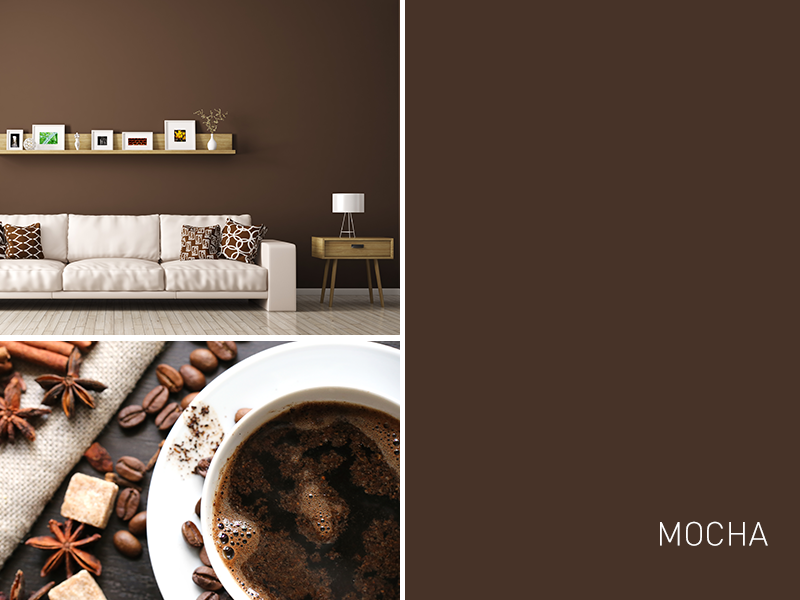 Mocha falls under the category of neutral colors, which makes it a perfect choice for any space. Rich mocha walls will instantly make a large room feel cosier and more intimate. It also makes a great accent color-a mocha sofa, rug, or feature wall is a perfect way to bring some warmth to any space. It pairs well with cooler blues like midnight or teal, warmer neutrals like cream or ivory, or warm and vibrant shades of deep red, orange, or pink.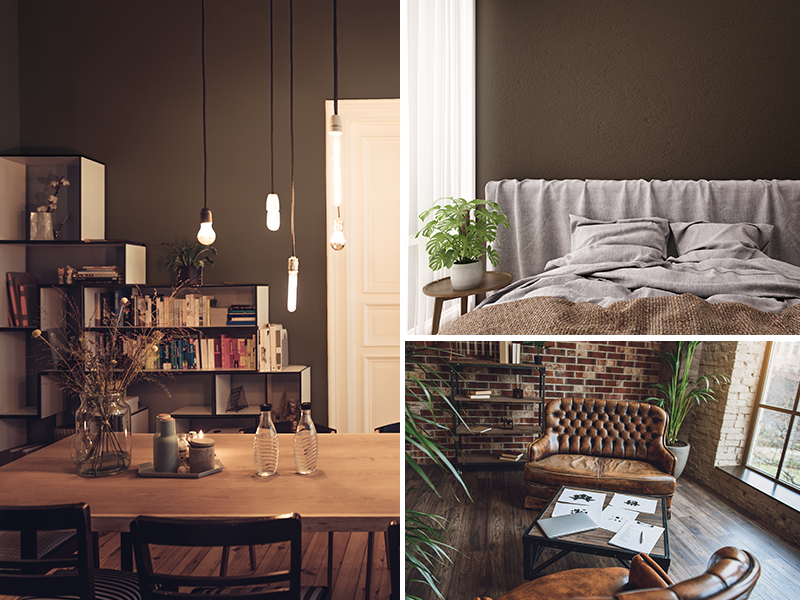 Want more inspiration? Read our previous Color of the Month features: 
January 2019 - Fresh Lemon | December 2018 - Silver | November 2018 - Royal Blue | October 2018 - Orange | September 2018 - Brown | August 2018 - Magenta | July 2018 - Ivory | June 2018 - Yellow | May 2018 - Peach | April 2018 - Indigo | March 2018 - Green | February 2018 - Red | January 2018 - Gold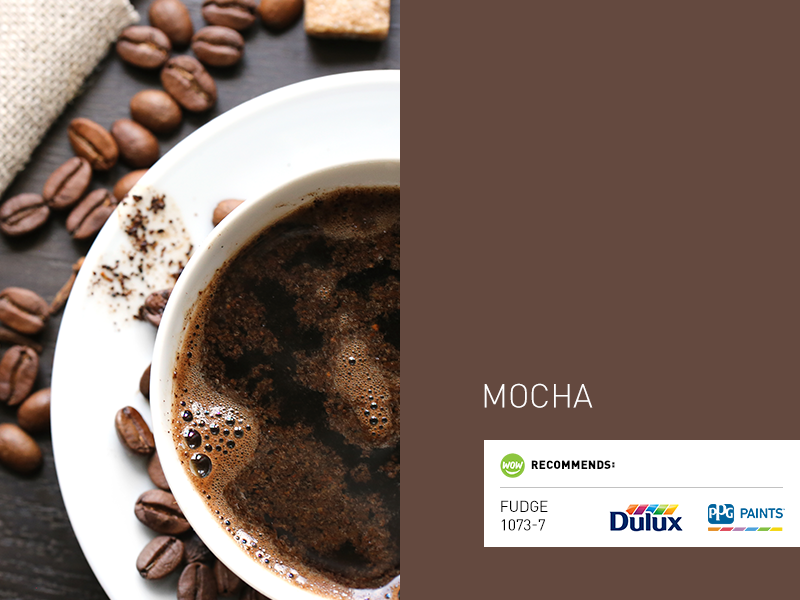 Ready to paint your home mocha brown? We think Fudge PPG1073-7 from PPG Paints  &  DLX1073-7 from Dulux would be a great fit. Click below to schedule your free estimate: